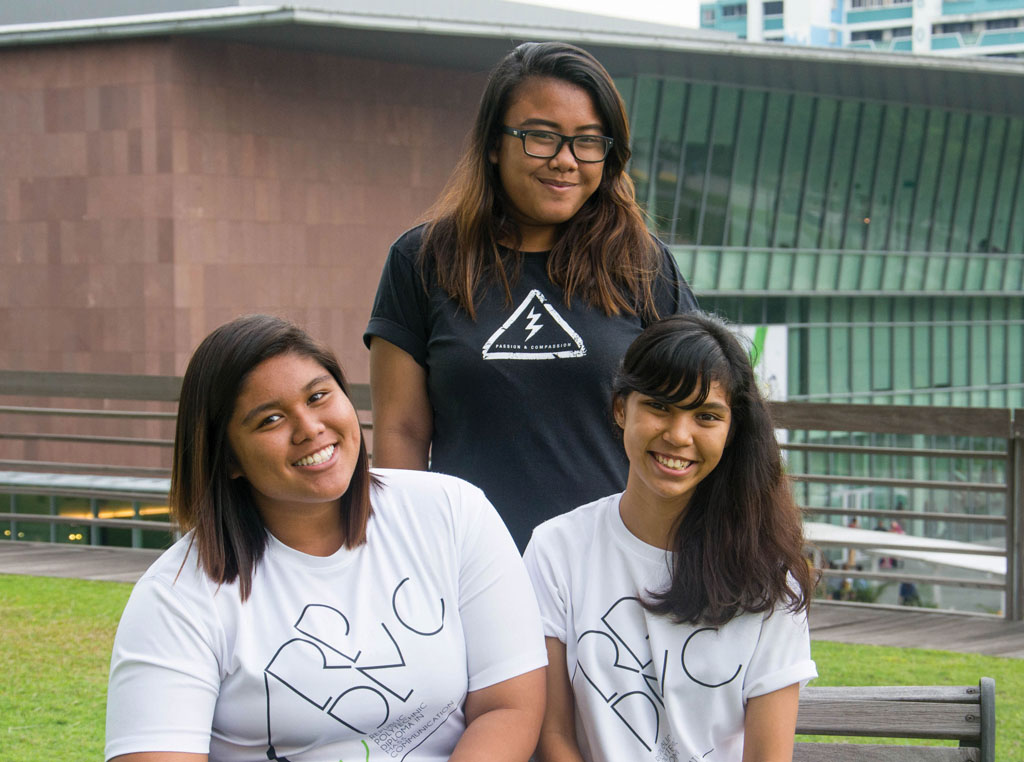 Nellie Qistina has been learning the rules of Sepak Takraw – not to play the sport, but to prepare herself when she volunteers as a media relations officer at next month's South East Asian (SEA) Games here.
The 18-year-old is among 400 Republic Polytechnic (RP) students who have signed up as volunteers at the biennial event. In all, over 17,000 Singaporeans and residents are volunteering their services at the Games, to be held here for the first time in 22 years.
"I think that it would be a great platform to gain exposure," said Nellie, who is a student in the Mass Communication programme. "Since this is one of the milestones for Singapore, I felt that it would be great to be a part of it."
Volunteering for the SEA Games was definitely an eye opener for Neille. She got to know more about the other different sports such as pentaque, a sport originated from France.
Apart from learning about the different sports, Nellie said volunteering also gave her a glimpse of the role of a media relations officer. Volunteers had to role play scenarios as part of their training.
Agreeing, fellow media relations volunteer Fasiha Mohd Nazren said she had learnt from the insights shared by other volunteers. "For example, one of them actually works for the Media Development Authority and has shared valuable and interesting stories," said Fasiha who is pursuing a diploma in Mass Communication at RP. "Though the whole training process can be tiring and draining, I don't have any regrets volunteering for SEA Games because of all the people I met." Recruitment of volunteers at RP began as early as May, last year. A booth was set up on campus to provide information on the different roles available. Emails were also sent out to all students to urge them to volunteer for the SEA Games.
Nur Syafiqa Bte Kamal, who is volunteering as a community outreach officer, liked meeting new people during the training sessions. "It is really heart-warming to see that some of the volunteers are senior citizens. The things people do for their own country are just amazing," said the student pursuing a diploma in Wellness, Lifestyle and Spa Management at the School of Hospitality.
All three student volunteers said they can't wait for the Games to start. "As a Singaporean, I'm definitely looking forward to see our national representatives winning a lot of medals," Fasiha, 18, said. "But as a media relations officer, I hope everything runs smoothly so that all the athletes from Southeast Asia will have a memorable and enjoyable time representing their nations in Singapore."