This is a new series where we ask our facilitators some questions and hopefully, the answers give students an insight into their facilitators. We start with Mr Jeff Hung, 33, who teaches Game Design in the School of Technology for the Arts (STA).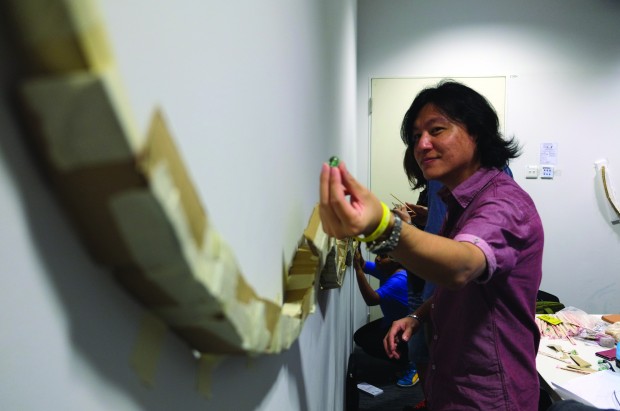 What did you do before you came to RP?
Before I joined RP, I was a professionally trained animation artist. I was working with MAXON, the German company who created the 3D modelling and animation software, CINEMA 4D.
I mainly handled projects, seminars and training that dealt with the software. I was what was known as a beta tester for the software too which was a fun thing to do; testing the software before it was released commercially.
How long have you been with RP and what do you teach?
I have been with RP for around four months. Here I teach game design. Some people see games as pure entertainment. But when playing them critically, there are many constructive things we gain: we practise, progress, make mistakes and improve.
Being a game enthusiast myself, teaching is a fun thing for me. Many classes try to integrate games into teaching. Here our classes are the game!
You sing, compose, play instruments – how did you learn how to do so many things?
I was always a music enthusiast since I was young. I was selected by my school to perform for a local radio station back in Indonesia. I can't remember much about that experience but that was probably the beginning. I became interested in guitar when I was about nine years old.
Afterwards, things just flowed; I listened to songs, tried to play my favourite tunes, learn more and more techniques by reading books and experimenting. It was hard work and it requires a lot of passion, which I fortunately have but it was worth the effort. Playing musical instruments was a good experience; it benefits our brain, plus it gives me confidence and makes me look cool for a change!
What are your interests/hobbies/favourite foods?
I love computers, drawings, paintings, playing games, watching movies, sports (soccer, basketball, badminton), hiking, cycling, listening to music, singing, composing,… this list can go on and on and on.
Oh and I love eating (preferably while listening to good music), it gives me pleasure… except for durian. I can't stand the smell!
What's your often-used line in class?
"Cool? Cool.", "See ya!"