Being a PFP student, Koh Wen Lin, 21, worked her way towards securing a spot in the biomedical field, ensuring that her passions can be pursued.
Feeling at ease after her appeal to the Diploma in Biomedical Science in RP was successful, Wen Lin knew at that moment that her journey in biomedical was about to begin, giving a great start to her RP journey.
Having done well in her academics, Wen Lin was awarded the Director's Roll of Honour AY2020 Semester 2. Throughout her journey in RP, Wen Lin also achieved rewards based on her excellent non-academic performance such as the Lee Foundation Higher Year Scholarship (2020), RP Higher Year Scholarship (2021), REPUBLIC award 2021 and Service Excellence, Service Award (Merit).
Wen Lin not only spends her time thriving for great academic results, she also puts effort in the SAS club, where her constant strong leadership made her the SAS Club Vice-President (VP) in 2020 after being elected by her peers.
Being familiar with how RP school's system works due to being a PFP student, Wen Lin puts her experience into action as she became a peer support leader, helping the Year 1s in their transition to RP. Through understanding the struggles of being uncomfortable and shy in a new environment, Wen Lin became someone that others could confide in. Becoming a friend to the Year 1s was what motivated Wen Lin to become a peer support leader.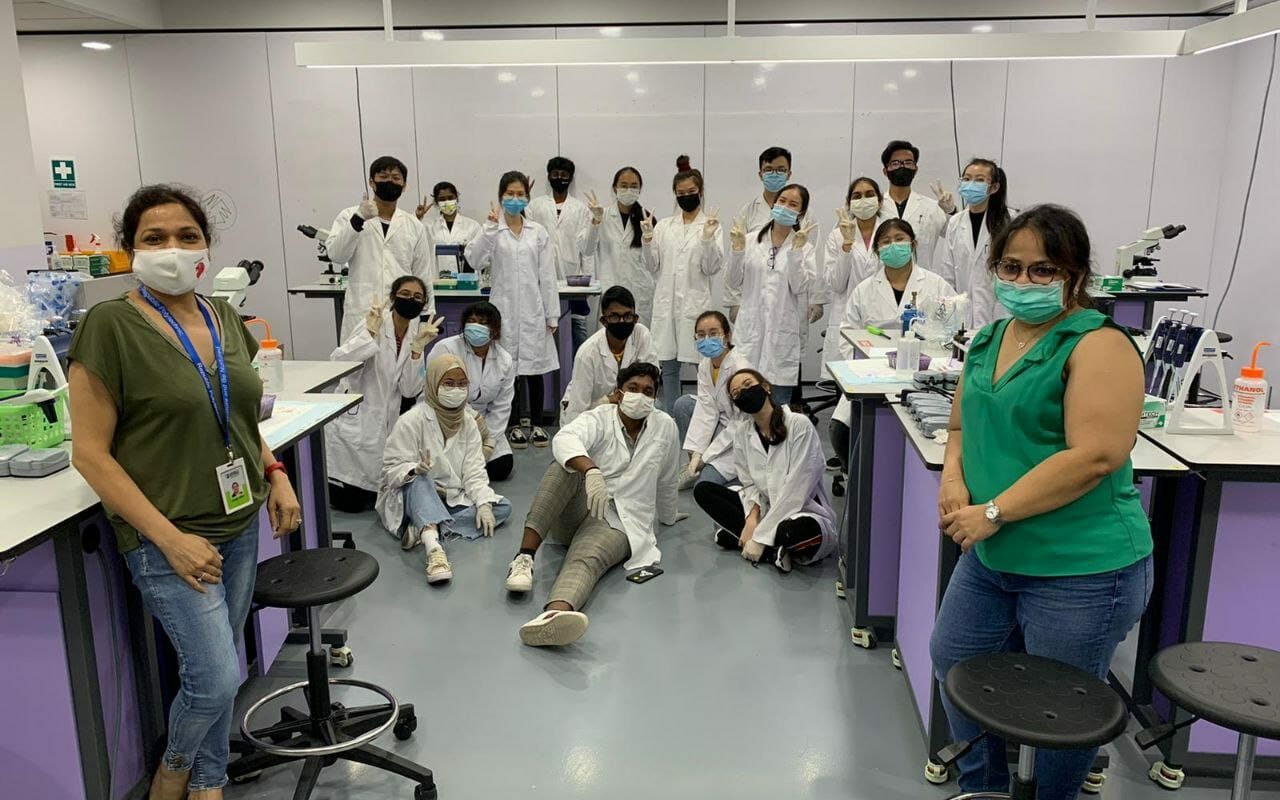 Being a peer support leader, Wen Lin goes beyond her scope of duty to organise Peer Supporter Sharing Session and Peer Leader Bonding Day for all SAS peer supporters. Through this event, the Peer Supporters in SAS were able to bond and form a strong support group.
Given the opportunity and her knowledge on how to identify signs of mental illness, Wen Lin gave a talk to her fellow peer support leaders on how to help and communicate with students in distress.
COMMUNITY SERVICE PROJECTS
Wen Lin was not only a role model within RP, she took part in external community service projects where she helped teach and mentor those in need. Her interests in helping others allowed her to join the service projects, Orange Dolphin and the Lion Club Singapore, making her an active member in the community.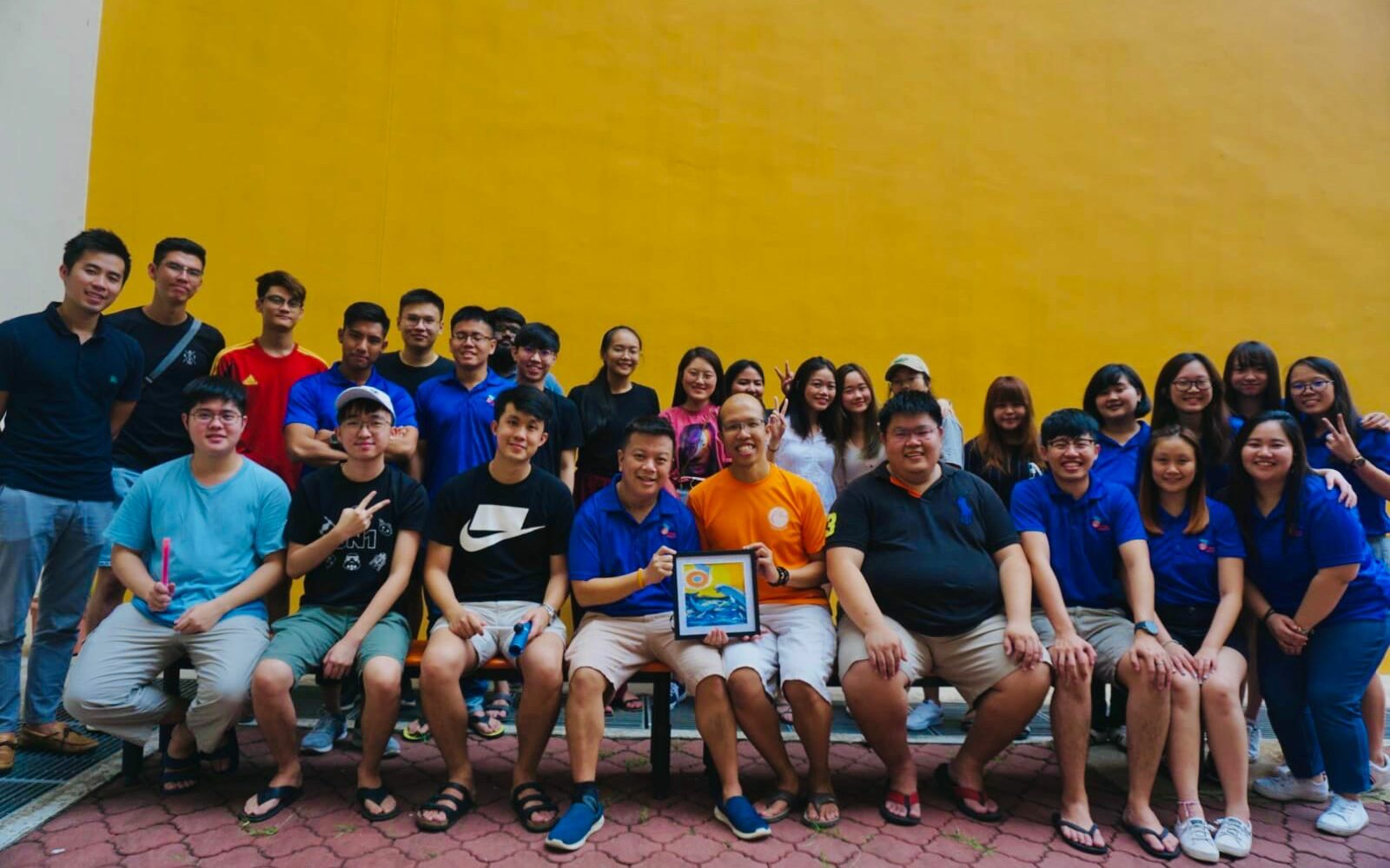 The Orange Dolphin project, first introduced by her friend, was a service to provide mentor sessions to academically weak secondary school students who were about to take their national examinations. Actively volunteering in this society and helping out secondary schools such as Guang Yang Secondary School and Assumption High School, Wen Lin has been tutoring a small group of students for Chemistry once every week since 2019.
"My reward for mentoring was being able to see my students gain the confidence and ability in being able to do a topic they couldn't before. Their eyes light up when they come across a question that they themselves understood was worth it. Additionally I even built a connection with my students who asked their teachers that they specifically want me to teach them. Because of these, I became more passionate in teaching and mentoring," said Wen Lin.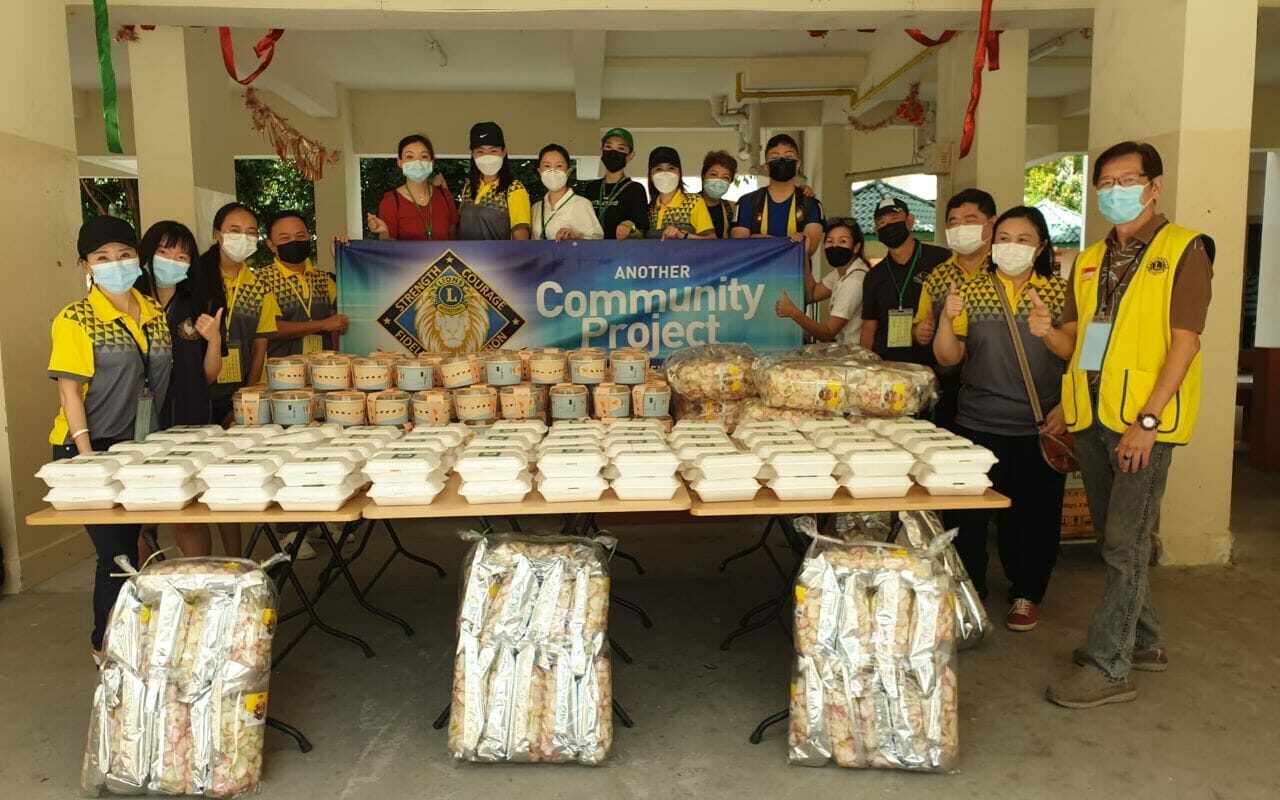 The Lion Club International started in 1968, is an organisation with the aim to empower Lions clubs, volunteers, and partners to improve health and well-being, strengthen communities, and support those in need through humanitarian services and grants that impact lives globally, and encourage peace and international understanding. The organisation expanded, establishing in many countries around the world, including Singapore.
For Wen Lin, the Lion Club Singapore allowed her to provide meals to the needy elderly households as she participated under the Lion Befriending Service Association Service sector.
First introduced to her by her mother who was already a member of the club, it added to Wen Lin's realisation towards her interests towards helping others. Together with her mother, Wen Lin became an active member of the Lion Club Singapore.
"The more I participated the more aware I became in understanding how privileged I was. Over time I had the opportunity to be the project IC to overlook 2 families. Slowly these experiences motivated me to continue doing community service and because I had the ability to provide, why not continue on giving?" said Wen Lin.
CHALLENGES ALONG THE WAY
Juggling between her school work and external activities was an obstacle for Wen Lin as it affected her physical and mental well-being. Things took a turn for the worse when Wen Lin experienced the loss of her fellow mentee. She initially felt lost and blamed herself for not picking up the early signs of a struggling mentee, but Wen Lin slowly accepted the absence of her fellow peer.
With her experience of picking herself back up from a tragic loss, Wen Lin aided her fellow mentees as she provided care and support to those who like her, were dealing with devastating news.
With every road to success comes its challenges, Wen Lin learned to overcome her obstacles as she created solutions for her problems, such as being firm and prioritise which task requires more attention when juggling between her school work and external activities.
Despite her struggles, Wen Lin explains how reducing the emotions of helplessness in a person and being there for others are what encourages her to continue helping and be a role model to others. "To be there for someone, ensuring them that they are not alone takes huge courage. Likewise, a person in a dire situation would feel similar, where they feel that they are a burden to others etc. Thus taking that first step to reach out to someone provides a sense of comfort to both parties (the ones offering the helping hand and those in need)," said Wen Lin.