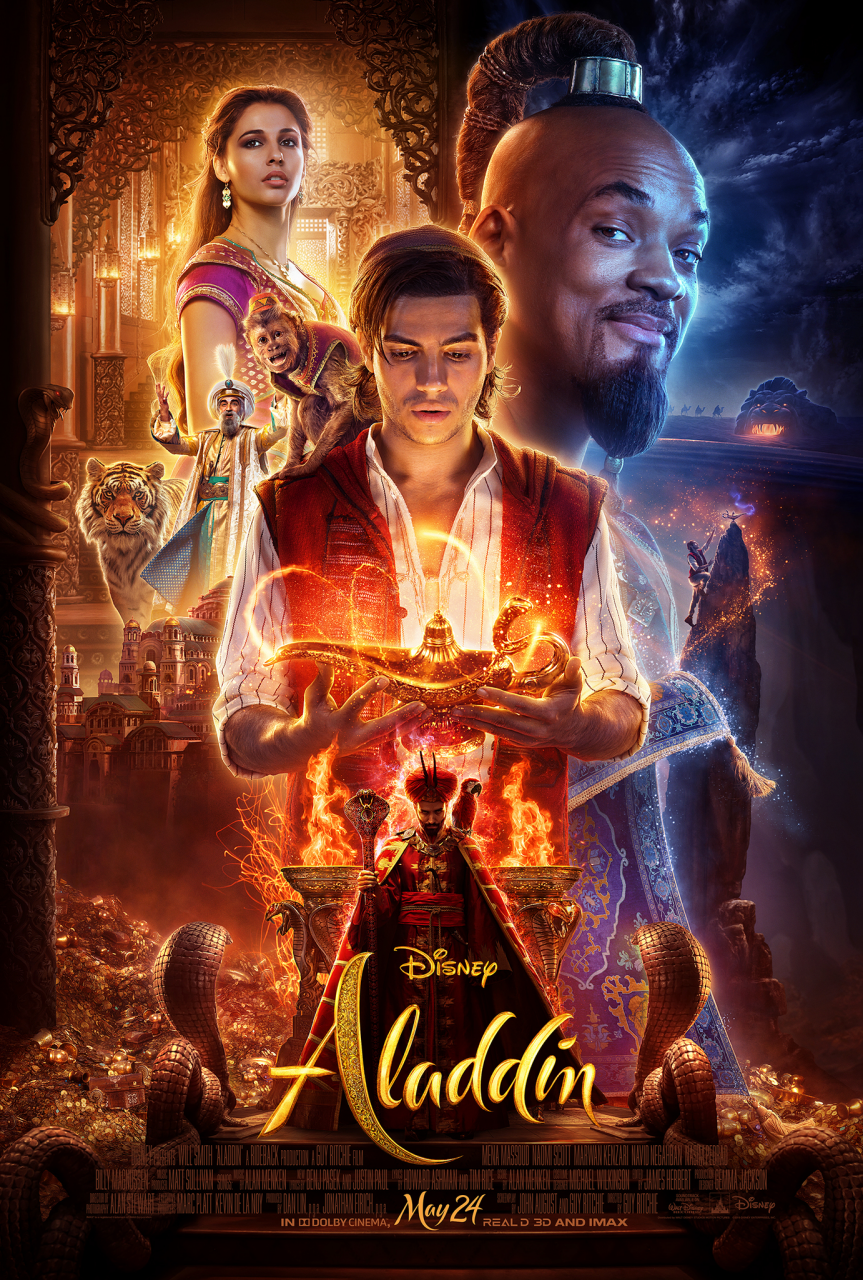 If you have not heard about Disney's remake of Aladdin, you must be trapped in a lamp. The live-action reboot of the Disney classic continues a recent trend, as classics such as Beauty and the Beast, Cinderella and Dumbo have been brought back to the big screen.
In the most recent version of Aladdin, Canadian actor Mena Massoud plays the role of the street urchin. He roams around the streets of the city of Agrabah stealing items from food to jewellery with his sly pet monkey Abu.
Yes, as most of you are familiar with the plot, he then bumps into the beautiful Princess Jasmine, played by Naomi Scott. Most of you might recognised Scott as the pink ranger from the 2017 film Power Rangers.
However, the 2019 version of Aladdin is not just a romance story as female empowerment is a strong theme in the movie. Princess Jasmine isn't content with voicing her opinion; she wants to be in a position of power where her opinion matters. The development of Princess Jasmine's character also mirrors that of Aladdin.
Speaking to The Hollywood Reporter at the movie premier, Scott said: "In the original she is fighting for the choice to marry who she wants to marry, and in our movie, she is not just fighting for her own rights, she's fighting for everyone. She cares about her kingdom, she wants to be political, she's a leader, and I think that's something that's really important and just makes perfect sense."
Comedian Will Smith stole the show with his portrayal of Genie. Be sure not to miss the scene when 'Prince Ali' meets the Sultan. It is a scene worth laughing your hearts out.
Guy Ritchie, the director of the movie, has done a remarkable job combining the songs, dances and dramatic scenes. The movie's CGI also portrayed Agrabah as a city full of wonders and kaleidoscope of colours.
If you have not watch it, place the movie on your wish list. The movie is more than just a magic carpet ride.
Movie Rating: 9/10