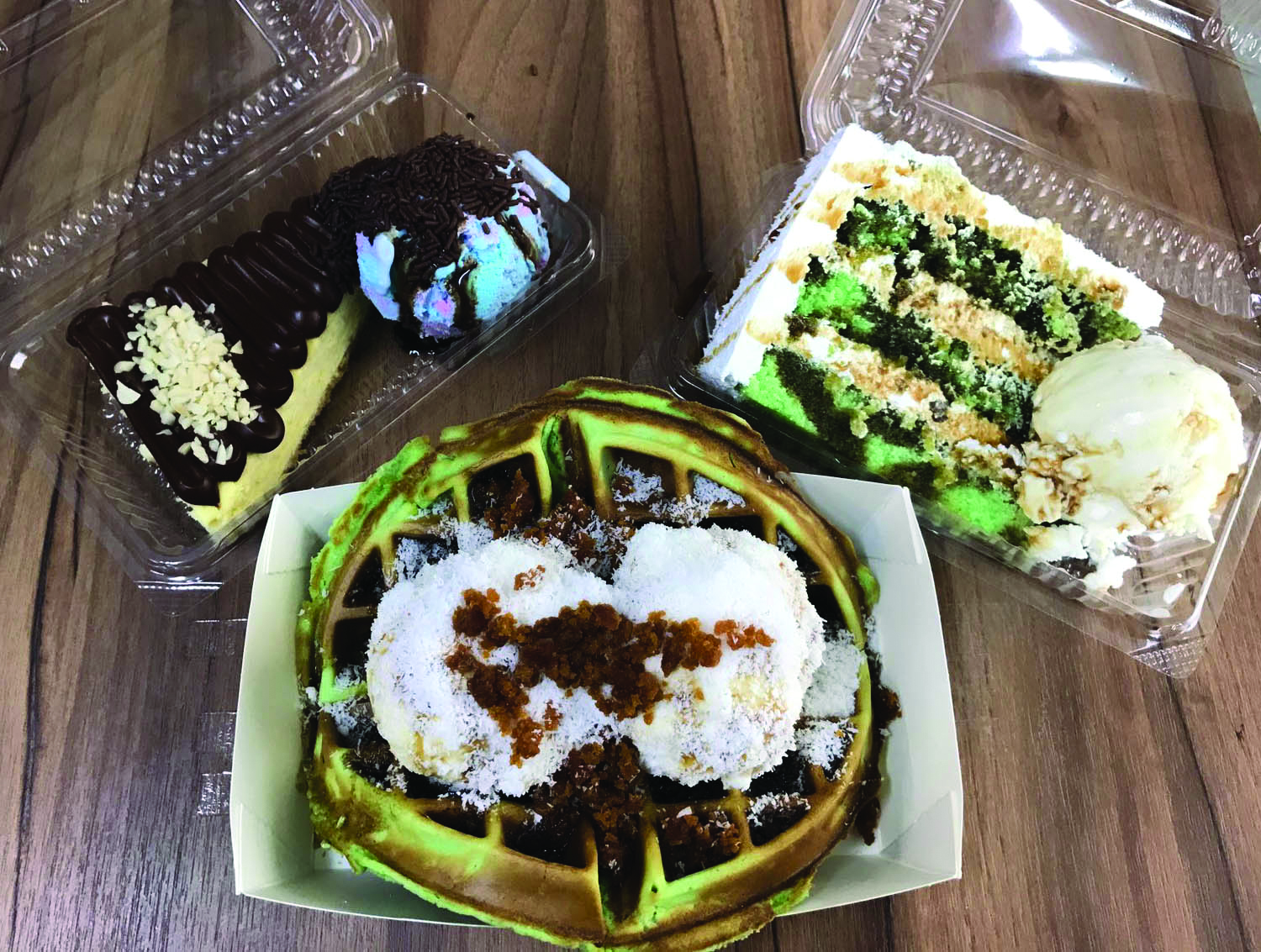 As a couple, Mr Adli Azmi and Ms Nurul Maisarah Misdi share a love for desserts and a dream to own a cafe. But the risk of failure weighed heavily on Ms Maisarah's mind.
"I was half reluctant and half excited because there are so many competitors in this industry and I have heard of many failure stories before," said the 24-year-old.
According to a report in The Straits Times, around a quarter of the 391 cafes registered in 2013 have since closed down. Almost half of the 369 cafes, coffee houses and snack bars registered in 2011 are no longer in operation, the report added.
Ms Maisarah, a former nurse, was about to shelve the idea of opening a café when Mr Adli, a former crane operator, obtained a space for a shop. "If you have a dream, just go for it. Don't wait till you are too old to start," said Mr Adli.
In September 2016, the couple opened Leeyara's ChillHouse at Block 325 Woodlands Street 32. Business has been brisk thus far, with the fledging shop's ondeh-ondeh cakes flying off the shop's shelves.
On the popularity of the ondeh-ondeh cakes, Mr Adli said: "I think it's because it's an old school kueh being converted into a cake, giving it a modern twist. Probably also because of the gula melaka and coconut ice cream that goes really well with the cake."
The couple, however, found that starting a new business is no piece of cake. They sold their car and used their savings to raise the $25,000 needed to start the business. The couple next faced their biggest obstacle when a request for dining-in was rejected by the authorities. The shop did not have a toilet and as a result, customers can only purchase take-outs. But the owners have addressed this issue by providing better takeaway utensils so that their customers can enjoy the desserts with ease.
The enthusiastic response to the ondeh-ondeh cakes has also brought in another set of problems. "Our chiller has limited space and the maximum number of cakes we can store in one go is five," said Ms Maisarah.  "So when they are sold out, it will be unavailable for the rest of the day." But the owners have recommended other desserts, such as the Nutella Cheesecake, to their customers.
The shop now has fans from all corners of Singapore. Miss Nur An'nisa, 27, a civil servant, said she did not mind travelling to Woodlands from Bedok because "the food makes the travelling worth it".
Although their café has amassed a large number of fans in a short period of time, the couple remains humble. They hope to bring in new products, such as new waffle flavours, to satisfy the patrons' craving.
"We feel really appreciated. We are thankful for the support from family and friends as they are the ones who helped spread the word about our café," said Ms Maisarah. "Our loyal customers are also one of the reasons why we are doing well but there is always still room for improvement."
Leeyara's ChillHouse
Blk 325 Woodlands Street 32
#01-135, Singapore 730325
Opening Hours: 10am – 9pm daily; Closed on Thursdays