Former RP student Dominic Chin performed on his biggest stage yet at the National Day Parade this year. From listening to Chinese pop tunes in his childhood to composing songs related to his life experiences, Dominic traces his musical journey.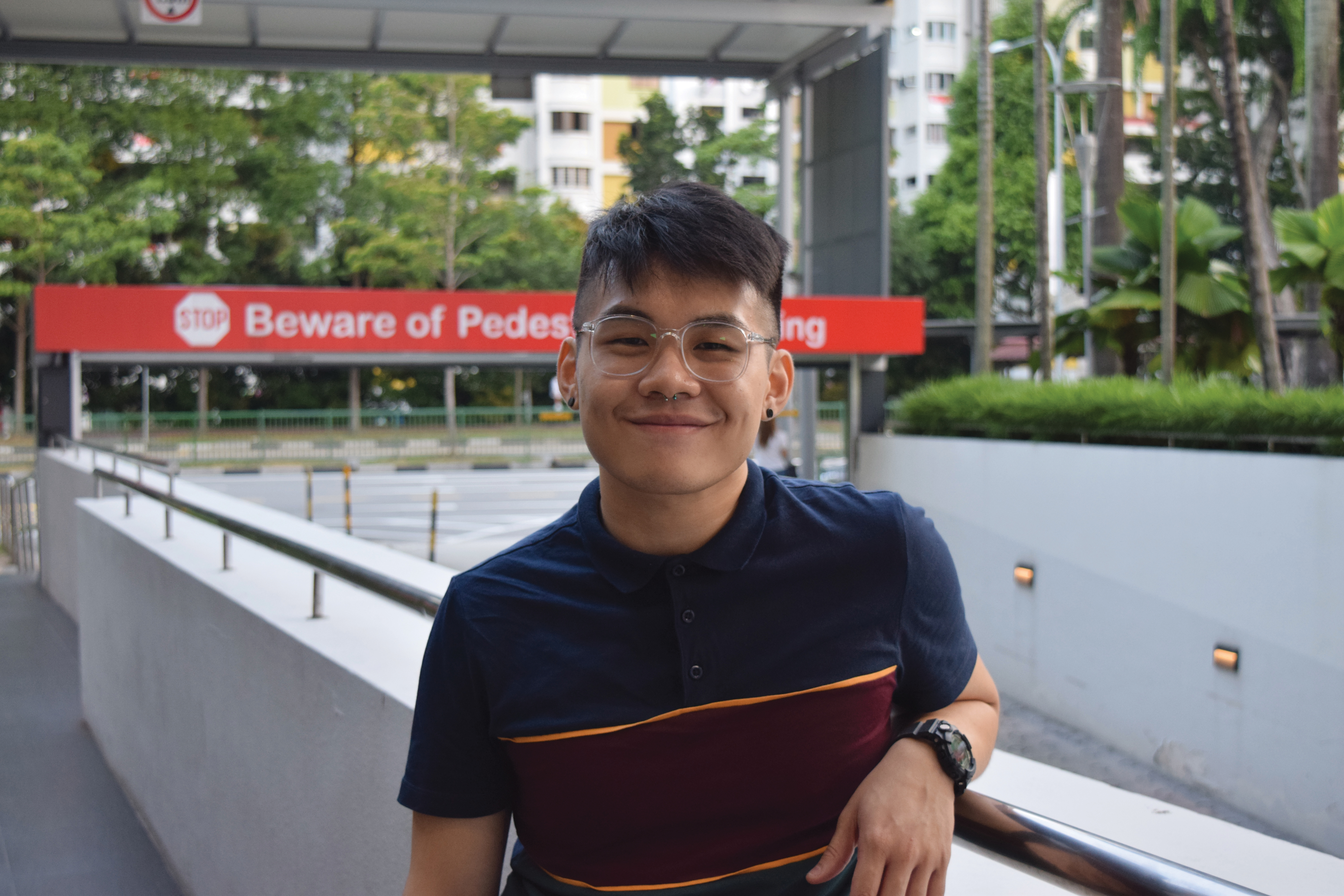 First he sang in the choir in primary school, then he played as a percussionist in secondary school, and later he sang as part of Replug IG in RP.
On August 9 this year, Dominic Chin got the biggest stage of his life yet when he sang in front of nearly 30,000 people at the Padang, and likely over 2 million more at home, during the National Day Parade.
Together with his duet partner Frances Lee, Dominic sang "Where I belong", a popular National Day tune by singer Tanya Chua, and U.S. artist Pharrell's catchy ditty "Happy" during the parade's prologue segment.
"This is the biggest platform I could ever sing on, so it's pretty surreal," said Dominic, 24.
Dominic, who graduated from RP in 2016 with the Diploma in Interactive and Digital Media from the School of Infocomm, is now a full-time performing artist with the Music and Drama Company.
For months, his daily schedule at work included rehearsing for the big day, in addition to weekly rehearsals at the Padang which he described as "quite intense".
Dominic's journey to the NDP started right from home – music was his first love, having been introduced to it early through his musically-inclined family. "It's like breathing, it's like walking. It's a necessity for me to function as a human being," he said.
The older of two children, he paid tribute to his family for giving their blessings to his pursuit of a musical career.
"It's always a nice feeling to know that you have the support of your family," he said. "They had their reservations but I'm glad they have come to terms with the fact that they have a son who wants to do something unconventional."
Growing up, Dominic mainly listened to Chinese pop but had his first awakening when he heard the song "Car Wash" from the movie Shark Tale. From there, he started listening to "Car Wash" singers Christina Aguilera and Missy Elliot, and later discovered soul singers such as Sam Smith and Bruno Mars. This led to him starting a YouTube channel in 2010 where he mainly covered popular songs.
But these days, Dominic is singing his own compositions. His new single, "Shy", was released on Spotify in May this year with more than 6,000 monthly listeners. The song is an adaptation of a poem he wrote when he was undergoing anxiety and insomnia back in 2014. He finally sought professional help after initially dealing with his issues alone. Dominic said he felt that mental health issues are not discussed enough, especially in Singapore. "My songwriting process has evolved greatly and mixed together greatly with the darkest times of my life," he said.
Through his music, Dominic hopes to help young people feel brave enough not to brush away issues that are important to them, and to not feel alone in their troubles.
His message to them is: "We're all a little bit crazy, we're all a little bit weird, we're all a little bit outcast, we all are."