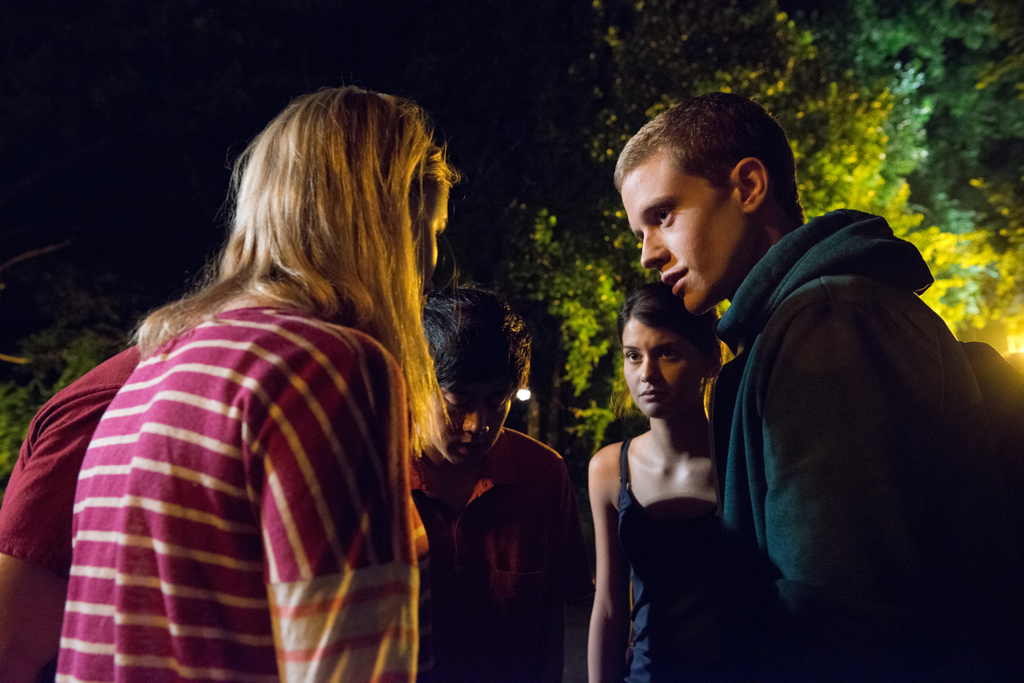 If you had a chance to go back in time, what would you do differently? Project Almanac is exactly the film that leaves you with that thought as you exit the movie theatre.
Produced by The Transformers' Michael Bay, the latest time travel movie revolves around a group of high school teenagers who finds plans of a time machine in one of their basements and constructs it. What seems to be fun and games at first later turns into a concoction of disaster as the consequences of their actions bite back; a perfect illustration of mistakes made by typical adolescents that most people can relate to.
The movie starts off a tad slow as you sit through the attempts of the group fixing up the time machine and gets a little too repetitive as their ideas don't go as planned, which results in them going back to and fro. However, once they get the hang of it, the adventure begins.
What the movie succeeds in is the balance between science and the story. It does tap on the mechanics and physics of time travel but just enough to be realistic and not leave you scratching your head. It manages to tell a good story of friendship and trust without it being too dramatic either.
Something that sets this film apart from other time travel movies is the way it is presented. Unlike your traditional multi-camera production, the movie is presented in found footage genre, similar to movies like Paranormal Activity (2007) and Project X (2012).
Watching it in found footage makes you feel like you are part of the group on their adventures. It's without doubt a thrilling experience when you feel like you are watching Imagine Dragons live at Lollapalooza and even your heart racing when you are running away from the police. Even during emotional scenes, the camera work still manages to capture the tension between the characters but it would have been less dull if it was a multi-camera production. It has its shaky moments that you might find annoying but nothing too distracting to keep you from enjoying this movie.
The cast is largely unknown but they do put up a fine performance. Jonny Weston plays David Raskin, a genius who got admitted into MIT but has trouble paying for his tuition grant. He portrays the character well as a bright boy who is shy to talk to girls and also has a bit of an obsession with perfection. His friends are your typical clique of nerds just like him but with unique personalities of their own.
The soundtrack features a roster of artists perfect for the movie – Imagine Dragons, Two Door Cinema Club and many more. In some scenes, the beat synchronized with the visuals so aptly that you may find yourself nodding in tune.
All in all, it's a good movie worth catching this season.