Assassin's Creed 4: Black Flag just hit the shores not too long ago (see what I did there?) and it is expected be BIG. But without Desmond Miles in the series, how will the continuity from the previous titles affect this current game?
For starters, YOU are the main character in the game, an employee of Abstergo Entertainment, diving into the memories of Miles and reliving the life of Edward Kenway, a pirate during the Golden Age of Piracy, as he finds himself caught in the struggles of the Templars and the Assassins.
In Assassin's Creed 4, elements from the previous games are retained including the free-running element, which was a great addition in Assassin's Creed 3 as it allows players greater control and mobility with the character.
Assassin's Creed 3 saw the game adding naval combat scenarios which was well received by fans. Now in Assassin's Creed 4, we get to see huge improvements in the already fantastic system. Firstly, the aiming dynamics have been improved. Now users will be able to see the trajectory or arc of the various weapons that they are using from their ship. Also, unlike in the previous game where you only destroy the ships, in Assassin's Creed 4 you are given the option of boarding the ships you've attacked and loot all the materials aboard, which is really important for upgrading your ship. I really feel that this revamp of the naval combat system is key as it really changes how you play the game in Assassin's Creed and plan your strategies as the naval battles are really important if you want to have a strong ship for your missions.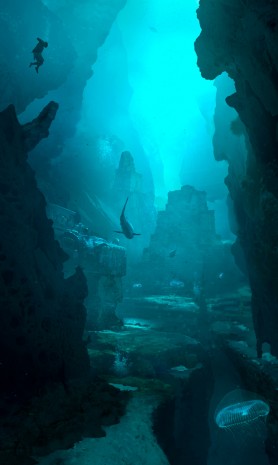 So can anything go wrong in a game so awesome? Some gamers feel that the combat system should change as the games have been reusing the same combat system from previous titles. Oh, and there's a little controversy with the whaling element in the game, but hey, the game is just trying to be accurate with the activities done in the period.
All in all, I would say that Assassin's Creed 4 is really a good buy for any gamer that likes to play free roaming games and you can get some history lessons while they are at it. Get it if you're a fan of the series, and if you're not a fan of the series, go get it as well and you'll be a fan afterwards.The game has really developed since the first Assassin's Creed title. I'm definitely looking forward to the next installment in the series when it is released.
And one more thing, who doesn't like playing as a pirate anyway? Arrr Matey!
Rating: 4 out of 5 stars