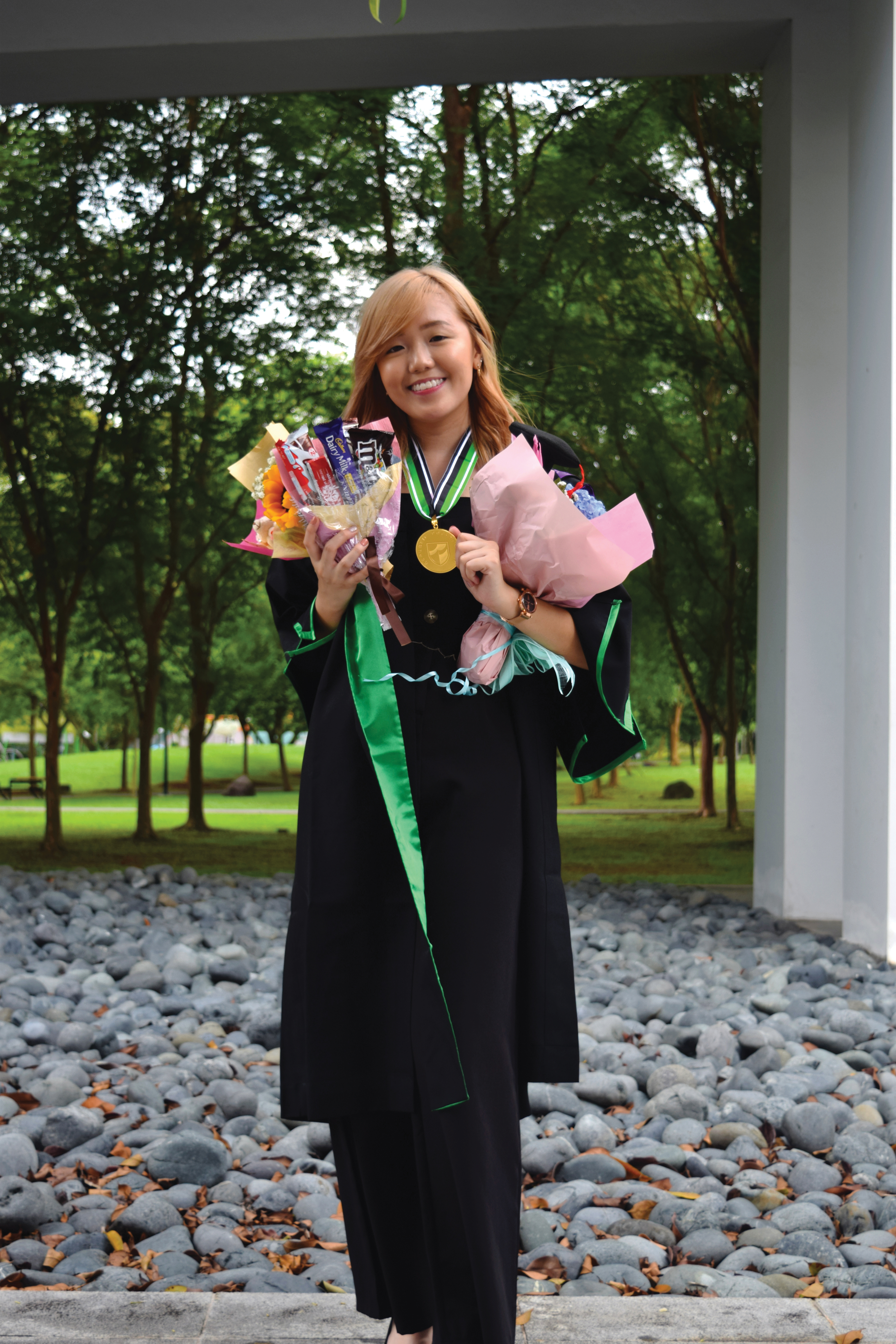 With a passion for filming, 20-year-old Ho Jing Yi from the Diploma in Media Production and Design forayed into YouTube videos with her best friend at the tender age of nine. She was then inspired by Youtube personality Ryan Higa, whose videos greatly piqued her interest.
Jing Yi said: "I love his videos ever since young and till now I'm still a huge fan. He puts in so much effort in his videos to make sure the production quality and the concept is all good, and that really inspires me!"
With that in mind, she decided whilst in Secondary 4, that she wanted to become a director when she grew up and enrolling in Republic Polytechnic helped to move her closer towards her goal. 
Although not her initial choice, RP helped Jing Yi to learn skills that will prove vital when she joins the industry eventually. "RP helped me a lot, I learned everything including design which I had an interest in but had never tried so this helped me to do it," she said. 
In her years in RP, she garnered many awards including four Director's Roll of Honour and being the valedictorian of her cohort. However, this did not mean her journey was completely smooth sailing. In her second year, overcame with stress, she started to doubt herself. Fortunately, with the help of her friends and a short film she confessed making out of fun, she was re-inspired and her resolve grew ever stronger. 
"I remember hearing a quote a few years back about how nothing worthwhile will come easy, and I think it's very true," Jing Yi quipped. "There's bound to be obstacles along the way of pursuing our dreams (be it in the media industry or any industry). But we have to learn to overcome the challenges and fight for our dreams. For me, I've wanted to be a director/filmmaker since young and I don't want to give that dream up without even trying to achieve it in the first place."
She added: "For now, I just ended my internship so I'm planning to freelance for a while before finding another internship or full-time job! The ultimate goal in the future is to set up my own production company."