Instagram is currently one of the leading social media platforms among youths. However, snapping pictures is no longer just for memories' sake. With the rise in photographers and 'professional Instagrammers' on this platform, people are now taking their Instagram feed more seriously. However, not every photo makes the cut. Hence, here are three of the most popular editing apps you have to have to make your pictures 'Insta-worthy'.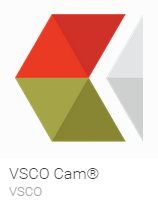 Available On: iOS, Android
Price: Free, offers in-app purchases
Favourite feature(s): Filters
Rating: 4/5
VSCO Cam is the go-to app for most photographers on Instagram. It is considered the holy grail of photo editing apps. With its internal camera roll, the app ensures non-destructive editing for its users.
One of the key features of the app includes the adjustment tools that allows the users to enhance basic things like the exposure and saturation of the pictures. VSCO Cam also has a variety of free filters for users to choose from. Despite being free, filters provided by this app are considerably one of the best you can find on editing apps alike. If you need, more filters can be purchased within the app.
The user-friendly controls only requires the users to slide the pointer within a scale of 1 to 10. Unfortunately, though easy, the limitation in the controls may prove to be a disadvantage in terms of precision.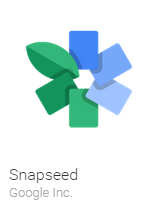 Availability: iOS, Android
Price: Free
Favourite features: Selective adjust, Tilt Shift
Rating: 4.5/5
With Snapseed, the users are allowed to get more technical with the editing. This app provides users with a variety of adjustment tools and filters to play with. However, unlike VSCO Cam, Snapseed offers an incredible control over the intensity and outcome of the effects and filters chosen. The scale for this app goes from 1 to 100.
One unique feature that puts Snapseed ahead of its competitors would be the selective adjustment tool. This tool allows the audience to fine tune the brightness, contrast or saturation of a particular area in the picture, instead of the picture as a whole.
Unfortunately, the user interface may need some getting used to. Here's a breakdown: Swipe up and down to choose the effect, swipe left and right to choose its intensity. Learn that and you are pretty much good to go.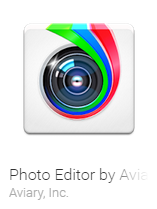 Availability: iOS, Android
Price: Free
Favourite Features: Meme
Rating: 3.5/5
Photo Editor by Aviary is one of the best apps for beginners. This app provides the users with the basic tools, like brightness, sharpness and colour-warmth with an easy interface.
Unlike the other two apps, Photo Editor by Aviary also provides adjustment tools like whitening, blemish and red-eye tools that are perfect for self-portrait edits. Their other tools also include a wide selection of frames, filters, stickers and a meme editor.
Unfortunately, apart from the additional tools provided by the app, the colour filters could be better. Though they provide you with a selection of filters, most of the options turn out harsh on the photos.
Who says you needs a professional camera to capture beautiful pictures? With these editing apps to help you enhance your pictures, you can now post picture perfect snaps right from your mobile phones. What are you waiting for? Snap, snap away.