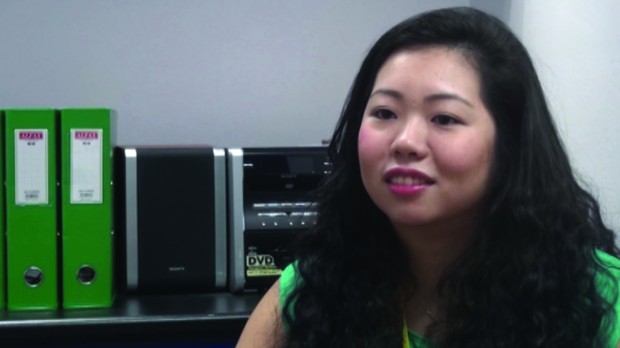 It's a Saturday and Fann Sim Xuan Ying, 23, a reporter at MediaCorp's 938Live's radio station is supposed to enjoying her off day.
But she stumbles on a story about the breakout of Hand Foot and Mouth Disease (HFMD) at a childcare centre and immediately types an email to her supervisor, Mr Mustafa Shafawi asking if she can pursue it.
That's the kind of determination, dedication and professionalism that sets Fann apart, said her work supervisor Mr Shafawi, an executive editor at MediaCorp, Fann's employer.
Realising her passion was for writing and journalism after doing a few writing modules, Fann jumped from a course in business applications to one in mass communication in RP.
But it wasn't an easy route for Fann – she found it tough to get a job as a journalist after graduating in 2011. She considered pursuing a degree but decided instead to just go for it and work to earn experience.
And it paid off. "I realised that just having the right attitude matters more than anything. My internship at Yahoo newsroom definitely helped and made it clear to me this was what I wanted to do. I just didn't give up,'' she said.
Mr Shafawi agrees that her desire to hone her craft is clear. "Fann is determined to finish the story within the deadline set for her which is actually pretty tight. She can start the story at 9 o'clock in the morning and get it done by 3 or 4 o'clock in time for our evening broadcast drive time."
Being a true professional, Fann takes the long and unpredictable hours in her stride. "Being professional means being able to deliver beyond what is expected."
Fann is a good example of how the polytechnics train students to be ready for the workforce, a topic at the heart of the ASPIRE committee reviewing polytechnic and ITE education. For more information, go to http://www.moe.gov.sg/aspire/