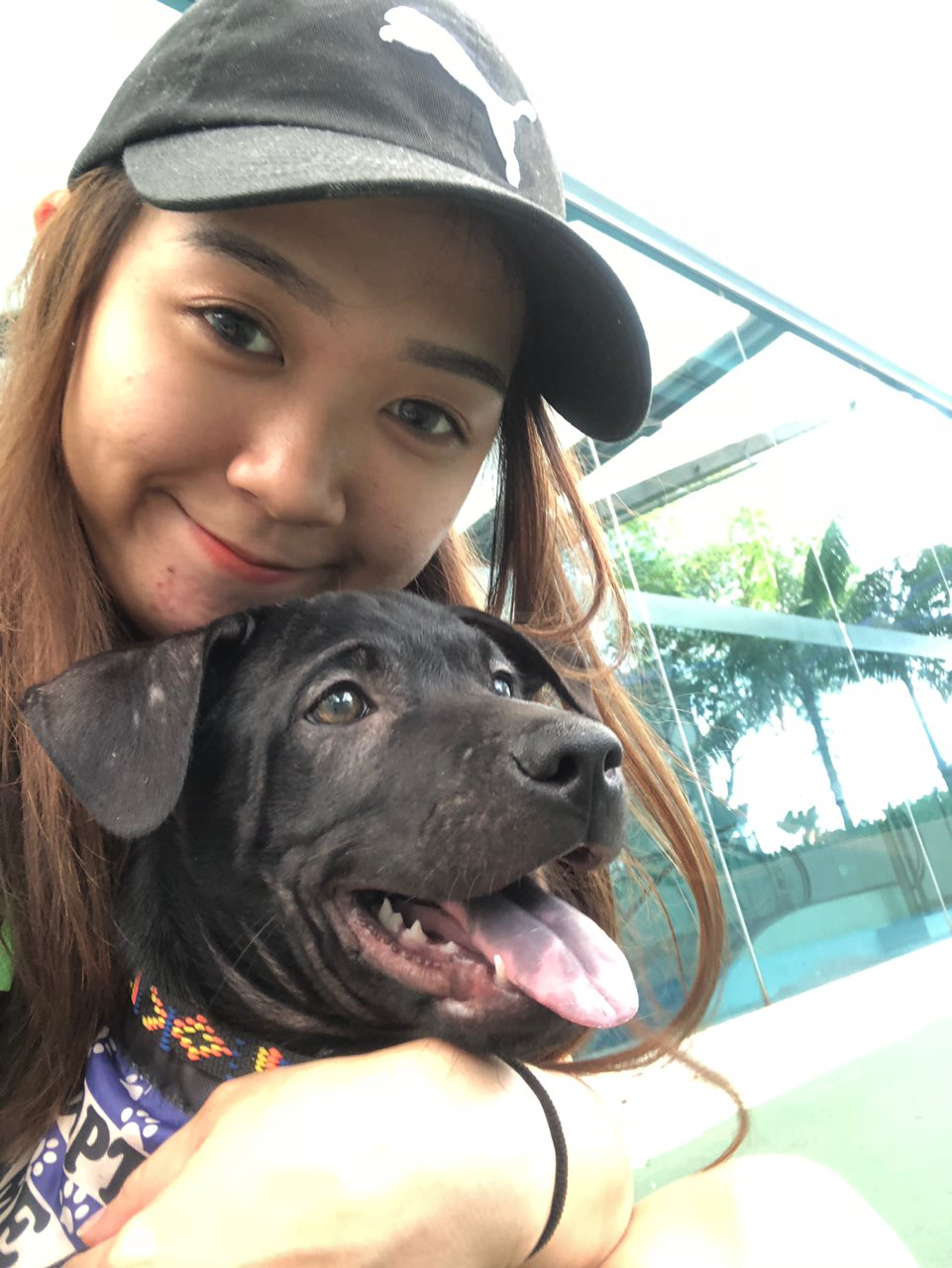 The busy life of a student leader and daily commitments have never been an excuse to stop Krichelle Png from volunteering at an animal shelter. In fact, the second-year Marine Science and Aquaculture student will dip into her pockets to cook meals for the strays.
"I volunteer because I love animals a lot," she said. "Even if there is no event, I cook for the strays with my own budget and do mass feeding mostly around Pasir Ris Farmway."
Krichelle has also adopted two dogs, a pair of Maltese Shih Tzu siblings. "One day, I hope that everyone can give the stray a chance and don't purchase from puppy mills," the 20-year-old said.
Krichelle is among a growing group of Singaporeans who volunteer. According to the National Volunteer and Philanthropy Centre, the proportion of people who said they had done voluntary work rose from 18 per cent in 2014 to 35 per cent in 2016. The Centre said the increase could be due to the rising trend of informal volunteerism, which refers to people volunteering without going through any organisation.
Krichelle started volunteering two years ago at Causes for Animals (Singapore). The organisation provides dog adoption, runs a dog shelter and helps to raise funds for other animal welfare group. Last year, she began to volunteer at Save Our Street Dogs as a member of their adoption drive team to help out with events.
Despite being a member of RP's Student Council, Krichelle volunteers every month for four to five hours at the adoption drive event. She would be given a dog to handle on that day and she will explain the dog's characteristics to those who are keen to adopt and guide them towards signing up.
"I feel like a lot of times people are taking animal life for granted," Krichelle said. "Just because they can't speak it doesn't give us the right to be cruel to them even if we don't like them. A lot of the shelter animals are abandoned or strayed and I feel like I want to give them a sense of belonging and love once again."