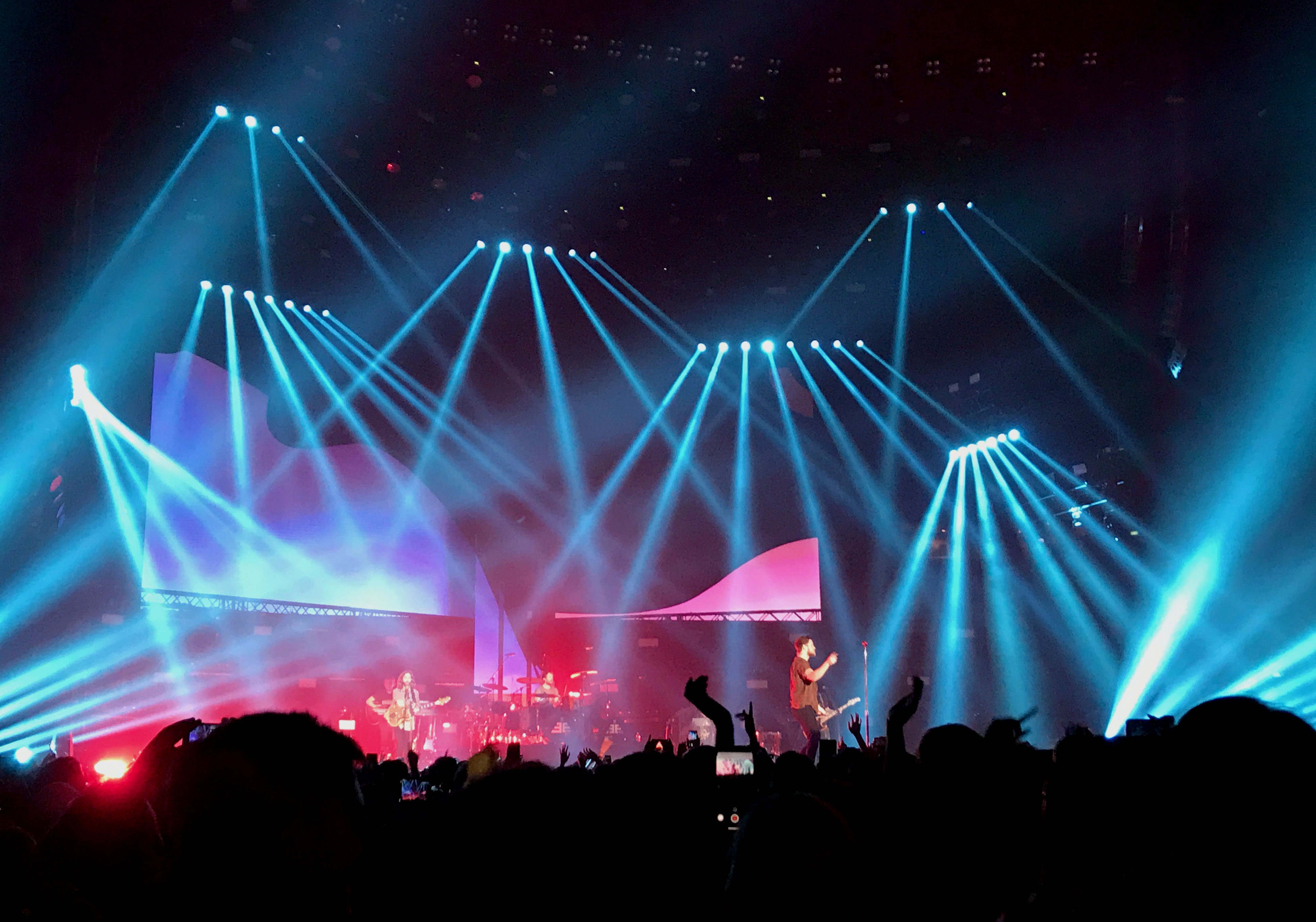 Having missed their previous gigs in town, I was all hyped up to see Imagine Dragons in their third concert in Singapore.
Singapore was the second stop of their Evolve World Tour in Asia and when the lights went down, it was as if we had taken a step into the band's album cover, Evolve. That was how brilliant the stage setup was. With Evolve-inspired graphics on the screen and the band's three stripes signature, the stage looked like a real-life replica of the album cover.
With no opening act, the Grammy-Award winning band jumped straight into the concert with my personal favourite  – I Don't Know Why. The Singapore Indoor Stadium was fired up and ready to rock, bop and dance to more.
Initially, I was worried that bassist Ben McKee would have some trouble performing with his injured hand after sustaining a fall at Batu Caves in Malaysia. But his solo bass performance was beyond exceptional and this goes to show their level of professionalism.
Frontman Dan Reynolds exuded charisma and showmanship throughout the band's show-stopping performance. He was moving around everywhere, got on his knees and best of all, he had the crowd singing in one united voice all night long.
Known for also playing the drums during his performances, Reynolds didn't miss the chance to drum his heart out for songs such as Whatever It Takes and Radioactive.
The 30-year-old also took the opportunity to voice out about mental health. He told the crowd:  "Know that you are loved and that life is always, always worth living." He also opened up about his personal struggle – battling with depression which inspired their next song, Demons.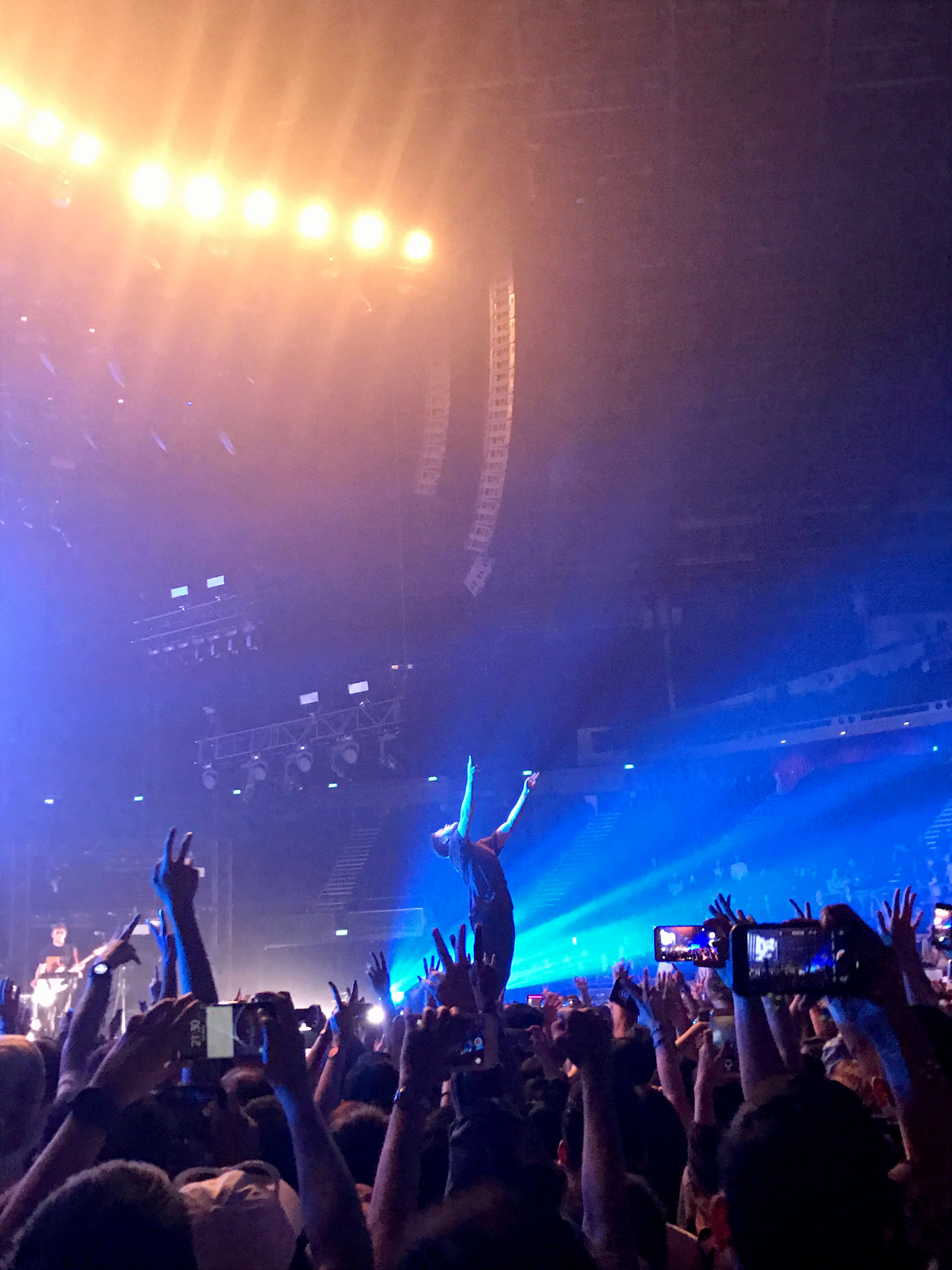 Something I didn't expect to happen was the second stage which was prepared for the band to take over midway through the concert. They performed stripped down versions of their songs, accompanied by orchestral music.
As I was in the standing pen, I regretted moving forward in an attempt to be closer to my idols. Staying put would have gotten me a better view, but I thought what they did was really noble. People who were seated managed to get an up-close view of the band which called for an even massive chorus from the fans.
To top it off, the band jokingly said that they weren't like others who would leave the stage and come back for an encore. They would rather play for as long as they could and ended the night with the audience's all-time favourite, Radioactive.
I really enjoyed the concert but their last song was my favourite pick of the night. It was nice to end the night by reminiscing the song that started it all for the band.