Working in the healthcare industry has always been an aspiration for 21-year-old Eloise Tan Jia Xin since young. Caring for and developing relationships with patients are some of the things that Eloise loves doing voluntarily.
Despite battling financial hardships and managing various responsibilities, she recently graduated from Republic Polytechnic's (RP) Health Services Management as a star performer who had been on the Director's Roll of Honour in all semesters. She is determined to keep her spirits high and continue doing her best to embark on this profession which she holds dear.

Although the Diploma in Health Services Management was not the first choice for the Polytechnic Foundation Programme (PFP) student, she is still incredibly grateful to have seized the opportunity and sees this as a blessing in disguise as it has provided her with many opportunities to grow as an individual. She would otherwise not have gotten to where she is today.

Eloise has always wanted a fast-paced, ever-changing profession, and one that requires a caring nature, thus, a job in the medical field seemed like the perfect fit.

"Working in a place or doing something where one can save lives, plays an important role in making a difference, and being supportive in someone's time of need. These are what really matter when I think of the medical profession overall, rather than just nursing in particular," Eloise said.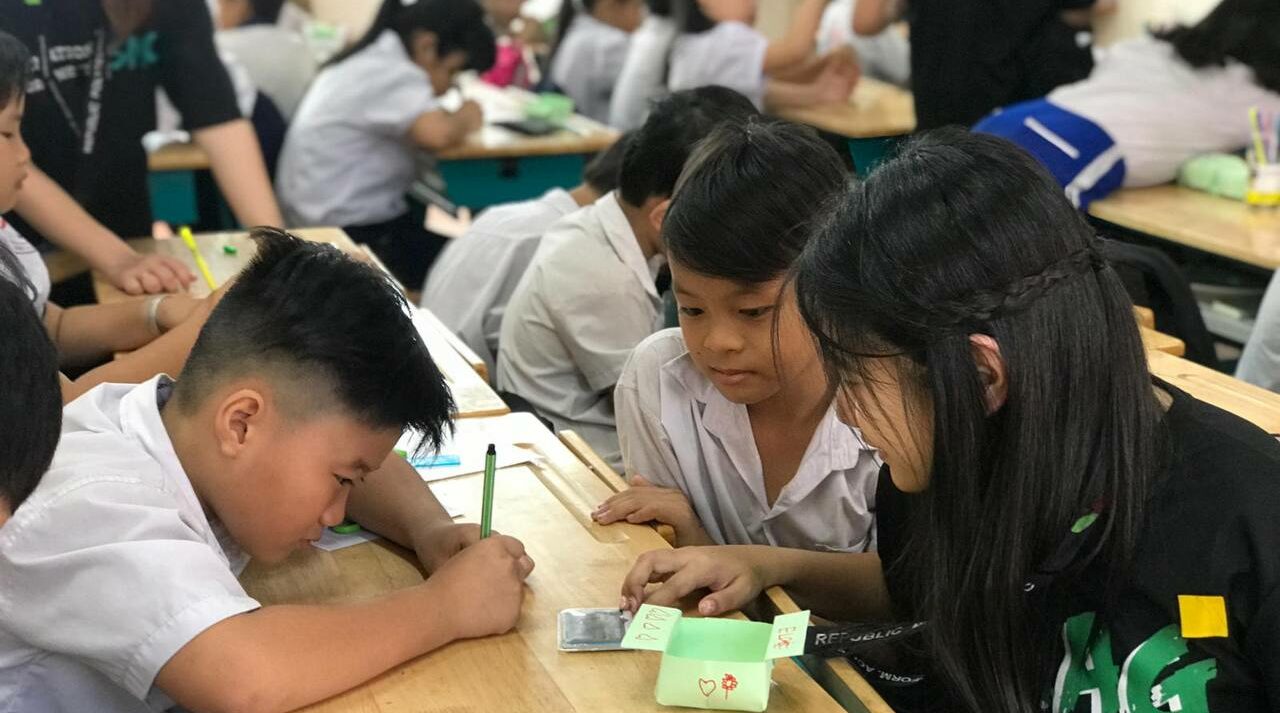 Her aspirations stem from having witnessed how the healthcare workers treated her father when he was hospitalised a few years ago. It was a "very eye opening experience" and hearing about her relatives' work experiences in similar fields further inspired Eloise to move in this direction.

She developed her passion further by volunteering at the Econ Nursing Home every Saturday. Some of her basic duties included taking care of elderly dementia patients and even cutting their hair!

"You may not be giving them something tangible but seeing the smiles on their faces or knowing that I've made their day, definitely warms my heart," said Eloise. "Not everyone is fortunate enough to support themselves or be in an environment that positively contributes to their mental health and well-being." This is what motivates her to continue volunteering.

Eloise has also volunteered twice at the social welfare centre for orphans and disabled children in Vietnam. On her second visit, it deeply warmed her to be greeted with big smiles from the children there. This inspired her to seek more opportunities to lend a helping hand, as it reminded her of how she could make their childhood a little more memorable.

Eloise took the initiative to find herself a job in the healthcare field. As a result, she had been working as a clinic assistant in her neighbourhood clinic to support herself financially while studying and gaining experiences assisting doctors with specific procedures.

One of the most notable things she has witnessed while working in the clinic during the circuit breaker is video consultations. As the healthcare industry adopts telecommunications, she believes it has assisted the industry's ability to provide greater convenience, particularly to people with disabilities.

Looking at the healthcare industry today, Eloise believes that accessibility needs improvement, particularly catering to people with disabilities as she understands how difficult it can be to get around, and despite their efforts to implement new technology thus far, there are still citizens of the older generation who may be unfamiliar with it.

Eloise thinks that: "rather than simply integrating various healthcare advancements and then expecting them to figure it out on their own as they may not have people around them to assist them in these things, they should be more self-aware when catering to the society's needs." Therefore, the healthcare industry should prioritise on improving accessibility.

While it may be difficult for Eloise to have an impact on the entire healthcare industry, she hopes to do something that's more personal and meaningful by making a difference in a patient's life.

Home Based Learning and Circuit Breaker occurred during Eloise's third year, leaving her with hardly any time for hands-on activities or practical modules. In response to this, she managed to cope with the transition by taking the initiative and effort to contact her facilitators for help as well as doing her own research to keep up with the lessons.

To anyone embarking on a similar journey, Eloise encourages them to make time for themselves, and emphasises the importance of self-care rather than always being focused on tasks at hand; having multiple responsibilities can put one under a lot of pressure.
Ten years from now, Eloise plans to continue her education to achieve a master's degree or a doctorate, so that she can delve deeper into the field she's in and fully specialise in it.