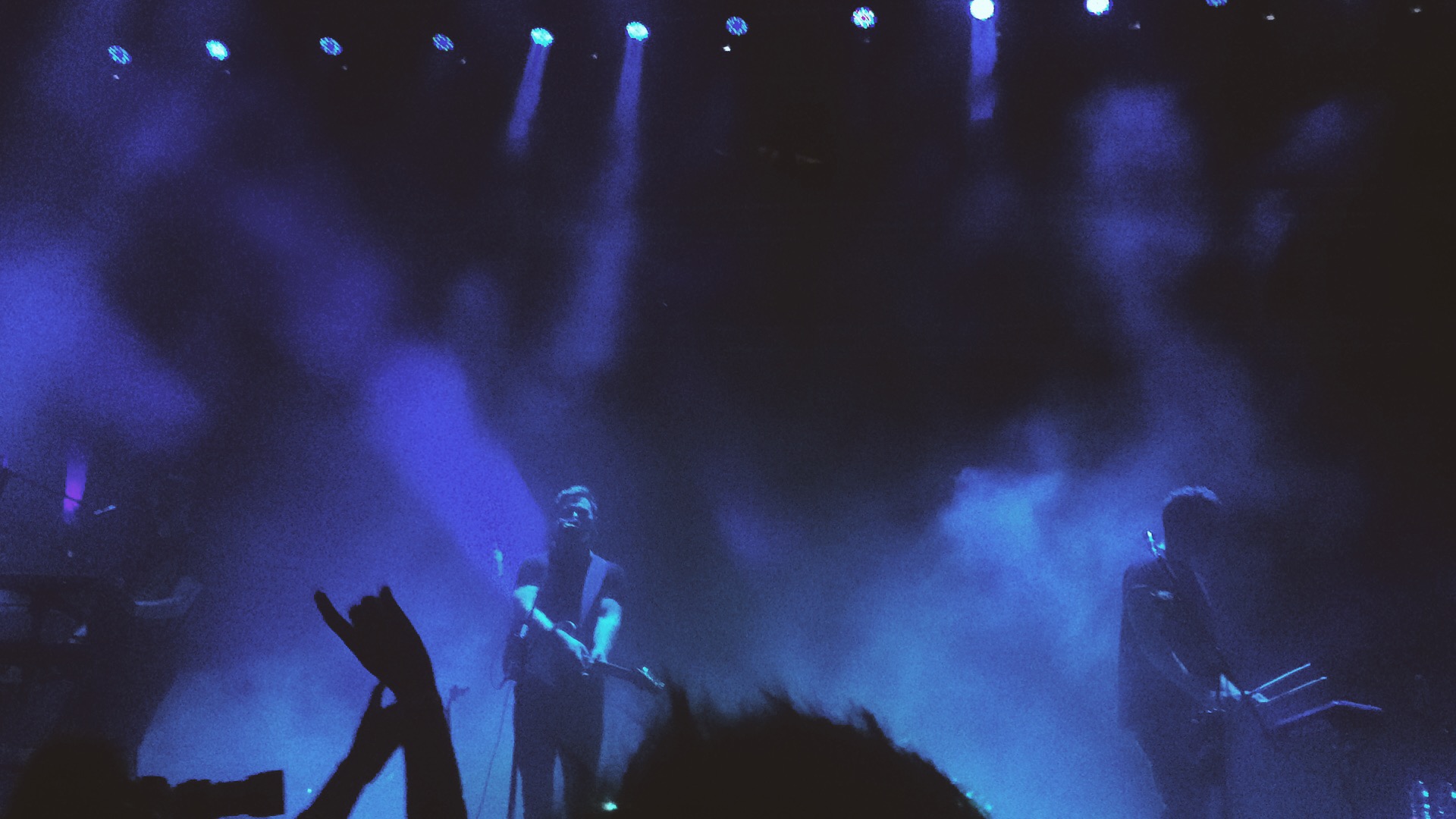 Starting off with the backing chimes of 'Hunger Of The Pines' off-stage, alt-J sent its fans at The Coliseum screaming even before they appeared on stage.
As the English indie band finally appeared on stage belting out the song from their latest album 'This Is All Yours', the audience at the Hard Rock Hotel in Resorts World Sentosa was sent into a frenzy.
They were evidently enchanted by the band's lead vocalist Joe Newman's falsetto and Gus Unger-Hamilton's harmonizing.
Joe also plays the guitar while Gus also plays the keyboard. A third member of the band Thom Green plays the drums. Joining them at the concert on May 17 was replacement bassist Cameron Knight.
The 90-minute concert was bathed in stunning lights and background visuals that complemented the different moods and tunes of the songs in the set.
Familiar choruses and stand-out parts of songs such as 'Fitzpleasure', 'Tessellate', 'Matilda' and 'Left Hand Free' were such crowd-pleasers as the audience sang along, swaying their bodies to the rhythm.
Nobody seemed to mind the humidity although at one point, Thom took off his tank top, revealing his tattoos much to the delight of the fans.
The drop in the song 'Taro', with its signature classical Indian-sounding guitar works sent the audience into a trance-like appreciative state.
This was followed by 'Nara' which stirred up strong emotions in the crowd as they banded together.
Closing their first full concert in Singapore, alt-J chose the popular hit, 'Breezeblocks', which got the fans screaming out the lyrics of the song alongside the band.
This was especially apt as the last lines of the song captured what both alt-J and their fans must have truly felt that night: "Please don't go … I love you so, I love you so, I love you so."