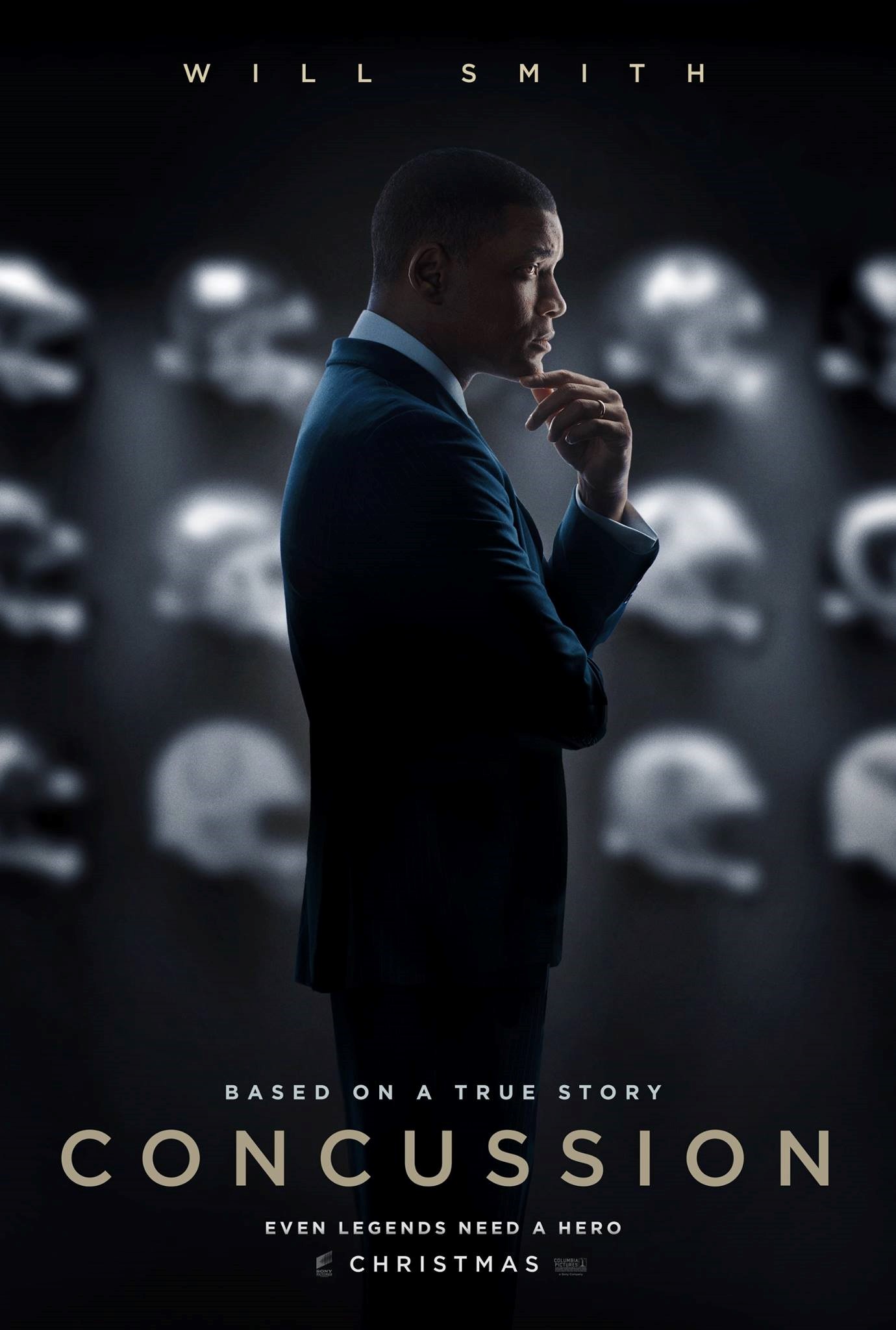 Based on the true story of the medical discovery of a Nigerian-born American forensic pathologist and neuropathologist, Dr Bennet Omalu, Concussion is far from a boring medical drama.
Starring Will Smith, who took on an authentic-sounding Nigerian accent as Dr Omalu, the film takes us through the intrigue faced by the physician when he discovered Chronic Traumatic Encephalopathy (CTE) that affected football players.
CTE is a form of progressive degenerative disease found in people who suffered repetitive brain trauma, including sub-concussive hits to the head that do not cause any immediate symptoms.
It's commonly found in professional athletes of contact sports where players experience repetitive hits to the head. The problem arises when the sporting bodies refused to acknowledge the existence of this problem.
The story stretched over a few years, starting from 2002 when Dr Omalu did an autopsy on one of the National Football League's centre player, Michael Lewis "Mike" Webster. Although a CT scan showed his brain functioning to be normal, Dr Omalu knew that something was very wrong. That hunch led him to his ground-breaking discovery.
Even with the numerous medical terms bandied about in the film, the story is not hard to comprehend as the terms explained sufficiently for laymen like me but subtly so as not to ruin the script.
The plot of the story took in the tension and climax of the real events the movie is based on without over-dramatisation. As with any Hollywood movie, a touch of romance helped to increase the tension delicately without overshadowing the real obstacle.
Smith has outdone himself in this movie, truly deserving of his 2016 Golden Globe nomination. His portrayal of the struggles of Dr Omalu was so real yet inspiring that it stirred in me the same emotions I felt when I watched his movie The Pursuit of Happyness.
Besides Smith, the other cast members include the talented Alec Baldwin of 30 Rock fame who were so well-casted that every single character felt like an integral part of the bigger story.
I must admit that I was initially sceptical when I went to watch Concussion as I thought it was going to be a movie only comprehensible to medical professionals. But I came out of the cinema feeling awed.
The film directed and written by Peter Landesman and produced by Ridley Scott was impactful, entertaining and instructive. It really showed the extreme sides of contact sports, the fun and exciting and the underlying danger. However, I felt that the climax could be better by placing something of importance in the line rather than just a choice.
I rate this movie 8 out of 10. Even if you dislike sports and are not a medical drama junkie, this is one movie that you should not miss.
Running time: 123 minutes