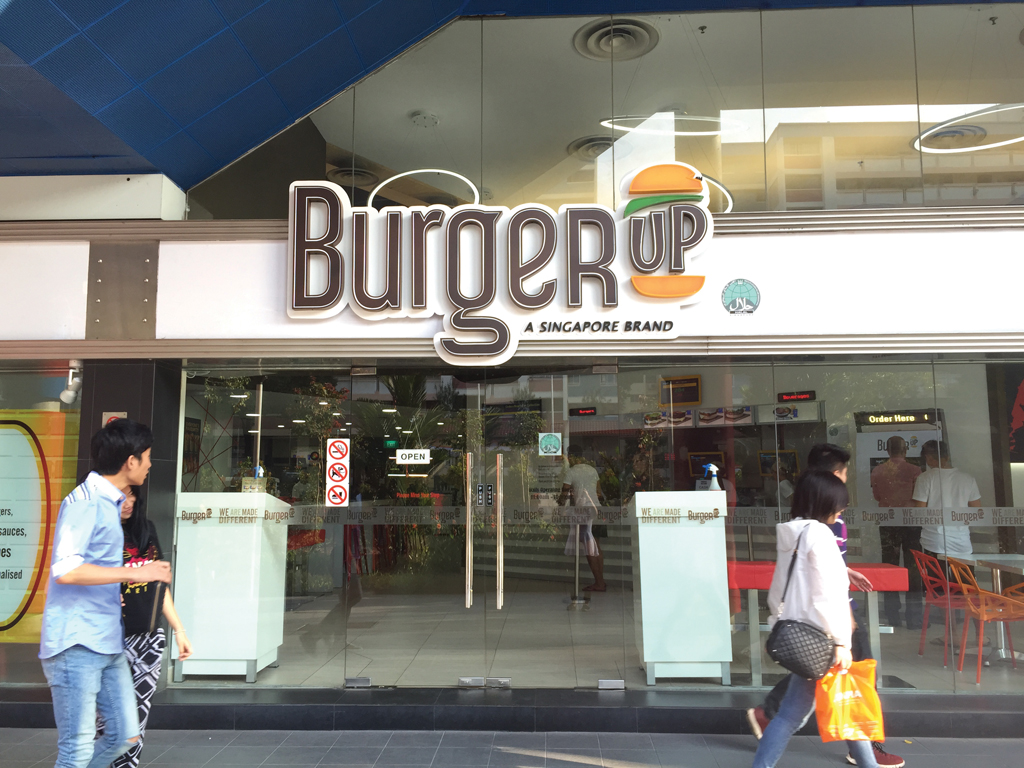 The emergence of two new players in the customised burger market has stirred a debate among diners whether the latest food fad is here to stay.
BurgerUP, Singapore's first homegrown fast-food joint, opened its first outlet at Yishun 10 Complex in December, last year. Customers are able to choose their type of patty (beef, chicken or fish), bun (sesame, plain or whole grain) and an array of other toppings and condiments available from the menu. These include vegetables, turkey bacon and black pepper mayo.
Egalite F&B Pte Ltd, the company behind BurgerUP, plans to open five other outlets across the island within the next two years. The move comes as American fast food giant McDonald's recently launched its customised burger offerings at three locations – Jem, Yishun Safra and Raffles City.
Even though customers at McDonald's can choose from more than 20 toppings and a selection of three buns – glazed, semolina or lettuce wrap – they have to settle for a quarter pounder beef patty for now.
Both BurgerUP and McDonald's offer self-service touchscreen kiosks where customers can order their burger before collecting them.
Ryan Tan Jun Jie, a third-year student from the Diploma in Information Technology (DIT), gave the thumbs up to customised burger he ate at BurgerUP. "The fact that I can add more meat to the burger was a plus point," said the 21-year-old. "It was one of the more fulfilling fast-food meals that I had."
Muhammad Hisham, 20, a third-year DIT student also shared the same viewpoint, even though he noted customising the burgers can get pretty expensive as compared to the set meals available. He paid $15 for the customised burger, but he could have paid S6.90 for a set meal.
While the idea of customising your own burger seems enticing, some feel that the dining option does not justify its hype.
Goh Ke Yan, a second-year Diploma in Wellness Lifestyle & Spa Management student, said the end product failed to live up to her expectations.
"My friends and I find it a tad bit pointless in customising burgers because it is still a burger ultimately. Besides, these specially customised burgers are way too expensive," the 19-year-old said.
Stanley Yap Jian An, 19, a third-year Diploma in Sports Coaching student, who tried the McDonald's customisable burger felt that the ingredients used in the customised burgers tasted the same as normal burgers. "Replacing your bun and toppings isn't worth boosting the price by almost seven dollars," he said. "I'd prefer my double cheeseburger over customised burgers any day."