61 days, 1,464 hours, 87,840 minutes – that was how long the first semester break of my first polytechnic year was. As I had completed my deliverables for the semester, I was free from the stress, strain, and struggle of a work-filled holiday. So I had only one plan – to kick back, relax and enjoy the break!
For the first two weeks, I did nothing but lie in bed, binge-watch movies and scroll through TikTok for hours. Two weeks later, the routine proved to be mundane, and I could feel my body turn sluggish. 
I felt like time was slipping away, and what I used to deem as "relaxing" was now dull. It was then that I decided I was going to use my time wisely and work towards my goal of losing weight.
THE STRUGGLE
This was not the first time I tried my hand at losing weight. Time after time, I embarked on several dietary and exercise routines, but my little will has often led me to give up after just a couple of days. 
I was tired of this mentality and decided that it was time for a change.
I have been overweight for most of my life, so this goal to lose weight was nothing new to me. Before deciding on how to proceed, I had to first understand why my previous attempts were futile.
After much pondering, I realised that the things I had done to lose weight were always so boring and unappealing to me. Running, taking long walks or doing HIIT workouts were the bane of my existence, and I always dreaded doing them. It was no wonder I lost motivation so quickly.
To give myself a real shot, I decided to dabble in something new – cycling. My younger brother had recently gotten into cycling and begged me to go with him, but I never had the time nor interest to take him up on his offer. It dawned on me that if I never tried it out, I would never know if I actually liked the activity or not.
Gathering my courage, I told my brother I wanted to go along with him, and we set off on my first long-distance ride to Punggol, Waterway Point, the next day.
THE JOURNEY
The first ride was the hardest. Although I did have prior experience with cycling, I had never gone for long-distance rides before. A million thoughts were running through my head as I was preparing to ride: "Am I ready for this? Will I be alright? Am I brave enough to do this?"
These questions may sound silly to some, but I knew that with any physical activity, there were two essentials: A strong will and stamina, and I had neither. Despite this, I threw myself into the deep end and trusted myself.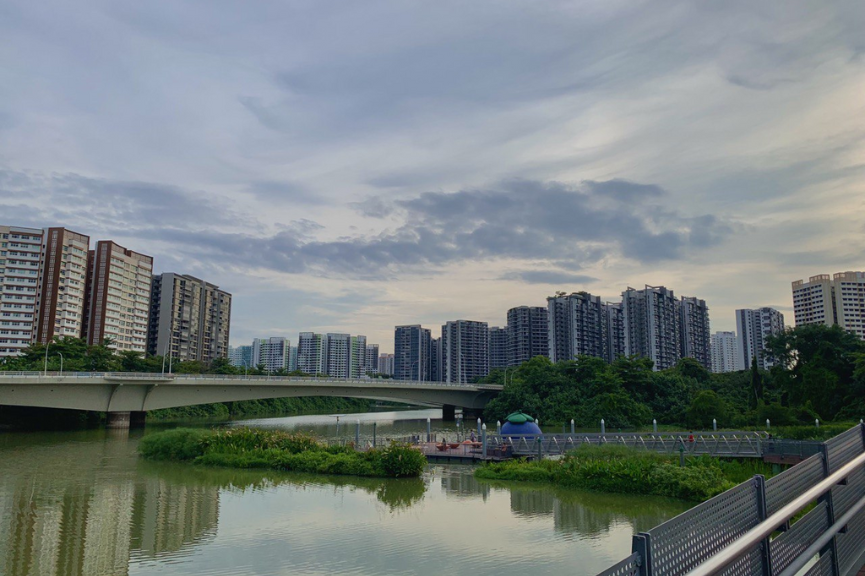 Starting off at a nearby Park Connector Network (PCN), I began cycling on the Central Urban Loop, a designated pathway for cyclists that covered the Ang Mo Kio neighbourhood.
As my brother and I took in the sights and sounds of the greenery we rode through, we came across many interesting creatures. From dragonflies to Komodo Dragons, it was truly an animal galore.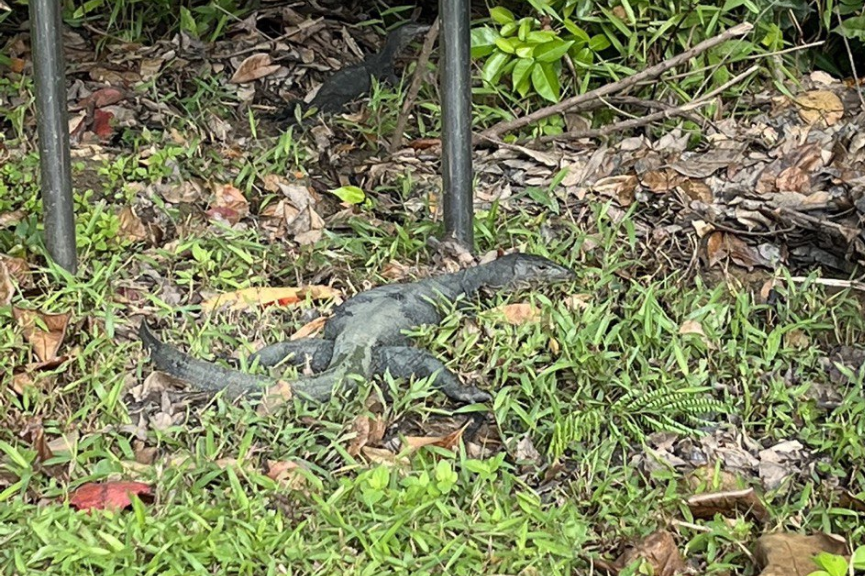 After an hour of cycling, I experienced tightness in my calves and shortness of breath. I could feel myself losing stamina, and it did not take long for me to feel tired. But instead of giving up, I pushed through the pain, and we eventually reached our destination.
My brother encouraged me to go further because we covered just over eight kilometres, but I pleaded with him not to go any further. At that point, I was just happy to reach our destination alive and well. To reward myself, I got a healthy mango smoothie from Boost. After gulping down the drink, we headed another eight long kilometres back home.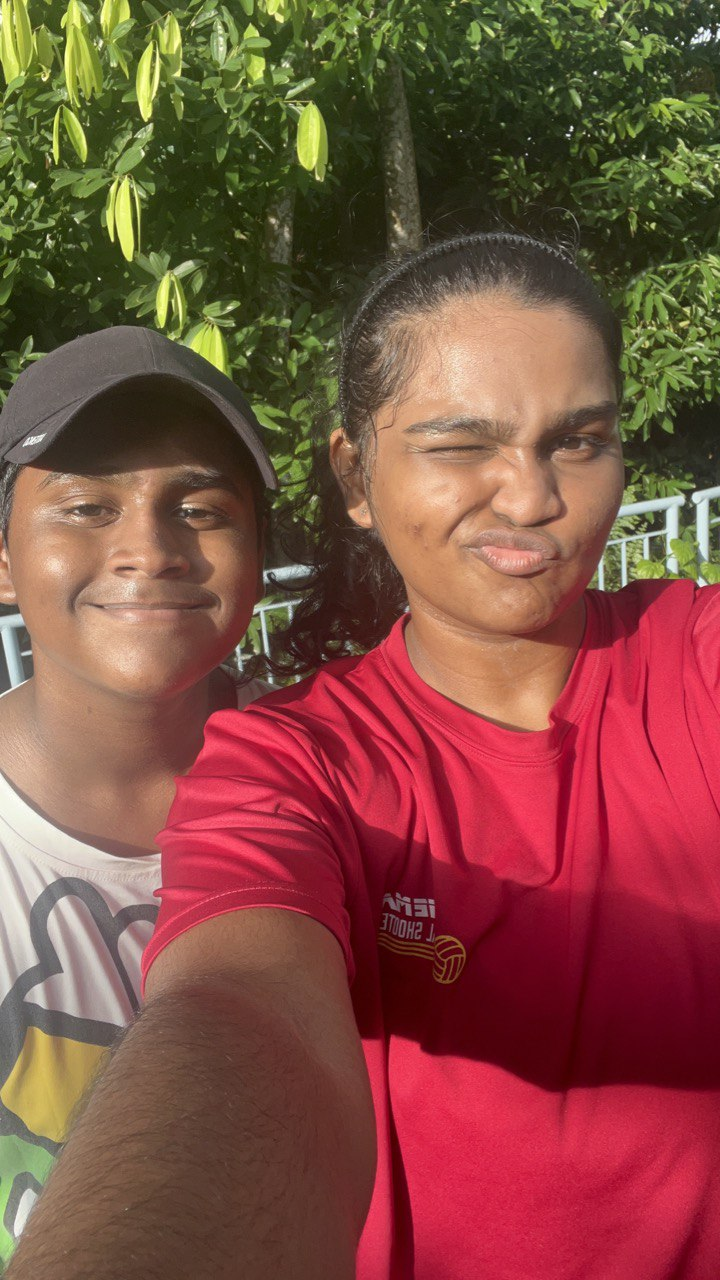 With sweat trickling down every inch of my body, each paddle was harder than the last. Parts that I didn't even know could hurt, hurt; and the experience was like no other. Eventually, I reached home and collapsed on the floor.
As I lay there on my sore body, I felt an odd sense of accomplishment rising within me. The journey was about one and a half hours long, and I managed to brave through all 16 kilometres of it. It was then thst I knew that I had it in me. 
Over the next few weeks, I cycled alone. It was tough not having my brother by my side to cheer me on, but being alone unlocked another level of tenacity within me. I was determined to keep at it for my own good. 
As each day passed, things got easier. The aches stopped and the distance I cycled became further. I pushed myself to go a little more every day. After a week or so, I was able to reach 30 kilometres, where I cycled to Coney Island and back.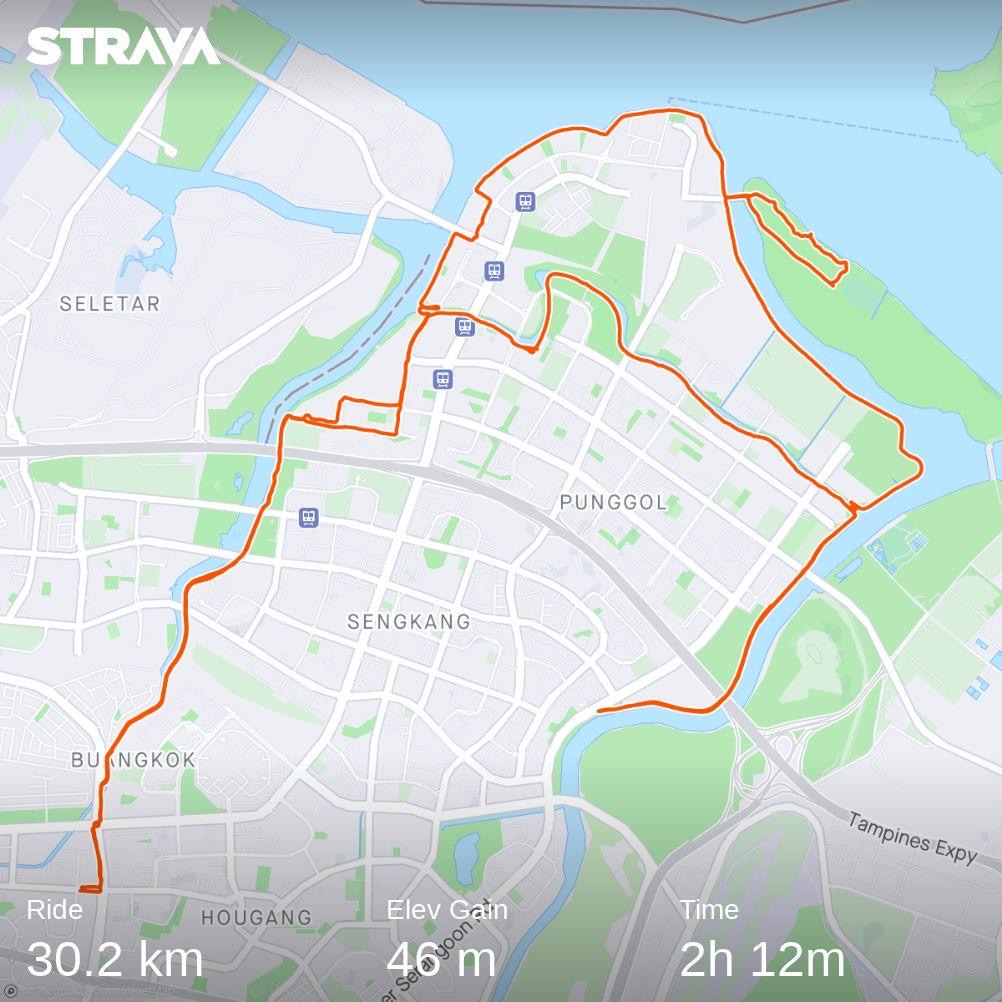 NO LONGER JUST ABOUT LOSING WEIGHT
After discovering my love for cycling, it no longer felt like a burden. The time I spent cycling allowed me to be alone with my thoughts. My goal of simply losing weight turned into a journey to be both physically and mentally healthy. I started eating healthier, and I noticed a physical change in myself.
I now know that if I enjoy something and I want it enough, anything is possible. More importantly, I was happy because I knew I was doing something to improve myself.
Although I have yet to achieve my goal, I know I have done the groundwork. Every time I find it tough to cycle, I tell myself "It's just two hours, and I will be happy for a lifetime."
To anyone struggling to find the motivation to do anything, my advice would be to think about the happiness you feel after accomplishing your task. Would you rather live with the guilt of not doing it or the feeling of knowing that you achieved your goal?
With a little faith and determination, never forget that you are strong enough to do anything you set your mind to.