Often, students when asked how Republic Polytechnic (RP) has contributed to their growth and character, tend to highlight a newfound determination and resilience. But Maximillian Tan would go one step further and say "acceptance".
His name might ring a bell for those who followed the Paralympic Games in Tokyo about two years ago in the Para-Equestrian event. He also competed in the London 2012, Rio 2016 Games.
He is definitely no stranger to RP, which he calls home.
The 34-year-old graduated from RP in 2009 with a Diploma in Technology and Arts Management, and in 2018, with a Specialist Diploma in Communication Strategy in Social Media.
Diagnosed with cerebral palsy, a group of disorders that affects a person's ability to move and maintain balance and posture, Maximillian did initially find it hard to move around the campus as back then there were not many handicap-friendly facilities.
STARTING CONVERSATIONS
He recalled that during one of his classes, his lecturer Effendy challenged the class to think and consider how they can be more inclusive to people with special needs.
"The class started conversations of inclusion and diversity which became integrated into all our discussions and projects," he said. These discussions eventually led to actions that were implemented by the school to create a more inclusive environment for the handicapped.
"My lecturers Anthony Goh, Effendy and Serene D'Cotta; They were always there and available with a keen listening ear and a guiding hand," he said.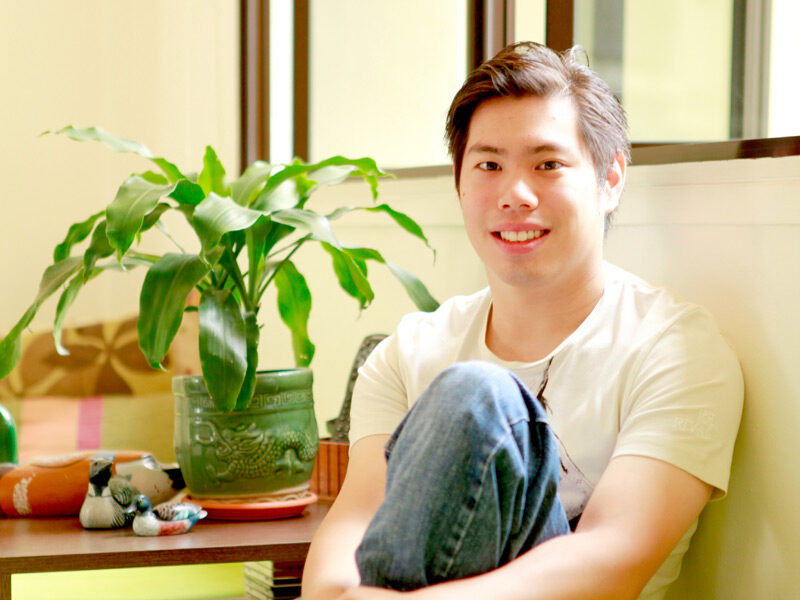 During his time in RP, he was already a paralympic athlete and had to find time to juggle training and studies, especially since he only trained in Germany.
He said: "I wondered on hindsight how I juggled between school and training. It wasn't easy considering the many stakeholders involved. I think that my careful and meticulous planning made me achieve what seemed improbable."
Maximillian thanked the school for teaching him that there were many different pathways towards a goal, and he learnt to be more open-minded.
"It takes a village…It is not possible for me to single out any one particular person at RP for mention as I strongly feel that almost everyone, including the security guard to the canteen 'Ah-Sor' are all deserving of thanks from me," Maximillian added.
Throughout his time in RP, he made many lifelong friends, and had many opportunities to explore. He recalled one of his highlights while studying in RP was being selected for a school trip to Melbourne, Australia, despite his mobility challenges.
Through the many opportunities he was presented with, including a conducive environment, Maximillian grew to trust his instincts and built up his confidence while at RP.
He said he was thankful for the enthusiasm, optimism and belief from the staff in RP.
"I have learnt that it is okay to dare to be different," he added.