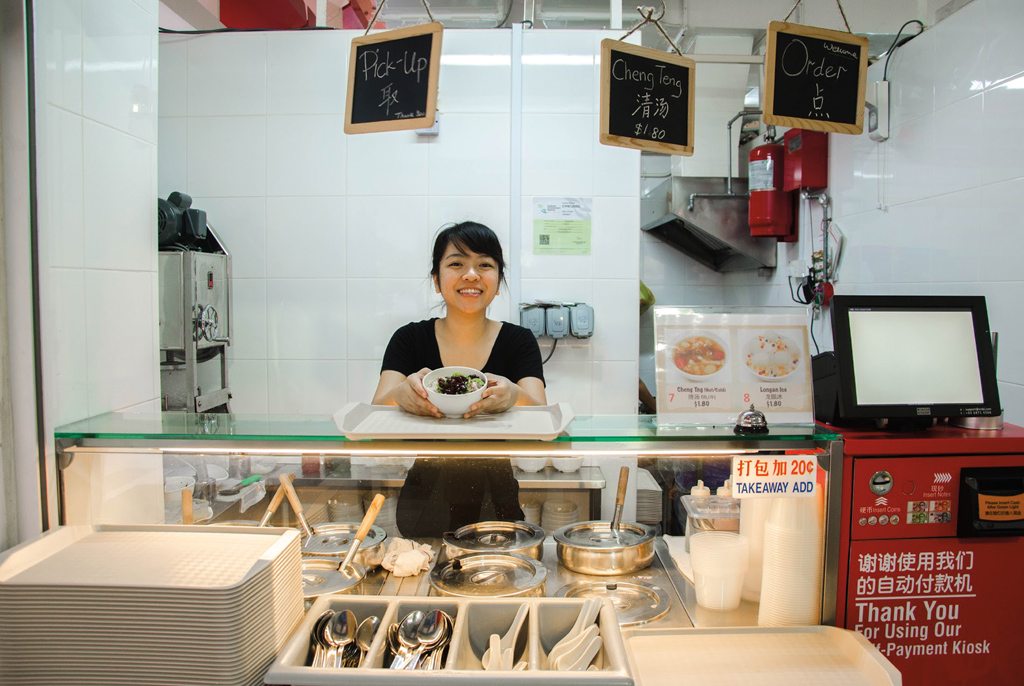 Ask most young entrepreneurs where they will like to start their food and beverage businesses and the reply you will likely get is in an air-conditioned environment, like a café.
Ms Aericurl Chng, 23, is an exception. She chose to start her own business at a hawker centre last year when she opened a desserts stall at Ci Yuan hawker centre.
"I thought about what if one day all the hawkers retire, then what's next for us? Maybe Singapore will have no more hawkers," said Ms Chng, quit her job as a clinic assistant after two months when she learnt about the Entrepreneurship Programme run by Fei Siong Food Management. The company manages Ci Yuan hawker centre in Hougang.
The entrepreneurship journey has been tough. "When I first stepped in last year, it was when I had my first white hair," said Ms Chng, who graduated from RP last year with a Diploma in Pharmaceutical Sciences. "It was really tedious because I started work about 7 a.m. in the morning, and I ended about 1 in the morning."
Trouble was brewing right from the start. The day before the stall's grand opening, Ms Chng's supplier withdrew from an earlier deal they had agreed on. "We went to find (other) suppliers and went to NTUC to grab all the items we needed to produce the product itself," she said.
Ms Chng, however, does not regret her decision to open a stall selling local deserts like ice kachang, chendol and tau suan. By pricing many of her desserts at just over a dollar each, Ms Chng hopes she could help her customers too. "If daily meals can be settled at an affordable price and more economic range, it really helps (with) expenses," she said.
While some felt that being a hawker will be tough for a diploma holder, Ms Chng said her education in western medicine and food science has helped. She pointed out that drinking green bean soup will help if you are having a fever as the food is known to have "a cooling effect" on the body.
As a new batch of students graduate this year, Ms Chng had this piece of advice. "Overall, you need to know what you want in life. At least then you can have a goal to move towards, instead of not knowing what to do next," she said.