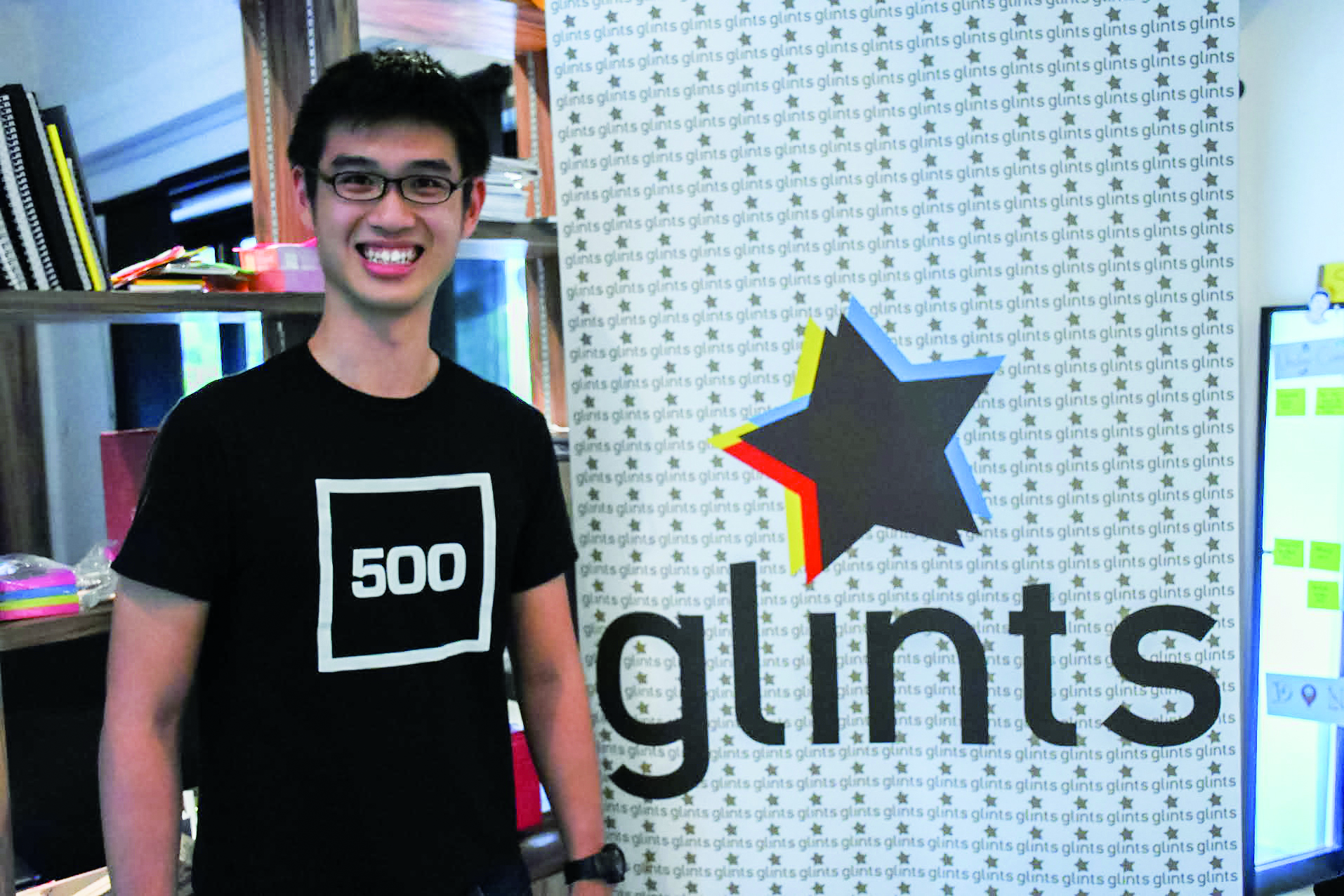 Entrepreneur Looi Qin En chose a path many would think twice about. Earlier this year, he put his studies at the prestigious Stanford University in the United States on hold so that he could start talent recruitment and matching portal Glints with two friends.
"It was a tough decision to make but I'd rather choose the path that I'd be less regretful about," said the 22-year-old.
What started out as a business idea with just 38 users on a Google spreadsheet has since evolved into a full-fledged portal with more than 7,000 active students and over 2,500 firms listed. Last year, Glints received $475,000 of seed money from venture capitalists to grow the start-up.
Glints, which has two branch offices in Indonesia, aims to help young people seek out skills required in different careers and to match them with jobs, internships and courses.
Mr Looi said Glints was started after he and two friends – Mr Oswald Yeo and Mr Seah Ying Cong – noticed unemployed educated youths not have a proper platform to help them source for an ideal career and job.
"Most of the time, we know what we don't want but we don't know what we want," said Mr Looi. "So as a result, we tend to go to the traditional paths of success."
Mr Looi took a less trodden path, despite his academic achievements. He scored nine A1s for his O levels and earned eight distinctions at the A Levels. In 2012, Mr Looi was awarded a scholarship from the Economic Development Board. While pursuing a Computer Science degree at Stanford, he started an online business selling t-shirts. The business failed, but Mr Looi caught the entrepreneur bug.
When he decided to take a leave of absence from Stanford to start Glints, Mr Looi said his parents were naturally apprehensive. "Our parents would naturally want what's safest for us," said Mr Looi, who has an older brother studying at the Singapore Management University.
As Glint's chief operations officer, Mr Looi works 12 hours a day, five days a week. His responsibilities include sales, operations, product, accounts and even human resources. "I do everything in between," he said.
But his colleagues praised Mr Looi's leadership "When it comes to work, he's focused and firm," said Ms Clare Chai, 29, Glint's Client Success Manager. "He's a very good team lead who's always there for you for both work and non-related issues. Needless to say, it's always fun to be working with him."
Mr Looi has his sights set on leading a big organisation in the future. For now, he advised budding entrepreneurs to start small and progressively develop the business. "Entrepreneurs are not risk takers, they are risk mitigators," he said.