During these trying times, Singaporeans are probably feeling as caged up as the animals in the zoo. Just as we try to make the most of our confined spaces and circumstances, the zookeepers are also looking for creative new ways to improve the animals' habitats.

The pandemic has struck us all. In Singapore itself, with cases on the rise, staying at home is key and we are definitely not the only ones feeling caged. Having been caged up and confined to a small space their whole lives, the closure of the zoo to the public had in fact given some animals a taste of freedom. CNA reported that "While everyone is staying home amid the "circuit breaker" measures, the ring-tailed coatimundis at the Singapore Zoo are getting a chance to explore the park freely."

Like Yin and Yang, there is good in the bad. Along with the lack of freedom for some, comes more freedom for others like our friends at the zoo, the air quality has also improved, and nature blossomed as evident in more butterflies fluttering about.
Our Own Zootopia
The zoo has been around for 46 years and it comes as no surprise that some of the animals are just as old. As our zoo is also a breeding ground for animals held in captivity, that means that most of the animals stay in their locked-up 'homes' for their entire lifetime. As much as we feel sad and would wish freedom for these animals, how else can visitors learn more about and encounter the animals? The zoo is after all one of Singapore's most popular tourist attractions.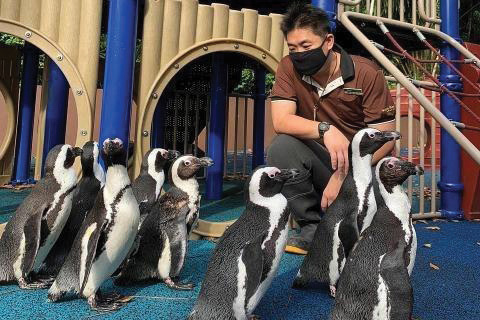 Despite the concerns, like our brave front-liners, our zookeepers are also doing a good job of ensuring our friends are safe and sound, even enjoying themselves. "About 120 personnel, including those from the animal care and veterinary teams, are rostered daily to look after a total of 15,000 animals across the four parks", according to an article in The Straits Times:

It's Not All Work And No Play
A lot of precautionary measures have been taken to ensure the safety of our friends at the zoo. The staff are keeping a close watch of their health, checking for any odd symptoms which could be identified as early signals of COVID-19. They also ensure that their dietary and medical needs are met, as well as making sure that they get their much-needed rest.

The staff are also keeping busy with providing enrichment to our animals; bringing them out to 'brush up' on their training for future shows once our situation eases, as well as exploring new activities for the animals.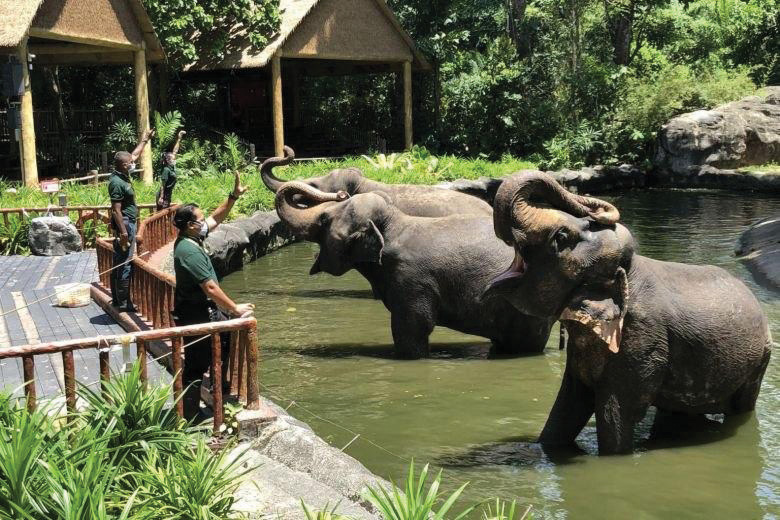 While our economy is suffering because of the Covid-19 pandemic, our friends at the zoo are certainly having the time of their lives. It is indeed a pleasant sight to behold to see the penguins and coatis roaming freely about the empty park, 'visiting' other friends.