Enola Holmes' fight for feminism is more than elementary

by
|November 6, 2020 -- Updated 17:34
Print
By Silvia Chew Zi Wei
Forget Sherlock Holmes – it's time you meet his equally smart and fearless sister, Enola Holmes.
Enola Holmes, released by Netflix in late September 2020, shines the spotlight on the world-famous detective's lesser-known sister, with the movie adapting Nancy Springer's young adult novel An Enola Holmes Mystery: The Case of the Missing Marquess.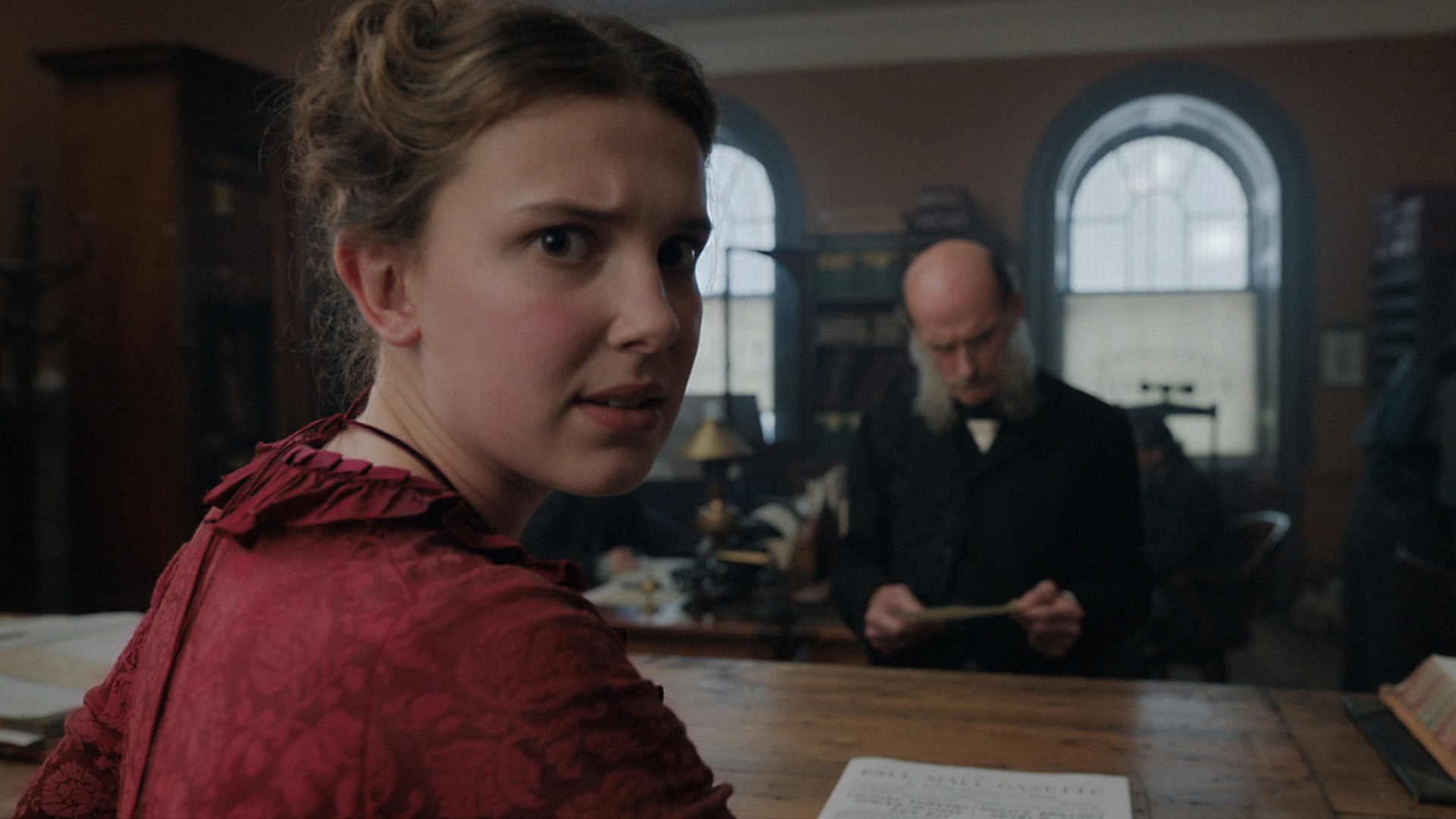 The show starts with Enola Holmes, played by actress Millie Bobby Brown from Stranger Things, breaking the fourth wall. She introduces her character to viewers by explaining that her name, given to her by her mother Eudoria Holmes (Helena Bonham Carter), when re-arranged, spells out 'alone'.

The plot follows her journey after Eudoria's disappearance on Enola's 16th birthday, leaving her with her brothers, Sherlock (Henry Cavill) and Mycroft Holmes (Sam Claflin). Along the way to find her mother, she rebels against her brothers by running away from them and meets a young runaway lord, Viscount Tewkesbury (Louis Partridge), whom she helps.
Enola Holmes fights – literally and symbolically
Viewers might be delighted to know that despite the show coming across as a mystery-fuelled thriller, Enola herself partakes in several action-packed scenes – which I considered to be the best parts of the film. After all, viewers learn early during the introduction that she was trained by Eudoria in the martial arts of jiujitsu.

The movie explores feminism in the form of the suffragette movement in 19th century London, as the plot mysteriously reveals several key clues about Eudoria's disappearance being tied to it. We not only see Enola defy the gender roles of the time – but she also uses it to her advantage, going from refusing to dress like a lady to using the same tactics to blend in while solving mysteries.

I loved how this movie gave Enola the spotlight she deserved, portraying her as an insanely quick-witted, strong, and intelligent character. Many will know more about Sherlock, but this movie sees Enola holding a candle to her brother, breaking the stereotypes of female characters often being overshadowed by their male counterparts.

Fans of the original Sherlock Holmes might, however, be disappointed. The movie does not highlight much about the world-famous detective himself, and neither does his trusty sidekick Watson make an appearance. Furthermore, those who associate Henry Cavill with his role as Superman may not find that his performance rivals that of Benedict Cumberbatch or Robert Downey Jr.

Personally, the movie could have done more on expanding the supporting characters in the film, such as jiujitsu instructor Edith Grayston (played by Susan Wakoma). The movie's ending left quite an anticipation for a sequel, which I personally look forward to watching in the hopes that it will focus more on the interesting side characters.

Overall, seeing Enola fight in her badassery while piecing clues together makes the movie satisfactory to watch as the viewer sees the questions being answered one by one – will Enola find her mother? Will she live the life she wants? Will she outsmart her brothers? The film delivers a powerful message about people in power being apathetic about the privilege they have.

Rating: 4/5

623 views