Far From the Madding Crowd

by
|September 9, 2020 -- Updated 19:26
Print
Woodlands Waterfront Park, an idyllic hideaway and a place you can steal a moment of peace
Calming Seascape
Woodlands Waterfront is a 11-hectares wide park that is home to a playground, fishing jetty and well-connected cycling path. A popular destination for visitors to gather at this 1.5km promenade to watch the sunset.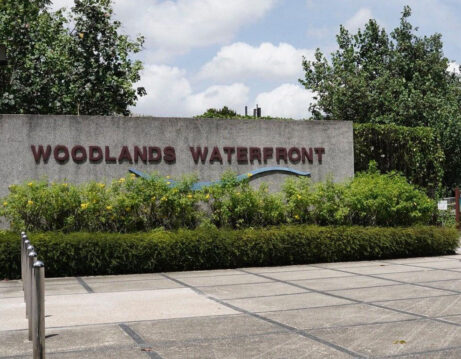 No Fishy Business
Parts of the waterfront starting from the front of the coastal path towards the jetty are opened to the public for fishing. It is said that many types of species including barramundi, marine catfish, rays, mangrove jacks can be found in the area. The recommended time for fishing is during high tide, when the water level is low.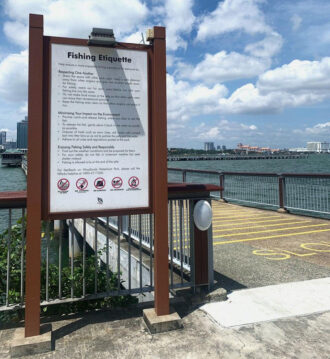 You Never Walk Alone
People from all walks of life, young and old, enjoying a breezy stroll on the boardwalk.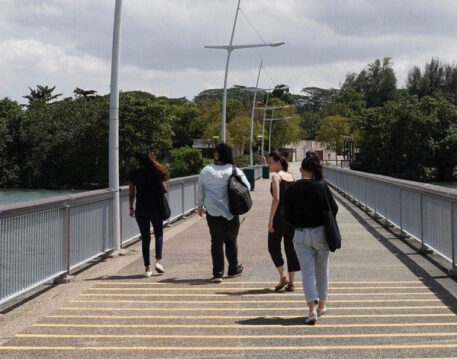 Dine By the Sea
Situated at a jetty on the Straits of Johor, this Rasa Istimewa outlet opened in 2012. It is one of three outlets in Singapore. Indulge in its spread of seafood delights while enjoying the panoramic view of both the coastal park and the Straits of Johor shore and skylines.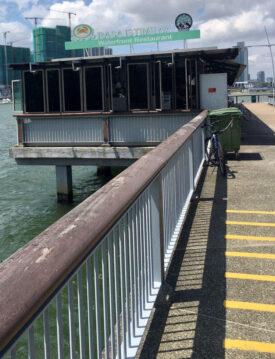 Service Round The Clock
Working nonstop to serve customers in the shop and ordering takeouts, the staff of Rasa Istimewa are a kind and hardworking group that delivers delectable food and drinks.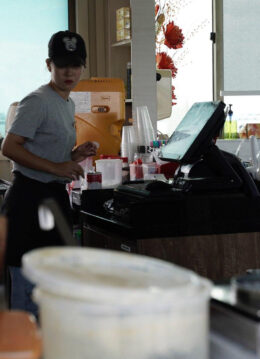 Every Blooming Thing
Home to many types of flora and fauna endemic to this region, the Woodlands Waterfront is the place to stop and smell the roses.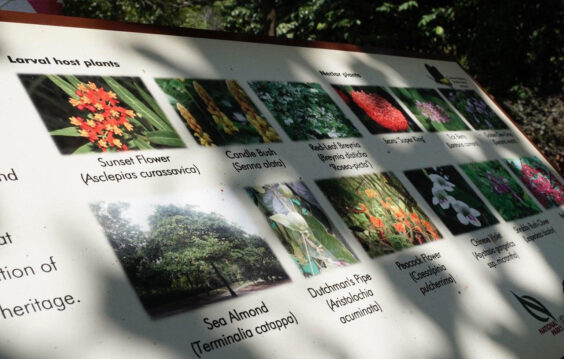 Green Spot
Woodlands Waterfront is family-friendly park with large green areas perfect for picnics. The large open playground with a giant net based structure is also a great place for both young and old to traverse in.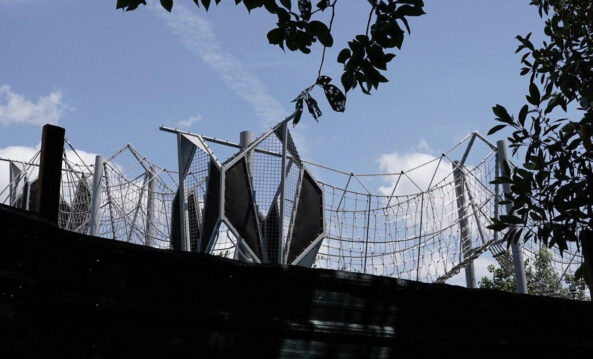 This photo essay was written as part of a curriculum assignment. All photos were taken before the Circuit Breaker period.
285 views