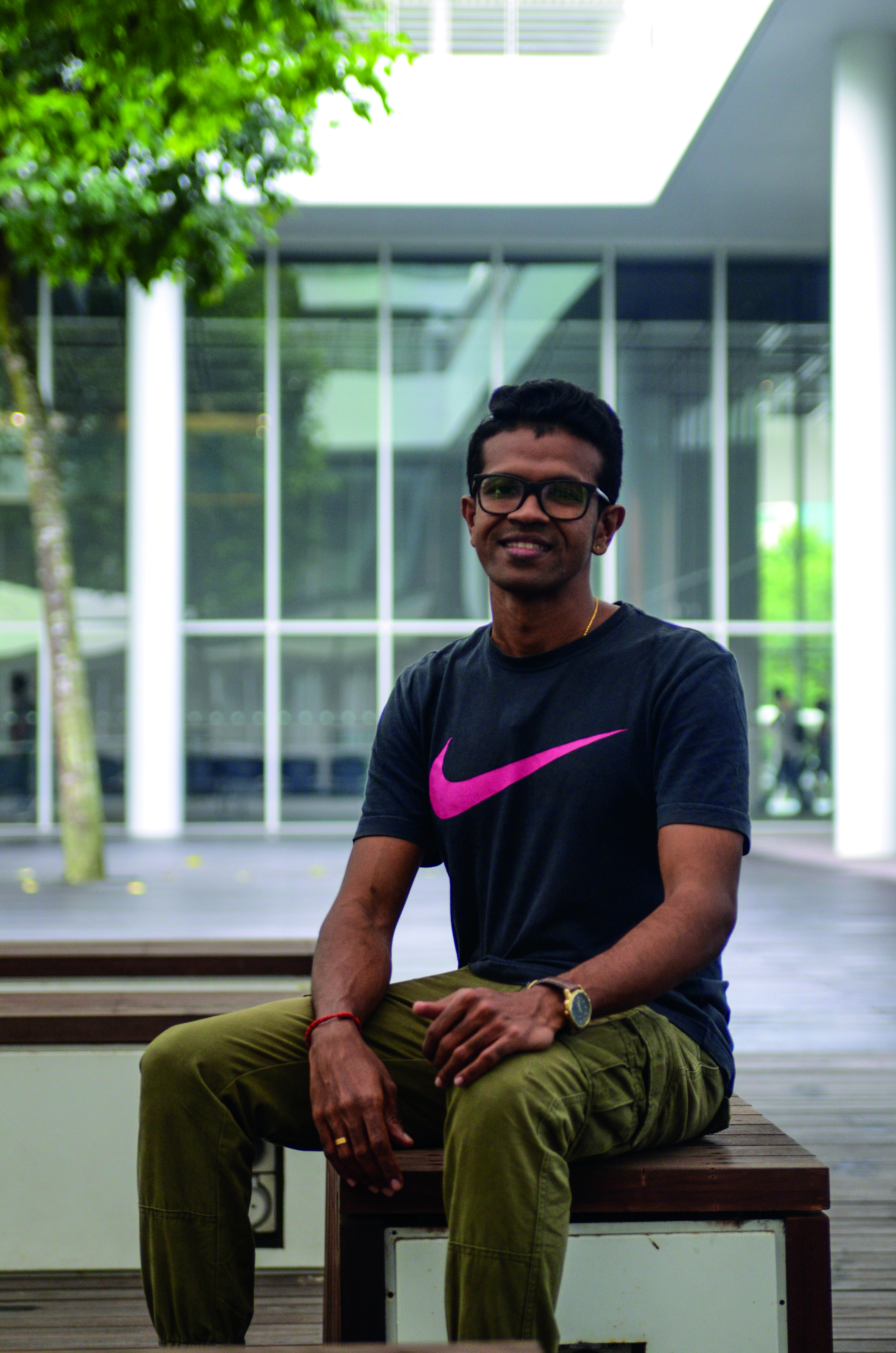 Growing up, Republic Polytechnic (RP) student Kumara Karthik Archunan went through a rebellious phase.
Recalling his days in Henderson Secondary School and the Institute of Technical Education (ITE), the second-year Health Management and Promotion student said he would cut classes frequently, hang out near coffee shops with friends and get involved in gang-related activities. He was taken to the police station once after a gang fight but thankfully, was let off after a stern warning.
But this didn't set him on the straight and narrow. Losing interest in his precision engineering course in ITE, he dropped out in 2006 after a year of studies. He was 20.
"I had no interest in what I was studying and found it hard to fit into the crowd," explained the now 30-year-old.
After leaving ITE, Kumara took up jobs ranging from a goods delivery man to a clinic assistant and car washer.
"When I was doing those jobs, I just worked and didn't bother to think of my future," said Kumara. He admits that his monthly salary of about $1,200 then was just enough to pay for his expenses with little left to save.
Things took a change in 2013, when an uncle died of heart disease, aged 62.
"He was the third family member to go with heart disease. I felt sad because he could have enjoyed life longer had he been healthy," said Kumara. His uncle's death also made him discover a subject he was keen at.
"I suddenly started thinking about how one can attend to people with chronic illnesses. That was when I came to the realisation that I wanted to help people keep fit and healthy," he said.
"I realised I needed knowledge and the only way was to study," added Kumara.
He had one cheerleader at home: his sister, Miss Abirami Archunan, who is a teacher at CHIJ Kellock Primary School who told him to focus on the things he liked and did best, not on his weaknesses.
In 2013, armed with a goal and his sister's words of encouragement in mind, Kumara enrolled in ITE College West at the age of 27 to study fitness training.He admits that he found it hard initially to fit in with his course mates who were 10 years younger than him.
"However, after a while, I told myself I had to learn to accept and interact with them. I picked up the courage and tried to blend in. Things went well eventually," said Kumara.
After graduating, it was again his sister who encouraged him to enrol in RP to further his studies in 2015.
"My sister was an ex-RP student and said RP promotes problem solving skills amongst students. RP was an opportunity to learn and bring the relevant knowledge to help deal with health problems in my family and others," said Kumara.
An advocate of healthy living who does cardio workouts three to four times a week, Kumara currently co-leads the Change towards Healthy Lifestyle Activity and Motivational Programme (CHAMP) – a project to help fellow students lead a healthy lifestyle through exercise and healthy eating.
His efforts have won the praise of his mentor Miss Low Pei Pei, a lecturer at the School of Sports, Health and Leisure.
"Kumara is a hardworking and committed student who is passionate in promoting healthy lifestyle to the public. He is also very well-liked by his peers and lecturers as he is humble and helpful," said Miss Low.
Kumara nevertheless admits that life now has its challenges, as he has to juggle between school and work commitments daily. He works as a cleaner at a private commerce company from 6 p.m. to midnight on weekdays and on weekends, he is a crew member at an events company and his working hours vary.
"I cannot rely on my family to pay for my expenses, so I have to work and this is sometimes tough. I have to be quite focused and get my school work done. I guess if you have a goal, you will naturally find the drive to push yourself,'' he said.
He has his eyes set on going to university if he can, so he can work with patients as a medical social worker. "In my youth, I was really quite aimless and that's because I didn't have a meaning in life, something to work towards. That's the biggest difference now.''
Learning never stops:
Kumara Karthik Archunan is one of many adult learners in Singapore working towards a diploma for self-upgrading. The polytechnics in Singapore are a channel for one to pursue higher education and upgrade skills, with the variety of courses available as well as departments specialising in lifelong learning like the Academy for Continuing Education @ RP. The SkillsFuture movement allows students, workers and employers of all ages to find a variety of resources to attain mastery of knowledge and skills.