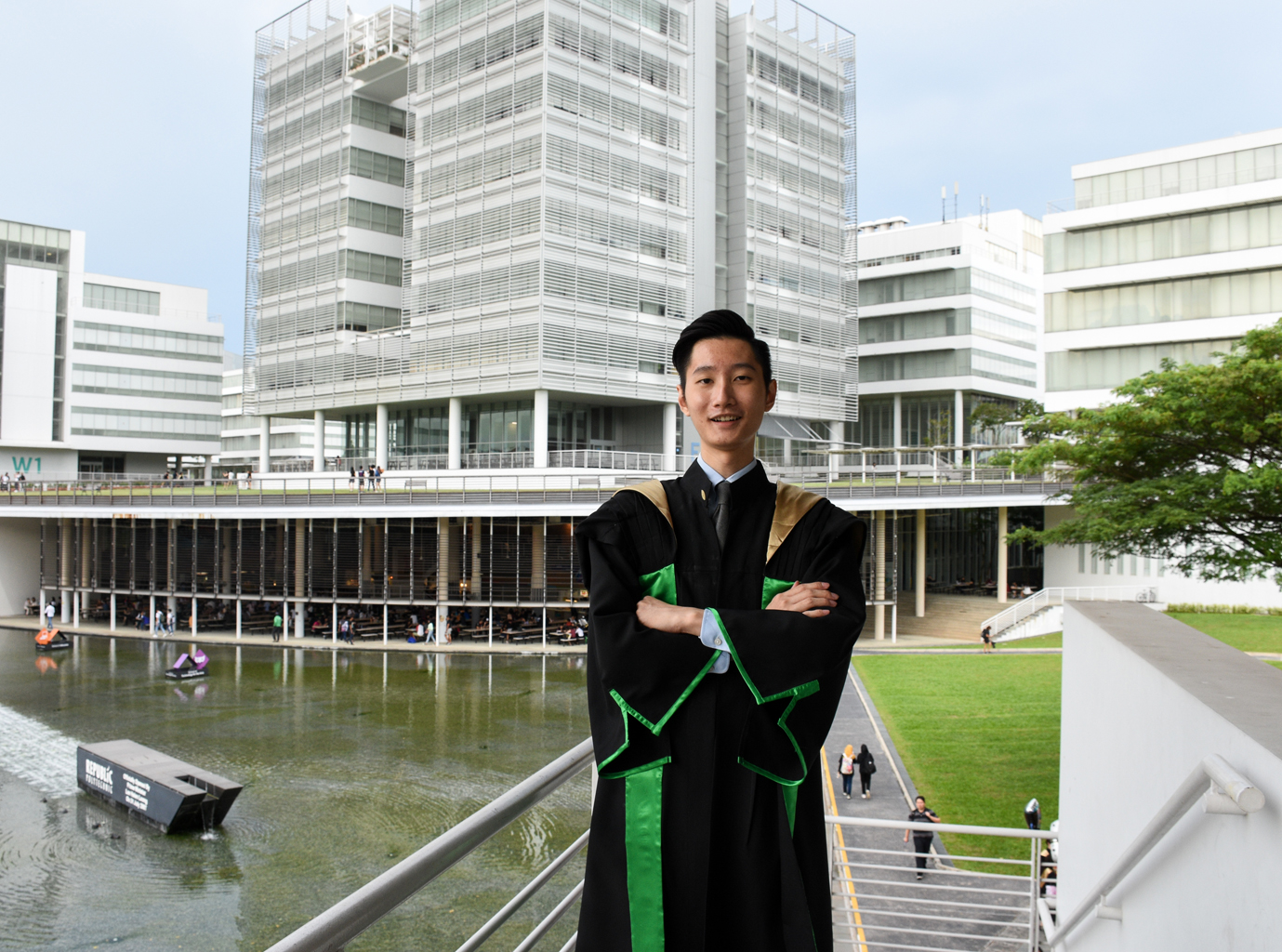 Just by looking at Jacob Toh's long list of achievements as he graduated no one would guess this was a student with a pretty poor record in secondary school. Something the Diploma in Customer Relationship and Service Management student willingly talks about. Jacob, 23, was picked as this year's Valedictorian for SOH and graduated with a GPA of 3.96 and was inducted into the Directors Roll of Honors for two consecutive semesters in RP.
"After my N levels, my only choice was to enrol in ITE,'' said Jacob, a former student of Geylang Methodist Secondary School. Talking about his secondary school days, he said he used to sneak out of class frequently with his friends. He and his friends would meet during recess to plan their escape and spend the rest of the day in the LAN shop.
"Being posted to RP with my ITE grades that barely met the cut-off point was like the notion of yellow ribbon – rebellious students given a second chance to discover what they can achieve," said Jacob.
He decided that every choice he made while here would have an impact on how his future looked. "I had to choose between working and studying and I knew that to do well, I have no choice but to put in the hard work.
Once he decided, it was this motivation that pushed him. His busy schedule of balancing school and his interest group did not stop Jacob from making time for revision. Sacrificing his rest time and cutting back on sleep, he often burnt the midnight oil to ensure that he maintained his grades.
"My parents were present when I received my award on stage and I knew that they were proud of me,'' he said adding that he is looking forward to working with SingTel after his completes his National Service.