Success often grabs headlines.
But successes rarely come easy. For Oliver Sim Wen hui, 24, the journey to success has been fraught with obstacles. From an introverted but rebellious teenager in secondary school to a five-time director's list recipient in polytechnic, Oliver has come a long way.
On 5 May, Oliver added another feather to his cap as he received the Board of Governors Award – Most Outstanding Graduate of the Year for topping his cohort in the Diploma in Consumer Behaviour and Research (DCBR) in Republic Polytechnic (RP).
His is a story that show that one can accomplish great things if he sets his mind to it.
EARLY YEARS
Growing up in a single-parent family, Oliver said his mother raised him and his sister with an iron fist. "She used to discipline me whenever I got anything lower than an A grade," recalled Oliver, on the high expectations his mother had on his academic studies.
Unfortunately, her strict parenting backfired. Instead of driving him to work harder, Oliver began to skip classes in secondary school. And on days that he attended school, he would be dozing off during lessons. This continued right up to the the N-level examinations.
Needless to say, Oliver failed badly, so badly that he had limited options at the Institute of Technical Education. He reluctantly enrolled in a medical-related engineering course, only to drop out two days later. Engineering was just not his cup of tea.
TURNING POINT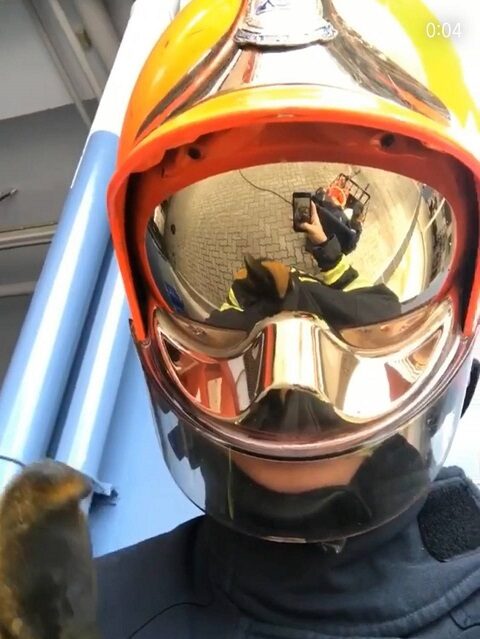 Soon, the enlistment letter came. The environment in National Service in the Singapore Civil Defence Force (SCDF) was quite challenging due to the strict regimentation and rules were hard to endure.
While taking on the role as a Public Education instructor in the SCDF, he saw how important paper qualifications are. Without a diploma, one would not even be considered to become an officer or sergeant.
It dawned on him that his future was bleak. He was directionless. That feeling was the spark that ignited the fire in him for the next few years.
He plucked up the courage to enroll in ITE's General Education programme during his first year as an NSF. The study programme is catered to students who wished to take N/O levels. He would attend night classes at ITE College Central's campus after his shift at Yishun Fire Station.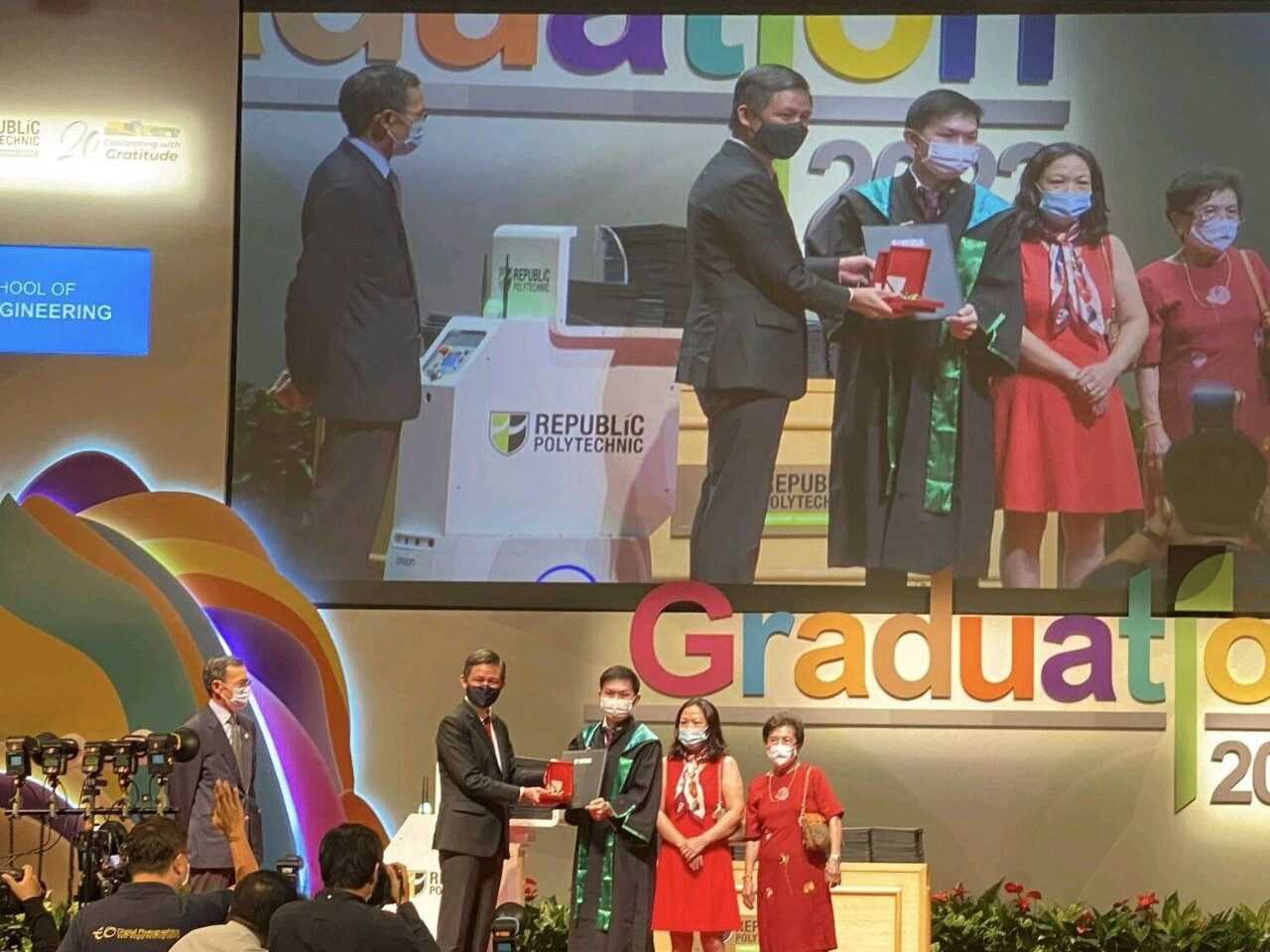 He attained an F9 for his Mathematics during his first O-level attempt. But he persisted and improved to a D7 after the second completion of the programme, just one grade shy of the diploma programme he wanted to apply for.
Nevertheless, he decided to apply to RP's DCBR programme via the Direct Admissions Exercise, a matriculation exercise for students with local or international qualifications who are not eligible to apply for courses under other admissions exercises.
After an interview, he was accepted into the full-time diploma programme.
He recalled: "I was overjoyed, and it made me want to give back to the school (for giving me a second chance)." Little did he know that the acceptance will prove to be the decision that would change his life.
STARTING OVER
The use of colour psychology to evoke emotions in the consumers or the specific design features of a retail store deeply interested him. School no longer felt like a chore, a far cry from his time in secondary school. The transition from the regimented and strict environment in NS to a toned down and relaxed social setting in RP allowed him to thrive.
"In RP, the casual interaction with your lecturers makes you feel as if they are like your friends, there to help you," said Oliver.
Oliver never took his matriculation into RP for granted. He would put up solid efforts in class and looked up the daily grading rubrics to see what can be improved.
Along with the consistent and strong efforts he put in class, he took on many projects, including the MILO Case Competition 2019, SUSS Brand Challenge in 2020 and The Nielsen Company: Project Traverse.
For his internship in his final year, he secured a position as a marketing intern at TPG Telecom, where he worked on increasing TPG's social media presence. He also conducted quantitative research all on his own. He played an integral part in his time in the telecommunications company.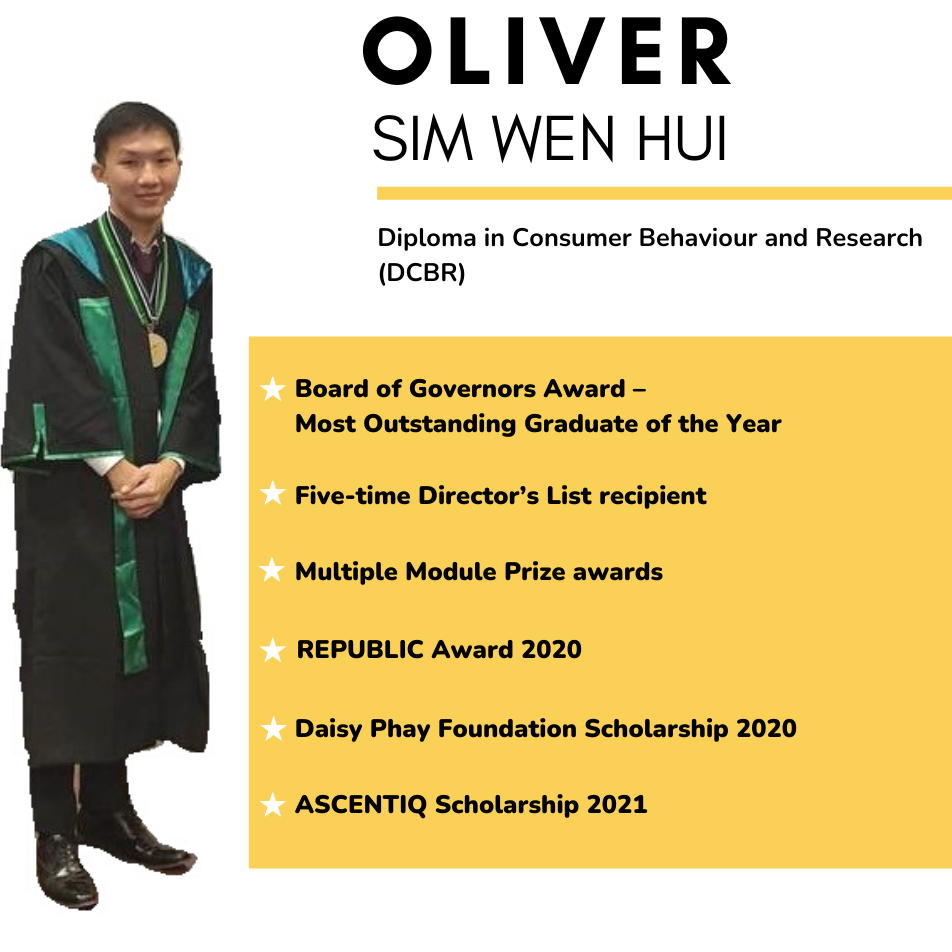 "There are some things you can never learn in school," commented Oliver about his internship experience. His aptitude in school and in the workplace was evident as he converted his internship position to a part-time marketing assistant position after his internship ended in June 2021. 
He credited his performance at work to the Problem-Based Approach pedagogy at RP. He stated that although it may not have directly contributed to the things he does at work, the constant problem-solving in class helped him to rectify issues. Also, the daily presentations made him much more confident in voicing his opinions and ideas.
By that time, it was no surprise that he achieved the Director's Roll of Honour, five times and won multiple Module Prize awards. Also, he was awarded the REPUBLIC Award in recognition for leading several school-wide initiatives.
LOOKING AHEAD
Right from the start, his family had always been his motivation for pushing himself to achieving academic excellence.
He said: "I don't want to burden my mother and at the same time, I want to be a role model for my sister, who is studying in RP as well. And is doing quite well too."
Oliver applied for and received multiple offers from local universities including the National University of Singapore, Nanyang Technological University and Singapore Management University, along with various scholarship offers.
He aspires to specialise in marketing in university and looks to work at a prominent company.
"I want to work in a big company like Google that provides a good working environment for employees. Some other companies even have napping stations. I do not want to work for the sake of it. Also, a conducive environment helps me to be more productive," he shared.