Being a teenager in Singapore in the recent years has gotten a lot more exciting. With social media platforms such as Tik Tok, it is easier than ever to get recommendations on where to eat, what to do and where to go hang out with your friends.
Local influencers on the app have introduced me to some of the best thrift stores and cafe spots in Singapore. However, how many of these places do not place a strain on your wallet? Dining at most trendy cafes cost at least $20 per person and, not including the hangout spot that will set your expenses back by even more.
Hence, I have compiled a short list of hangout spots that will cost you around $10 or less, without short-changing you on a fun experience with your friends.
The Projector @ Golden Mile's Photobooth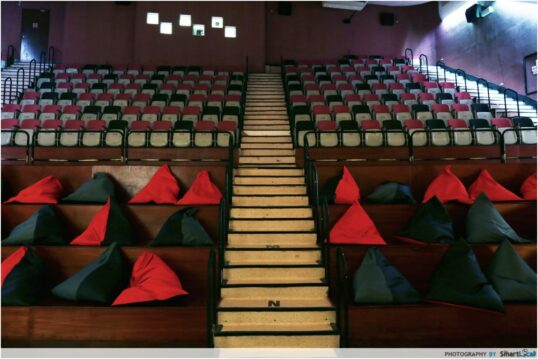 The Projector @ Golden Mile is one of the most iconic indie cinemas in Singapore, giving you a wider variety than just newly released films. Bathed in a low light, the reception is decorated with old movie posters, red sofas, a snack counter with seating, and next to the restroom, a retro photobooth.
It costs just $4 per strip, a small price to pay compared to most photobooths in Singapore that charge upwards of $10. The result is a Black & White set of four photos that just completes the vintage vibe.
While you are there, why not watch a movie as well? Catch the recently-released live action Disney film, The Little Mermaid or the latest establishment in the Marvel series, Spider-Man: Across The Spiderverse.
Cycling with your friends through the Park-Connector Network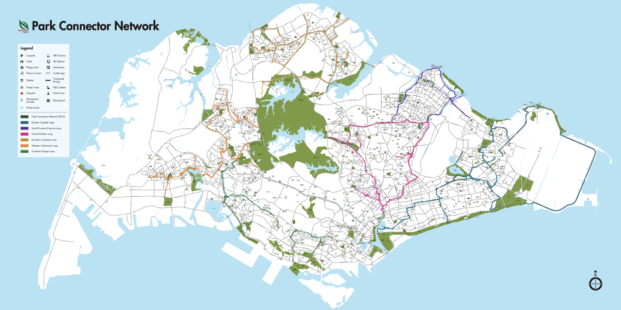 In the long haul of 'hopping', from 'cafe-hopping' to 'mall-hopping', I would say 'park-hopping' is the most underrated of them all. There are a total of five networks currently – The Central Urban Loop, The Eastern Coastal Loop, North Eastern Riverine Loop, Northern Explorer Loop, Western Adventure Loop. Each network spans across several parks in the region. Go on a relaxing solo walk for a breath of fresh air.
You can even go biking with a friend and don't worry if you don't have a bike, you can always rent one from AnyWheel, a bike rental service that has bikes deployed readily near MRTs and parks. The sense of accomplishment you will feel after successfully completing one loop would feel awesome, and it is a great way to get your daily exercise in. So consider making it your plan this holiday to cover the entire Park Connector map with your friends.
National Museum of Singapore Exhibition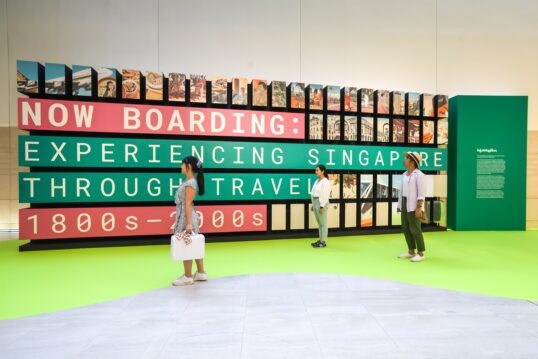 Most museums in Singapore including the National Museum offer a variety of exhibitions all year-round spanning different themes that celebrate Singapore's identity. Ever wanted to view Singapore through the eyes of a traveller? Currently, the National Museum is holding the 'Now Boarding: Experiencing Singapore through Travel, 1800s – 2000s'.
It is a travel-themed exhibition that showcases the evolution of Singapore as a flourishing travel destination. It will be held from from 27th May to 19th November 2023, from 10am to 7pm daily, and is free for all Singaporeans. It features galleries, pop-up rooms and an interactive game that allows you to collect memorabilia as you journey across Singapore's most iconic travel spots.
Thrifting At Woofie Warehouse's Everything's -$10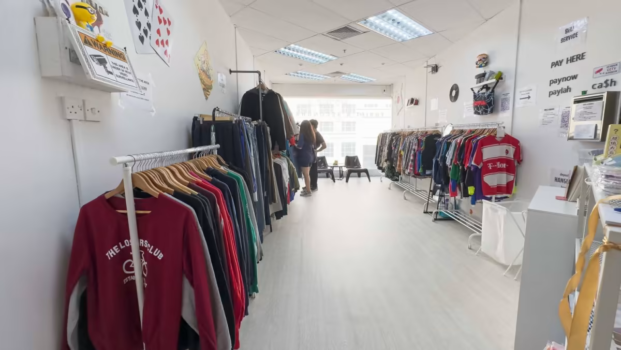 Looking to spice up your wardrobe? Thrift shopping with your friends is all the rage, these days. Amidst clothing retailers like Uniqlo and H&M that offer a more pricier selection, thrift stores are hidden gems where you can score the best deals.
Although many vintage item stores in Singapore dress themselves as 'thrift stores', they offer items at original prices that fail to live up to the purpose of thrift stores – to offer secondhand items at cheap prices.
This is where Woofie's Warehouse, which blew up on apps like Tik Tok and Lemon8, comes in. They offer clothing items including bottoms, jerseys, outerwear, vintage tees and more priced at only $10 each.
Located at the third floor of the Golden Landmark Mall, Woofie Warehouse operates on a self-checkout system that allows you to deposit cash into a donation box-like system or pay through QR codes, which is both one-of-a-kind and efficient. It is open every Friday through Tuesday, 10am to 8pm.
Grocery Store Picnic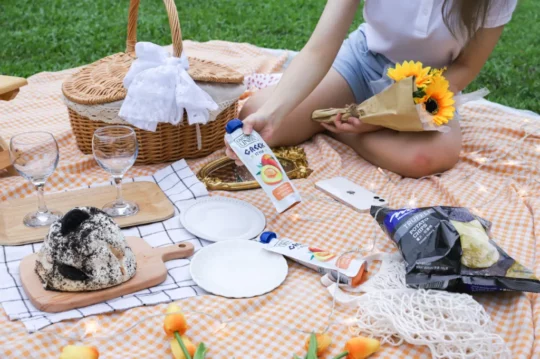 Cafe hopping is overrated – hear me out on this. Most youths love aesthetic Instagrammable cafes, they offer delicious foods, unique pastries and pretty drinks. But let's be real, it is not something most of us can afford to frequent.
Why not try a picnic in the park one day? Head to a grocery store and stock up on chips, fruits, bottled drinks and sandwiches that can easily be assembled. A picnic can also easily accommodate large groups of people and it allows you to have more fun, through playing card games or mayhaps flying a kite.
Consider the following places for a picnic – Marina Barrage, Labrador Park, Bishan-Ang Mo Kio Park or the Singapore Botanic Gardens.