Singapore's home-grown singer-songwriter Joel Tan, better known as 'Gentle Bones' has ditched his boyish tones for the deep melancholic tunes in his latest album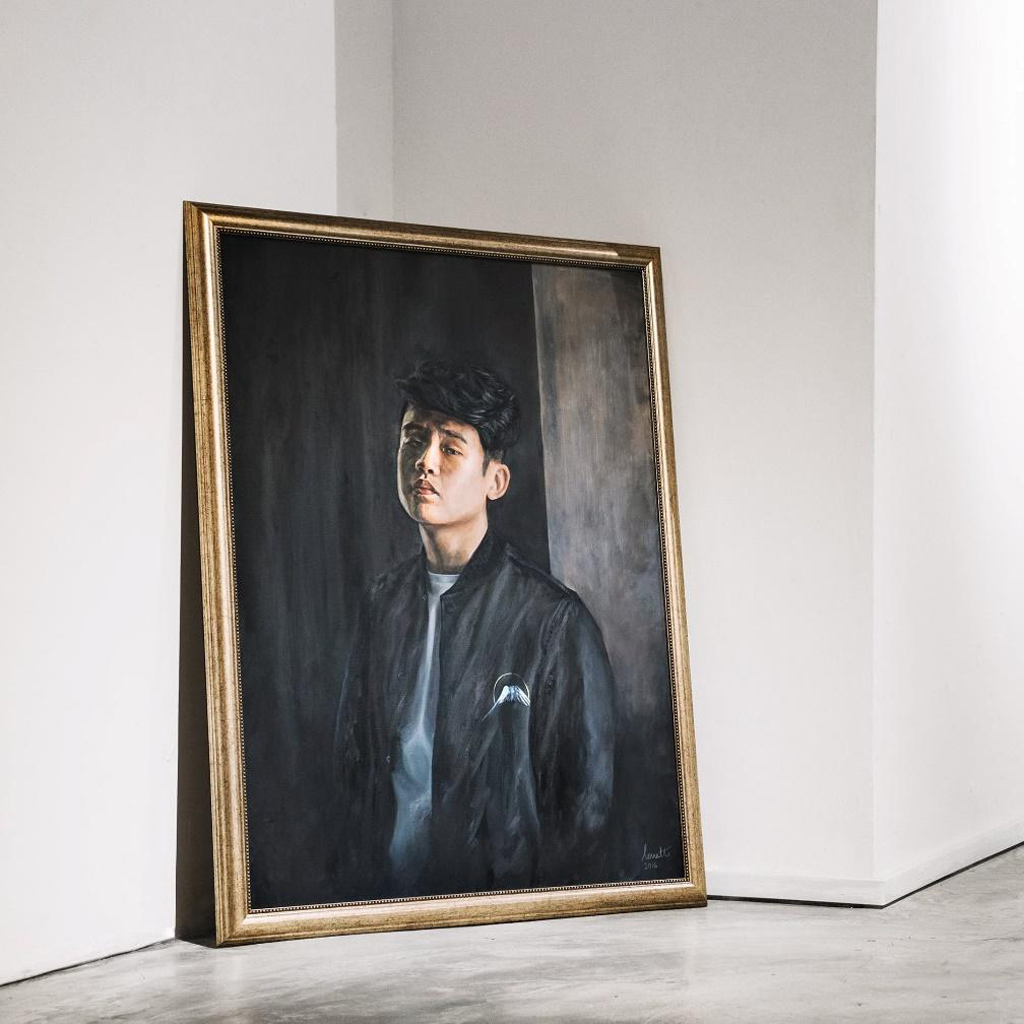 Geniuses & Thieves blends heavier, bass driven electronic beats with home-grown singer-songwriter Joel Tan's soulful singing to deliver a truly enthralling and wistful album. The lyrics deviate from the light-hearted and plainspoken prose to more mature and cryptic musings.
Safe to say that the artiste better known as Gentle Bones has abandoned his boyish tones heard in his first self-titled EP, Gentle Bones, and gone for something more deeply melancholic in this five-track EP released on all digital platforms in June this year.
A bold venture? It's a bet that paid off for Gentle Bones who grabbed the No.1 spot on Singapore iTunes chart on the day the album was released.
Following the release, he held a two-night concert on June 10 and 11 at the Esplanade Concert Hall which was sold out. There, he performed songs from the latest album as well as his smash-hit EP, Gentle Bones. Given this warm reception, it is easy to see why Gentle Bones became the first Singaporean artiste to be signed under the Universal Music Singapore label.
Produced by Singapore's songwriter-producer, FlightSch and violinist Josh Wei, the title track from his latest EP captivates with its compelling airy electronic hooks paired to esoteric lyrics that lend itself more for the slow swaying of a blue-hued bar than the kind of bright, acoustic tunes fans might be used to in his first EP.
Some people had pointed out Gentle Bones' obvious "cut-and-paste" job from the song Wildflowers by Made in Heights. But, a representative from Universal Music Singapore later explained that Gentle Bones had worked with Sabzi from Made in Heights to sample a portion of his instrumental track Goblin Sigh in Geniuses & Thieves.
Besides that track, Gentle Bones had also worked with Yves Rothman on Run Tell Daddy, a sorrowful piece coupled with an intoxicatingly suave rhythm to match the deep melancholy that runs through the album.
Another track, Liar, will resonate with those who have experienced being in a dishonest relationship. The vocal-driven track that features Linying exposes the raw and fragile emotions of the duet.
In conclusion, Geniuses & Thieves is a dark and honest EP that is a bold step towards the right direction for Gentle Bones. Joel's singing is heartfelt, and it shows more than his stoic features permit. Aside from symbolizing his personal growth as an artist, the album is a testament to the fact that Singaporeans can produce music worthy of being on the same pedestal as international acts, with many comments hinting disbelief that the songs were produced on home ground.
Verdict: 4/5
Geniuses & Thieves is available on iTunes & Spotify.
The EP costs S$6.40 or S$1.28 per track on iTunes
Enjoy Geniuses and Thieves: