Are you and your friends tired of the same few activities that you have been doing in Singapore during the weekends? The picnics, karaoke, or museum visits make you hungry for more exciting activities that will make your heart race.
Well, how about a change of scenery, and try something new by having a splash-tastic time at Wild Wild Wet (WWW), one of the biggest water parks in Singapore?
The water park has 16 water rides available for you and your friends to try out. You can even compete among yourselves to see how many rides you can take in a day.
Every thrill seeker's dream ride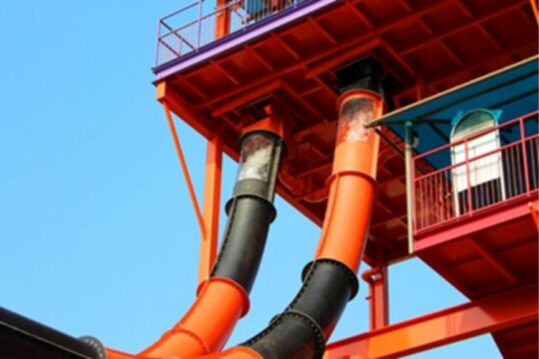 With many rides available at WWW, one thrilling ride that is a must-try is the Torpedo.
Located within an 18-metre high capsule, this ride takes you by surprise as it sends you into a thrilling free fall. Comparable to the height of a six-story building, the Torpedo boasts heart-pounding twists and turns, reaching speeds of up to 70 km/hr.
As you embark on the amazing Torpedo ride, get ready for an adrenaline-fueled journey like no other!
Taking one step forward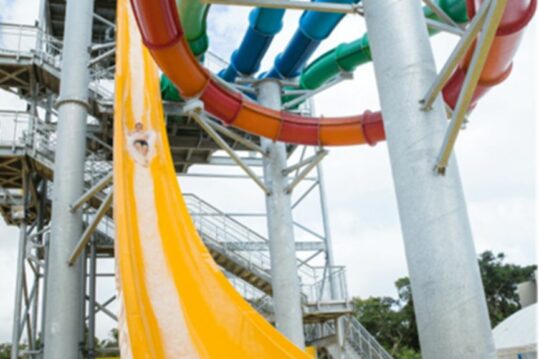 Prepare for an adrenaline-pumping experience on the free fall slide at WWW, where your palms will sweat and your heart will race. This steep slide reaches speeds of up to 15m per second, making it one of Asia's longest free fall water slides! 
Now, the question arises: who among you and your friends will prove to be the bravest and take on this slide?
Designed specifically for adrenaline junkies, the free fall slide at WWW offers a unique and daring ride. If you're accustomed to enclosed slides and seeking an even greater thrill, this open water slide is the perfect choice to push your limits and test your courage.
Slip, slide and race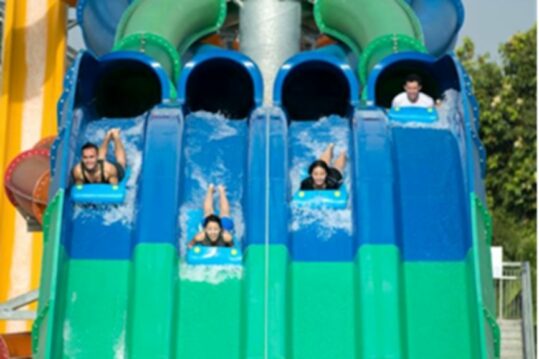 If you suffer from fear of missing out (FOMO), have no fear since the Kraken Racers slide is a four-lane mat slide that allows you to utilise it simultaneously with your friends.
All you need is a mat, and you and your friends can zip down the slide together, eagerly waiting to meet each other at the bottom of the slide!
An enjoyable moment spent with friends is incomparable to anything else! 
An Irresistible Offer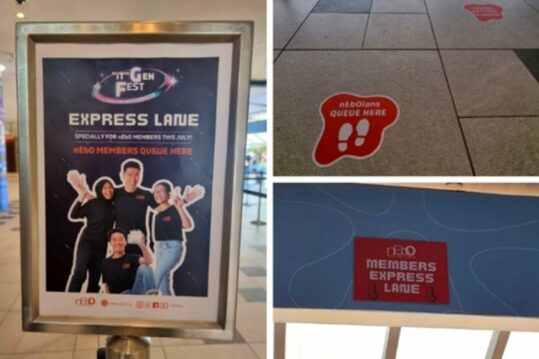 Fancy entering WWW to enjoy a fun day out with your friends? Do not miss the exclusive offer by nEbO (nobody Enjoys being Ordinary), the junior membership arm of the Labour Movement for Republic Polytechnic (RP) youths!
nEbO aims to create a community of Work-Ready, World-Ready, and Life-Ready youths by providing a platform for youths to realise their potential.
Youths aged 12 to 25 who purchase a 1-year nEbO membership will receive a complimentary 1-year pass to Wild Wild Wet for just $20, a savings of over $400!
As July is nEbO's birthday month, members of nEbO can skip the queue to enter WWW through a special express lane until 31 July 2023! 
What are you waiting for? Join nEbO today at https://bit.ly/nEbOxRPWWW and use the promo code: 23RP11 valid till 31 August 2023 to enjoy a splash-tastic fun experience at WWW! 
To check out nEbO's exciting lineup of community quests, awesome deals for thrifty thrills, and enlightening edu-ventures, visit www.nebo.sg.
To find out more about Wild Wild Wet, visit www.wildwildwet.com.