Daniel Lim never imagined that his one small act of kindness would not only transform the lives of many but also his own.
The 21-year-old School of Management and Communication student was a star performer in his Diploma in Social Enterprise Management (now known as Diploma in Business). He also secured a place in the Social Work course at the National University of Singapore. But he was not the person he is today.
Daniel said: "In secondary school, I was a bully and I was a youth delinquent. I think this comes as a shock to many people." He elaborated on how his persona caused quite a stir and even adversely affected a secondary schoolmate's reputation.
But it came to a point when Daniel decided that he wanted to mend his ways by standing up for the same student when he witnessed him being bullied.
Unfortunately, things took a turn for the worse and they both ended up becoming victims of bullying instead.
As the bullying worsened, so did Daniel's grades.
"For my prelims I got 43 points. Coming from there, I really had low self-esteem," he said, adding that it led him to question if he was a failure.
Despite the setback, Daniel swam against the tide and obtained a much-improved score of 20 for his GCE O-Levels. He was surprised at getting into Republic Polytechnic's (RP), Diploma in Social Enterprise Management.
At RP, Daniel said his lecturers made him understand what it meant to go beyond the call of duty and played a significant part in shaping his journey through constant encouragement.
He recalled how this was in stark contrast to the past when people either ignored or did not believe in him. He said at RP, he was able to discover his true potential and strengths as a leader through his experiences as a volunteer.
"Going through these volunteering experiences I saw potential in myself … I was able to discover strengths that I didn't know I had. Things like leadership capabilities."
POSITIVITY SPARKED BY VOLUNTEERISM
What started off as a stint with RP's Youth Entrepreneurship Corporation Interest Group (IG), sparked his passion for volunteerism.
Daniel experienced a significant change in his perception towards life and helping others. This brought a positive transformation into other aspects, such as appreciating his family including his grandparents and feeling blessed with what he had.
In his first year, Daniel was encouraged by seniors to build up his portfolio and eventually become a part of the IG's Executive Committee. This allowed him to organise more volunteering activities and events.
Daniel's journey in pursuing volunteerism was set in motion. He shared a memorable experience with the People's Association for the National Youth Achievement Award (NYAA) Gold project held at the Singapore Zoo where he taught the elderly how to use QR codes.
Daniel said that experience brought him joy as it did not only benefit the elderly but also enabled him to witness his friends actively participating during the event.
Even as he was driven by his passion for volunteerism, there were moments when he felt overwhelmed. He recounted a time when he was on the verge of breaking down due to concerns over coping with his daily routine.
Daniel added that he was extremely drained and overwhelmed when school ended at 4pm and he still had to stay on to clarify or answer questions from industry partner People's Association (PA), for the community leadership initiative he was involved in at the time.
At this juncture, a committee member from his IG became a pillar of support and managed to get him back up on his feet.
Daniel said: "I think it's really through those low moments that you really need people beside you that's why it's so important to not just have friends but also even in the professional side of things you also need to have people who can support you through this journey."
STRIKING A BALANCE
While volunteerism motivated him, Daniel realised he still had to still find a balance as he juggled passion with education.
He described the two things that helped him manage his time better – setting boundaries alongside co-curricular activities and the importance of being consistent.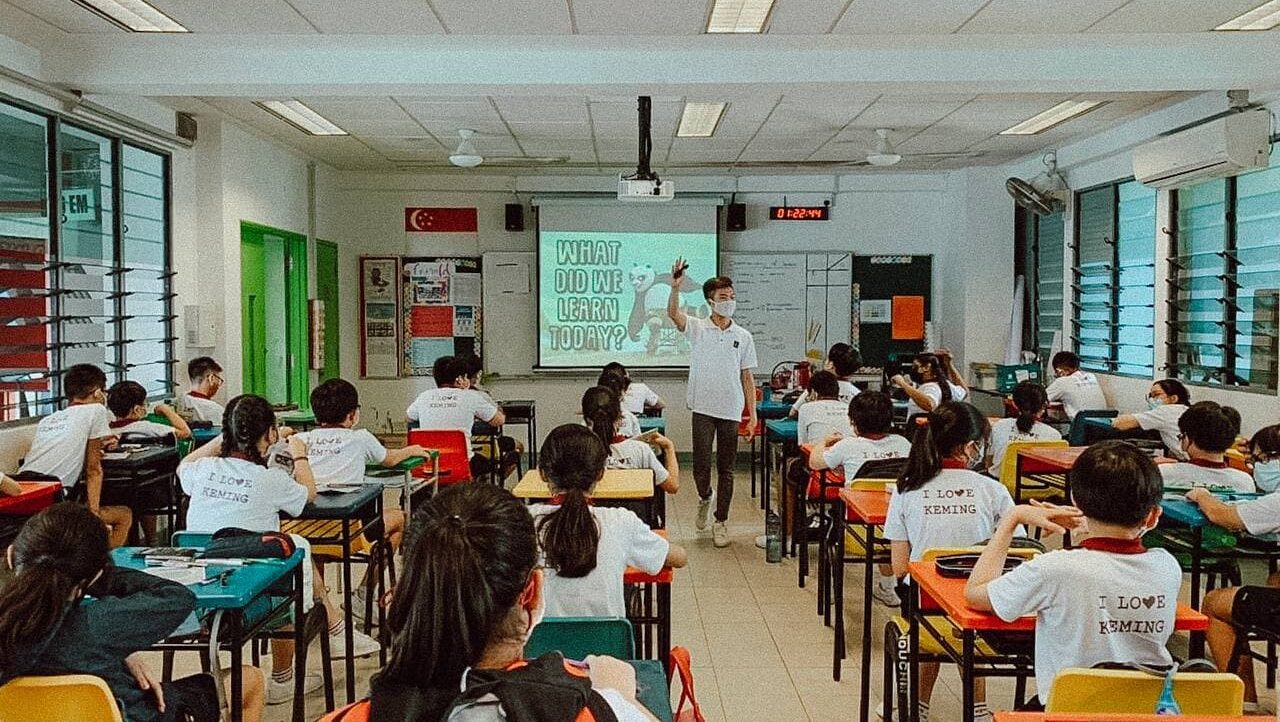 Daniel said he placed great emphasis on holistic development and studying smart.
It was with this determination and positive attitude that he received the top award at RP, the Board of Governors Award for being the Most Outstanding Graduate of the year. He also received the Gold Medal Award for being the top student in the graduating cohort in his diploma.
Daniel said he wants to be a role model for the youth and reiterated his ambition to become a social worker. This he said was inspired by the different social workers who entered his life, back when he was in secondary school.
"I have already secured a place in Social Work in the National University of Singapore. It's something I really look forward to I think after coming out of National Service," he said.