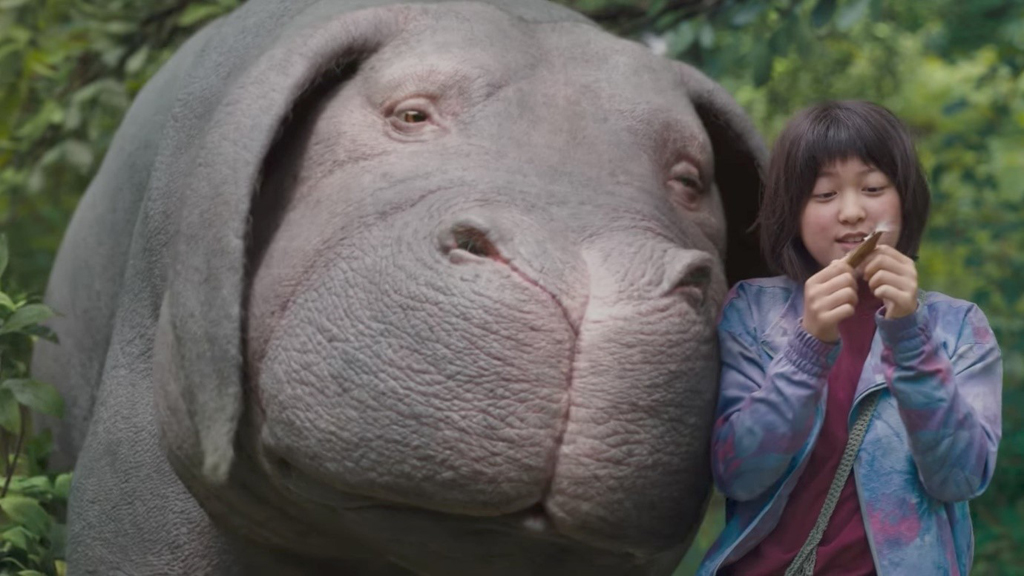 At first glance, Netflix's original movie Okja might seem like a heart-warming tale. However, the movie also paints a bleak and grisly reality which will have you questioning your meat-eating habits – to the point where I wondered if I should go back to being a vegetarian.
Okja is a sci-fi drama directed by Bong Joon-Ho, a South Korean filmmaker who is famous for films like The Host and Snowpiercer. Apart from the suspenseful storyline, the star-studded cast also convinced me that this film would be one worth watching. Some of the more notable names in the film include Tilda Swinton, Jake Gyllenhaal and Lily Collins.
The story begins a decade ago with a woman by the name of Lucy Mirando, the CEO of the Mirando Corporation. Mirando claims that the superpigs discovered by her company will be the solution to world hunger. A total of 26 superpigs are then sent to various locations around the globe as part of a worldwide competition to find the best one.
One of the 26 superpigs, Okja, is sent to live with Mija, an orphan, and her grandfather in the countryside of South Korea. It was established early on that Okja is more than just a livestock who exists to fill up your dinner plate. Okja is a loyal and intelligent companion who is capable of feeling empathy, as demonstrated when it selflessly risks its life to save Mija from falling off a cliff.
However, their blissful days at the farm are abruptly interrupted when Mirando returns to retrieve Okja. This spurs Mija to embark on an action-packed adventure to rescue her best friend from slaughter.
Ahn Seo-hyun, who plays the role of Mija, is a talented child actress who has been acting since she was three. Although Okja is the 13-year-old's first English-speaking film, she is able to skilfully convey her character's intense emotions.
All in all, Okja is a thought-provoking film which sheds light on animal cruelty in the factory farming industry. This movie will have you think twice about eating meat. If you're looking for a thrilling tearjerker that has just the right amount of action, touching moments and seamless cinematography, Okja will not disappoint you.
Okja runs for 120 minutes and is available for streaming on Netflix.
Rating: 9/10