I have always been interested in history. The way seemingly unrelated historical events and people can be connected has always intrigued me, and I also enjoy venturing into archaic worlds and learning about different cultures.
From the story of the Romanovs, ancient Greece, and World War II, to young Stalin in upper secondary history textbooks; such various topics have piqued my interest over the years.
However, something I've always wanted to learn more about is Filipino history. Being a Filipino who moved to Singapore at the age of three, I felt rather distant from my roots when I was younger. While my parents would readily answer any questions I had, I always longed to know more.
AN INTERESTING SCROLL
I was mindlessly scrolling through my Instagram feed one night when I saw a post from one of my secondary school seniors at a museum. A particular portrait caught my eye. It was a portrait of Dr Jose Rizal, who is considered to be the national hero of the Philippines for his calls for freedom from Spanish rule.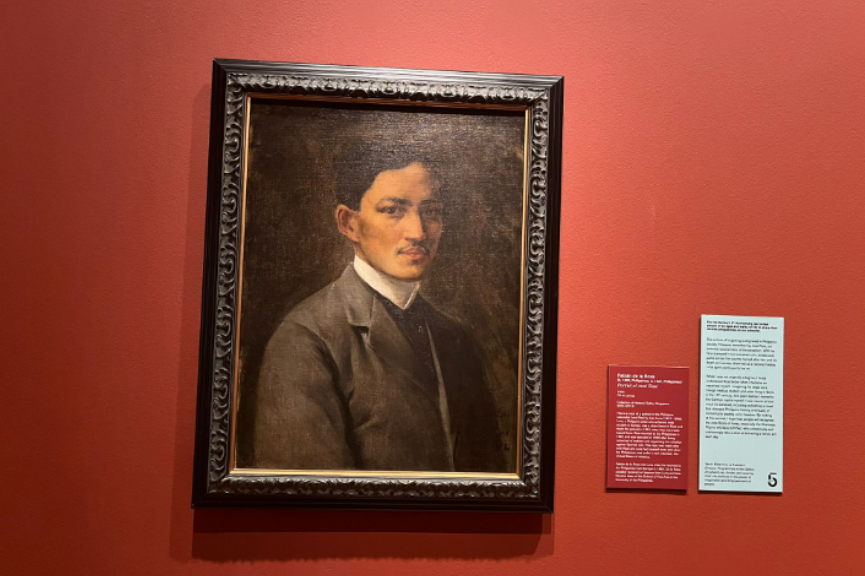 I was intrigued by this – I initially thought that the museum holding the portrait wasn't in Singapore but was pleasantly surprised to find out that it was actually an exhibit at the National Gallery Singapore called Between Declarations and Dreams: Art of Southeast Asia since the 19th Century.
Wanting to know more, I eagerly decided to book a ticket to visit the National Gallery.
While browsing through the gallery's website for my ticket, I saw another exhibit called Siapa Nama Kamu: Art in Singapore since the 19th Century. Since I was already planning on visiting the exhibit on Southeast Asian art, why not visit the one on Singaporean art too?
SAME SAME, BUT DIFFERENT
And so, on a rainy Saturday morning, my family and I made our way to the National Gallery. Walking around the halls of the Siapa Nama Kamu: Art in Singapore since the 19th Century exhibit, I easily recognised scenes that Singapore and the Philippines have in common.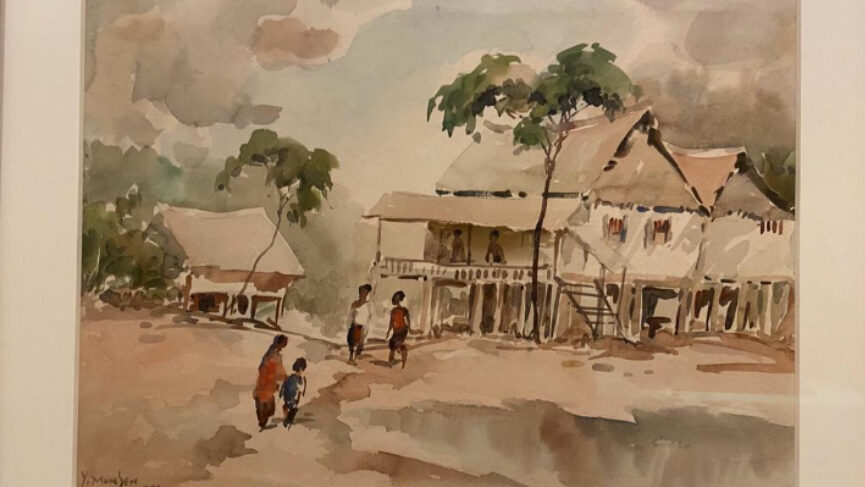 Paintings like Kampung Scene by Yong Mun Sen depict a neighbourhood from Singapore's past. However, such rustic scenes would still be a familiar sight in many regions in the Philippines today. This led me to think what other similarities Singaporean art shared with the Philippines and our Southeast Asian neighbours.
When I walked into the Southeast Asian exhibit, I saw a painting titled At The Jetty by U Ba Nyan of Myanmar, depicting a busy jetty marketplace scene.
Looking at the painting, I could not help but imagine scenes like this were typical not only in Myanmar during the 19th Century, but also in Singapore, the Philippines and other Southeast Asian countries where trading of goods by sea was commonplace.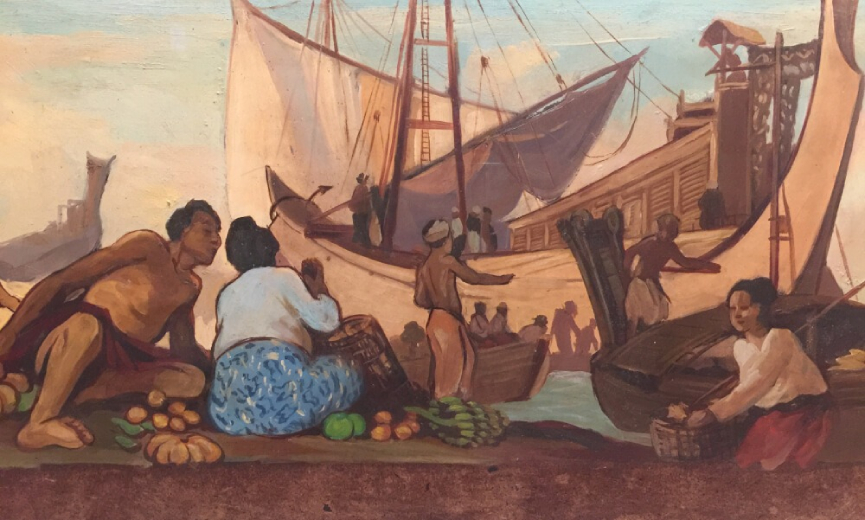 As I continued my tour around the various exhibits, I could not help but be amazed that there were many shared themes and values reflected in the art displayed.
Themes such as nationalism, resilience, devotion, community and family were prominent in each, if not all of the displayed works from artists from Singapore, the Philippines and our Southeast Asian neighbours.
Contemplating these ideas beyond art, I was fascinated to find that there are so many similarities we share. From the cuisine we enjoy to words that are similar in other Southeast Asian countries, these commonalities are the thread that binds us all together.
I might have felt disconnected from my heritage in the past, but I have come to realise that it is perfectly fine to feel partial to both Filipino and Singaporean culture. I may be ethnically Filipino, but I have spent the majority of my life here. I've come to love the cuisine here almost as much as my mother's cooking, I've picked up various languages, and made friends of many races. 
My visit to the National Gallery showed me that Southeast Asia is even more diverse than I thought. It made me appreciate my upbringing, being raised by Filipino parents in Singapore's multiracial society. I realised that beyond citizenship and nationality, we are all just inhabitants of a beautifully diverse and interconnected world.