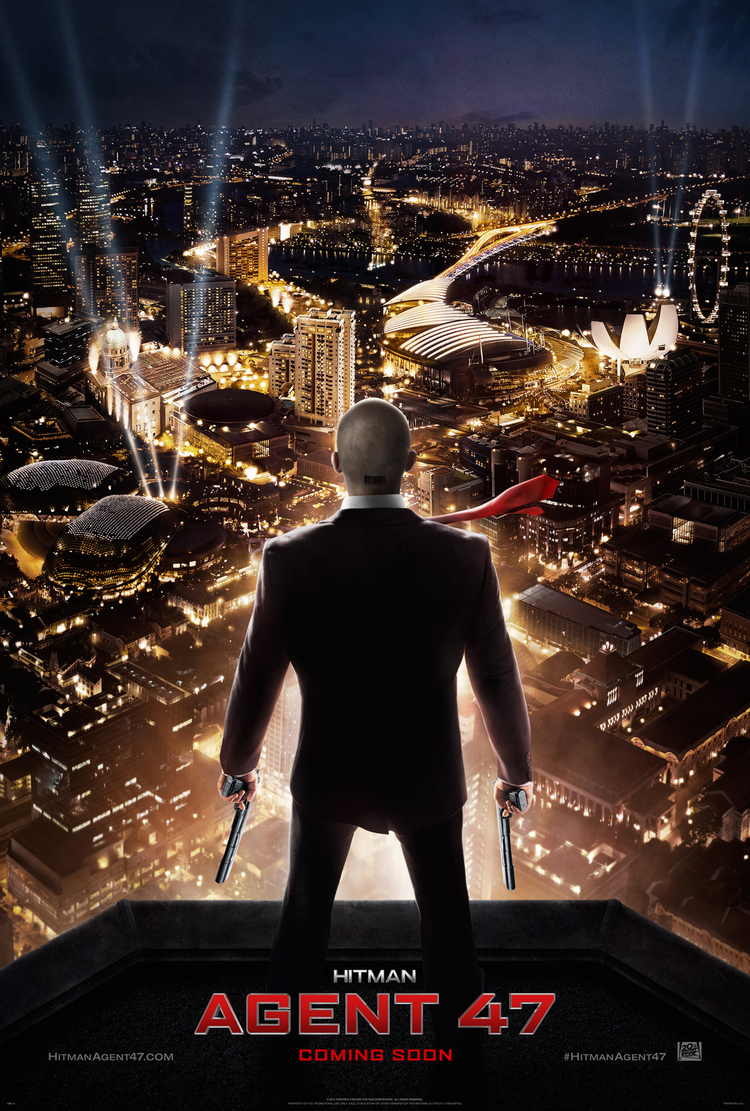 THE Singapore Flyer, the ArtScience Museum and the Esplanade Theatres on the Bay are some of the instantly recognisable landmarks that feature in the promotional poster of Hitman: Agent 47.
When you catch the show, which opens on Aug 20, you will find more familiar scenes including ITE College Central and Robinson Road where the protagonist squares off with his foes. Having my homeland featured in Hollywood is enough reason for me to want to catch this latest action flick.
Hitman: Agent 47 is also a much-anticipated movie especially among gaming enthusiasts
who are familiar with the video game series "Hitman" by IO-Interactive. This could just see the gaming enthusiast leaving his couch and console for the cinema.
Homeland's Rupert Friend takes on the titular character of the assassin known only by the last two digits – 47 – on the barcode tattooed on the back of his neck in the movie directed by Aleksander Bach, who makes his feature directorial debut.
Friend teams up with Shame's Hannah Ware to target a corporation seeking to use his past for the creation of an army of killers.
By watching the trailer, I find Friend's acting is a big draw for me to want to watch the film.
His cold, calm and yet ruthless vibes perfectly fit an assassin's personality. His way of using action more than words to get himself out of every predicament is an aspect which impresses me greatly throughout the entire duration of the trailer.
But if you are hoping to see more than just action and sleek moves, here is the good news:
Hitman: Agent 47 also packs in scenes on DNA and genetic engineering, setting it apart from the typical spy movies.
The action sequences in the trailer, in any case, are not particularly outstanding to me. The fighting, shooting and other action scenes, though showcasing the agility of Agent 47, is just like the action sequence in other action films.
Some of the action sequences are also highly exaggerated and implausible. For instance, how could one kick a long table causing it to tilt up and in the process firing off a rifle placed on it? It is also quite impossible to see so many taxis parked along the usually busy Robinson Road at the same time. Finally, how could a helicopter smash into a building and remain completely intact while its rotor blades, which remain in good condition slice through equipment in the building speedily?
Nevertheless, if you could suspend disbelief for a bit, this film is still worth watching for the gaming and action flick enthusiasts. As for the rest, at the very least, you could still bask in the afterglow of the golden jubilee celebration, seeing how this little red dot has made it to the international silver screen.
Hitman: Agent 47 opens in cinemas on Aug 20