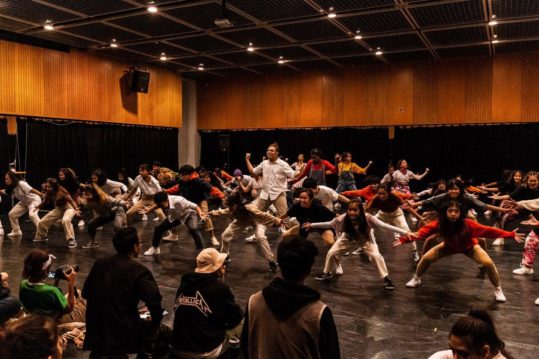 The Covid-19 pandemic and subsequent implementation of Circuit Breaker measures have not deterred members from RP's Style Groovaz Crew from pursuing their passion for dance.
Instead, members from the Interest Group have kept in touch by participating in stay-at-home challenges and weekly classes.
The challenges, such as SGCStrikeAPose, SGCFavouriteStage and SGCSeshFromHome, have encouraged current members as well as seniors and alumni from the Interest Group to reflect on their time spent with the crew during their days in RP.
Mr Jeremy Leow, the Interest Group's Staff Advisor, mooted the idea as he wanted members to stay in touch with one another as RP has moved to off-campus learning. "Why wait for things to happen when you can start something first," he said.
Kayla Charissa Bernardo Baliwag, 18, noted that the start of the first semester in each academic year would usually be a busy time for the Interest Group. "With yearly performances, we're usually occupied with rehearsals every day. Now, staying at home feels refreshing but strange at the same time," said the Arts & Theatre Management student.
After positive feedback from members about the challenges, Style Groovaz Crew moved to conduct weekly online classes. They used video conferencing platforms, such as Zoom, to practice the crew's core genres, B-Boy and Hip Hop. Classes usually last for about 90 minutes and see about 50 members on average taking part.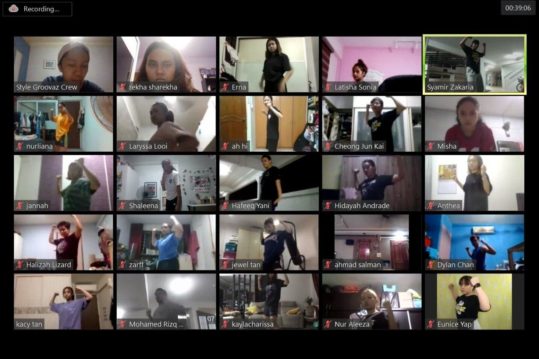 Members have also been able to practice other genres and styles, such as Urban and Dancehall. "Through these online classes, I've finally been able to dance with my crewmates after a very long time," said Design for User Experience student Anthea Leow Wan Yi, 19. "The classes have encouraged me to broaden my knowledge and strengthen my techniques in the different genres and styles."
The weekly classes have also allowed members to keep fit, despite being home. Outdoor and Adventure Learning student Misha Akilah Mohd Farhat, 18, said: "I've been able to gain more confidence and explore different ways to portray the mood of the song. With the (Circuit Breaker) going on, the challenges have also helped me in staying active."