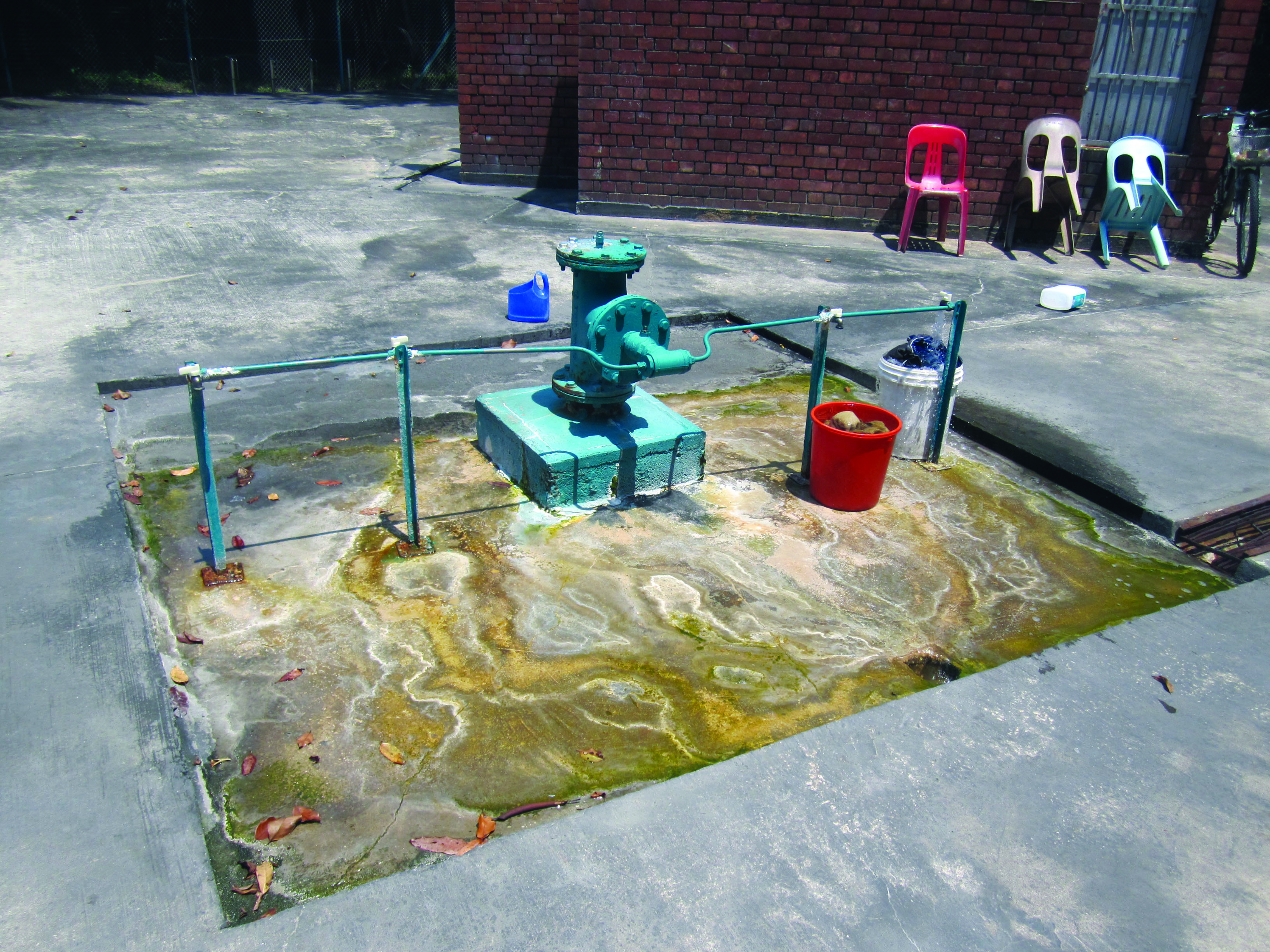 Once attracting 1,000 visitors during its peak on the weekends, the Sembawang Hot Springs has since dwindled into obscurity. However, there are still patrons who continue to visit because they believe the natural hot water that comes out of the spring has healing properties.
"The water is good for people with rashes because there is sulphur in the water," said Mr Charlie Wong, a 56-year-old salesman who is a regular at the hot spring situated along
Gambas Avenue.
Mr Wong cautioned that the high temperature can do more harm than good for some people. "People with heart attack and diabetes should not enter the hot spring as its bad for their health condition. It can make their feet bloat or cause high pressure as the water promotes circulation," added Mr Wong.
Yet others who frequent this little-known spring say the waters bring good luck. When we were there, a man who gave his name as Mr Ong, 48, said: "Back then, when the hot spring first opened, there used to be people here all the time. A lot of people used to come during Chinese New Year and even before going to buy 4D for luck."
The spring is the only one in Singapore and was founded in the 1800s and was even used by the Japanese soldiers during the war. No one is sure why the water averages about 70 degrees Celsius but people are happy to come with pails to load up and bring home.
When the government took over the land, they built water pipes so that people could simply turn on the tap and fill up. The spring is open until 7pm each day and on average, there are a handful of people who come by for a soak. The hot spring's waters are so hot that they need time to cool down before people soak their legs for a warm, relaxing foot spa.
And even if you can't get to the spring yourself, someone else can bring the goodness back home.
Miss Yuni, a 25-year-old maid living in Yishun walks to the hot spring with pails to collect the waters for her employer every day. "My mam likes to wash her leg with the hot water every day," she said.