Three Interesting Concept Pancakes to Try
Pancakes have been around for a long time. However, people have gotten creative with the dough. Thus, we sent a reporter to try out three interesting up and coming pancake concepts that you might want to look out for.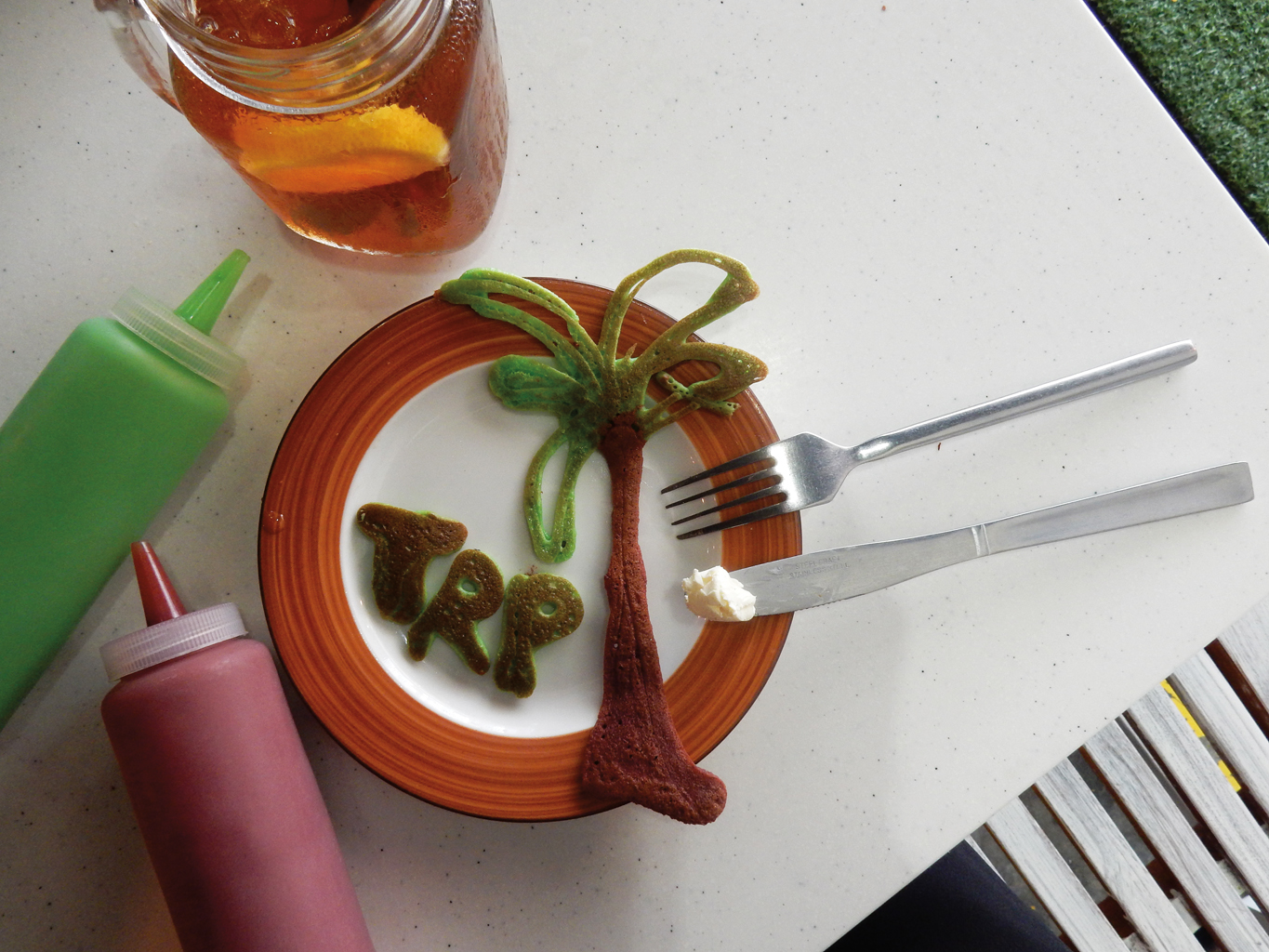 D.I.Y. House of Pancakes
21 Lorong Kilat #01-03
Opening hours: 12pm – 10pm (Tues-Fri), 10am – 10pm (Sat), 10am – 7pm (Sun)
Formerly known as Nook Café & Bar, the popular D.I.Y. House of Pancakes is undergoing yet another round of rebranding with a yet-to-be-announced new name. The café ditched its original cheery façade for a trendier black and white one. Thankfully, its D.I.Y. pancake attraction is here to stay.
For every $10 bottle of batter you order, you get to choose your own complimentary toppings, ranging from Nutella to peach slices. Any additional topping will cost you an extra $2.80.
I ordered the Red Velvet and Pandan batter, hoping to create pancakes worthy of Instagram. But don't expect Instagram masterpieces on your first attempt – the heat of the electric griddle was a little hard to control and for the two hours I was there, I mostly ended up with browned squiggles. Not pretty.
Taste and texture-wise, I would describe it as Betty Crocker pancake mix with food colouring and flavouring. If you closed your eyes to taste the pancakes, Red Velvet could pass off as dark chocolate and Pandan could easily be mistaken for the original.
The verdict: Go for the entertainment, but not for the taste of their pancakes.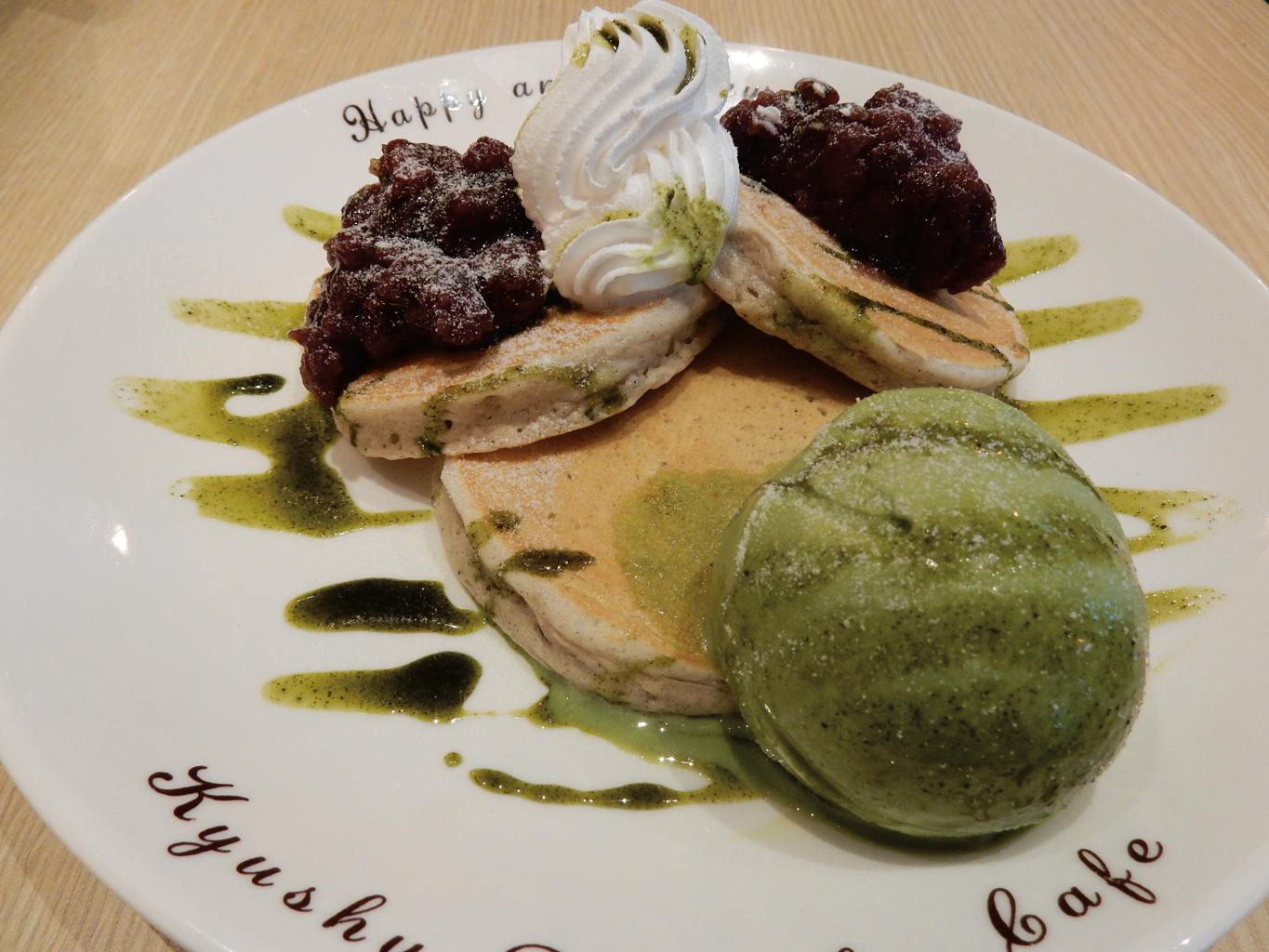 Kyushu Pancake
275 Thomson Road
#01-08, Novena Regency
Opening hours: 11am – 9pm
Opened in early May 2016, this up and coming Japanese pancake café is a short 10-minute walk away from Velocity and is drawing crowds in with its unique flour base.
Thanks to a pancake mix comprising of 7 organic Japanese grains including Oita Prefecture wheat, fertiliser free, Aigoma farmed sprouted brown rice, millet from Nagasaki and pressed barley from Saga Prefecture, this pancake is quite unlike any other pancake I have tasted before.
I ordered the Matcha & Azuki pancake for $16.90 served of course with a scoop of Matcha ice cream, two portions of Azuki red beans and a dollop of whipped cream atop three pancakes.
The pancakes were thick and fluffy with a bread-like consistency, soaking up the liquids very nicely. Neither of the Matcha ice cream nor the Azuki red beans were too overpowering – the ice cream had a slight bitter aftertaste to it while the Azuki wasn't as sweet as its counterparts sold at Japanese dessert cafés.
The verdict: The pancake of choice for health junkies!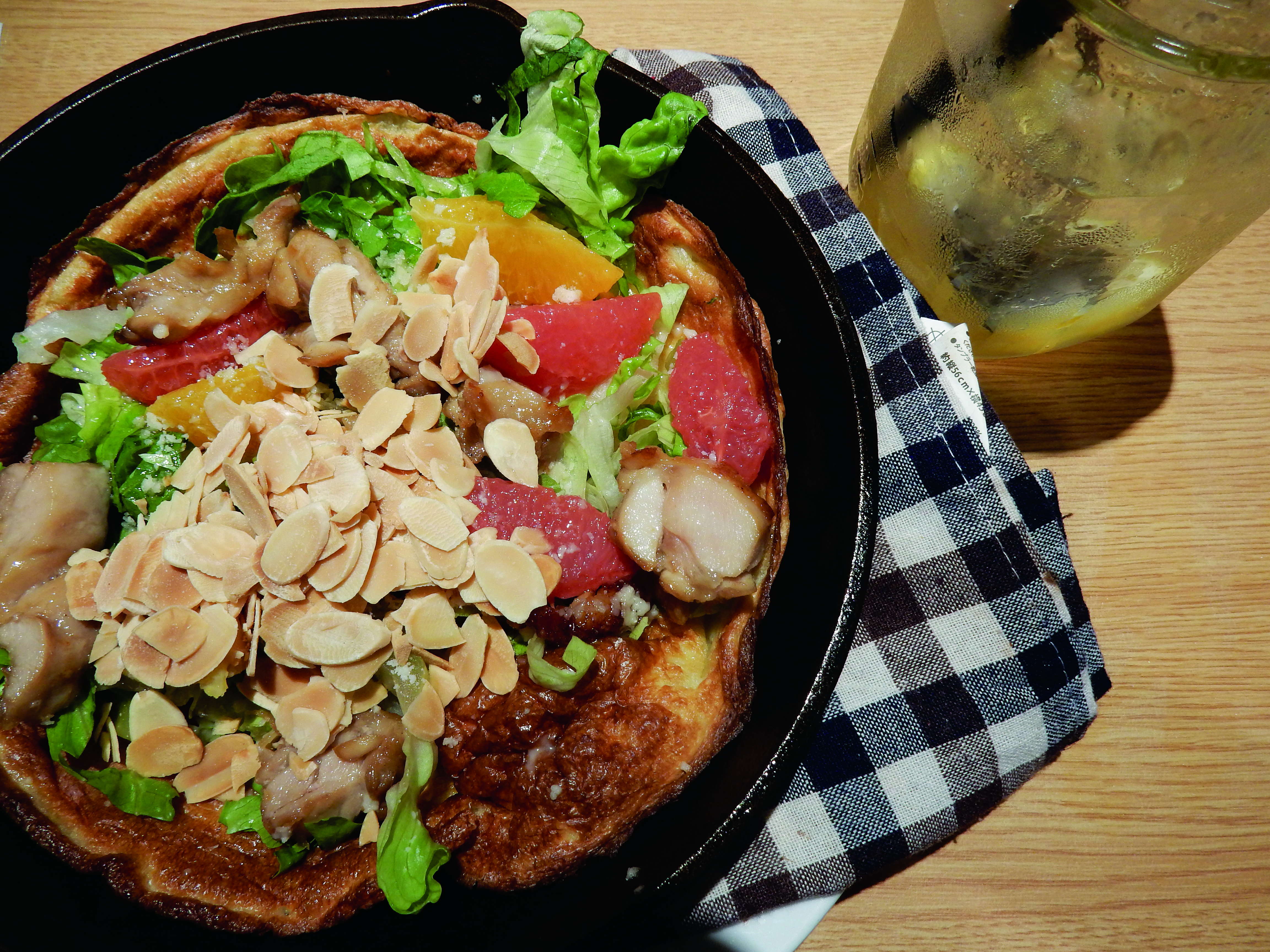 Dutch Baby Café
290 Orchard Road
#01-13, Paragon
Opening hours: 10am – 9pm
The popular Dutch Baby Café at Paragon serves its pancakes on 'hot cast iron pans straight out from the oven' and are supposed to be 'pillow-y soft with crispy sides'.
I ordered the Maple Grapefruit Pancake for $13.80, which in my opinion is a really reasonable price considering how filling it is. Topped with lettuce, sliced oranges and grapefruits, lemon chicken and lots of almonds, this is the first pancake to successfully confuse my taste buds.
Supposedly a savoury pancake on the menu, I was greatly disappointed when almost every component was sweet, including the pancake itself which was definitely not 'pillow-y soft'. In fact, the pancake was so dense I thought I was eating the sweet, pan fried version of a mee hoon kuay.
However, the one thing I liked about this was that the ingredients used were really fresh – the almonds were still crunchy, the chicken wasn't too dry while the oranges and grapefruits were juicy and complemented each other well.
The verdict: Worth visiting, if you have a sweet tooth.