Released on 13 Sep 2023, Singapore's resident five-piece local indie darlings, Subsonic Eye, returns with their fourth highly-anticipated full-length studio album, All Around You.
With this new installment in their discography, the band shifted away from their shoegaze and ambient roots and traded it in for a refreshing, raw, punchier and eclectic sound.
Inspired by bands such as Alvvays and Sonic Youth, All Around You extends the narrative established from the quintet's previous full-length release, Nature Of Things (2021). While the previous album concluded on a sour and defeating note that urbanisation has taken over nature despite their efforts to explore the environment, All Around You welcomes a renewed perspective that it is possible for nature to coexist alongside urban cities and that we can still find a harmonious balance with nature.
WHO IS SUBSONIC EYE?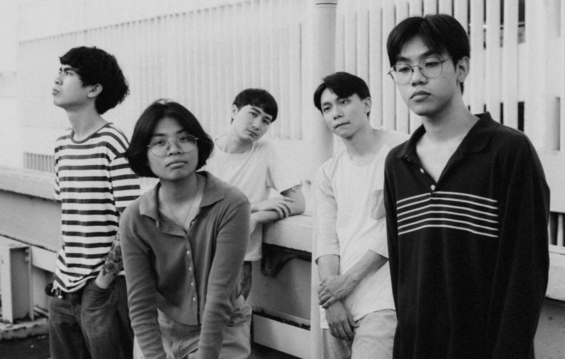 Formed in 2017, Subsonic Eye comprises vocalist Nur Wahidah, guitarists Daniel Castro Borces and Jared Lim, bassist Sam Venditti and drummer Lucas Tee. The five-piece Singaporean band is known for their indie rock tracks with snappy, invigorating hooks, layered with vocalist Nur Wahidah's restless velvety lilt.

With their consistent effort of putting out new releases and albums year after year and playing a massive part in contributing to the local music scene, the band has garnered a large following in Singapore. They have even expanded their fan base internationally.
From playing at local home stages and music festivals, such as Baybeats Music Festival and IGNITE! Music Festival, to successfully completing multiple international shows and headlining their own tours in Japan and the United States of America, their achievements don't stop there.
In 2021, they put Singapore on the world map when they became the first Southeast Asian band to be featured on KEXP, the renowned alternative and indie-rock Seattle-based radio station. In the same year, Nature Of Things was released and ranked #1 in NME's list of The 25 Best Asian Albums of 2021.
RHYTHMS OF NATURE, ECHOES OF THE CITIES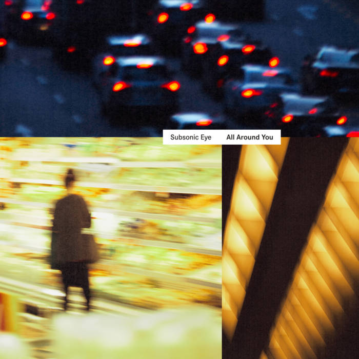 Kickstarting the 30-minute album, Performative starts off with cymbals swelling and chimes overlaying as if reprising their previous sound from Nature of Things before getting quickly interrupted by guitarist Daniel Borces melodic yet powerful riff.
Vocalist Nur Wahidah joins in with lyrics that act as a reality check for our harsh and monotonous lifestyle: "Hands outstretched now, I don't even know if it's working better anymore."
She then rambles on a list of challenges that came along with urbanisation as the band intensifies in the background as if the stressors are getting overwhelming to comprehend: "Ticking boxes, charging laptops, separating causes from ourselves."
Continuing the powerful message of the opener, Circle discusses the repetitive cycle of our capitalist and materialistic ideals of life and how it is a never ending loop with no way out: "It's just a circle, stuck in this labyrinth."
Sharing the same sentiment, the track J-O-B also criticises our fixation of being a careerist and intense pressures of living up to expectations and being "A better person, a better citizen, a better student, a better friend."
Although with its heavy messages, these tracks are accompanied by an upbeat, dynamic and melodic instrumentation with light and velvety vocal deliverance. While the album mostly features energetic and upbeat tracks with empowering messages hiding behind a bright sound, it also has a fair share of mellow and vulnerable songs.
Tracks such as Pick Up The Phone, What I Meant and Tender shifts away from the band's upbeat and strong indie rock tracks and allows the listeners to breathe and reflect with its sentimental messages behind these tracks.
The band then picks up the pace again and returns to their signature sound with Machine and Yearning.
The theme of being stuck in a capitalist cycle returns with Machine as it talks about the quintet's observation of being a corporate machine. This track also features an exhilarating guitar solo by guitarist Daniel Borces.
While the main theme of the album talks about nature and us humans being overindulgent and fixated on our careers, Yearning discusses love and finding comfort in someone's embrace. This track is accompanied by pounding drums and powerful guitar riffs with expressive vocal delivery as a way to show the excitement and how tender it is to be in love.
Ending the album with Everything allows the theme of appreciating nature and admiring its beauty to take the centre stage as they end the album by returning to exploring nature for inspiration even with its bustling lifestyle that has consumed the society.
The 10 tracks in this album help you to navigate through the intense emotions we face in our world. The band uses these songs to reflect on these tough feelings and reminds us that beauty can be found all around us, even in challenging times.
IS ALL AROUND YOU WORTH CRANKING UP TO 11?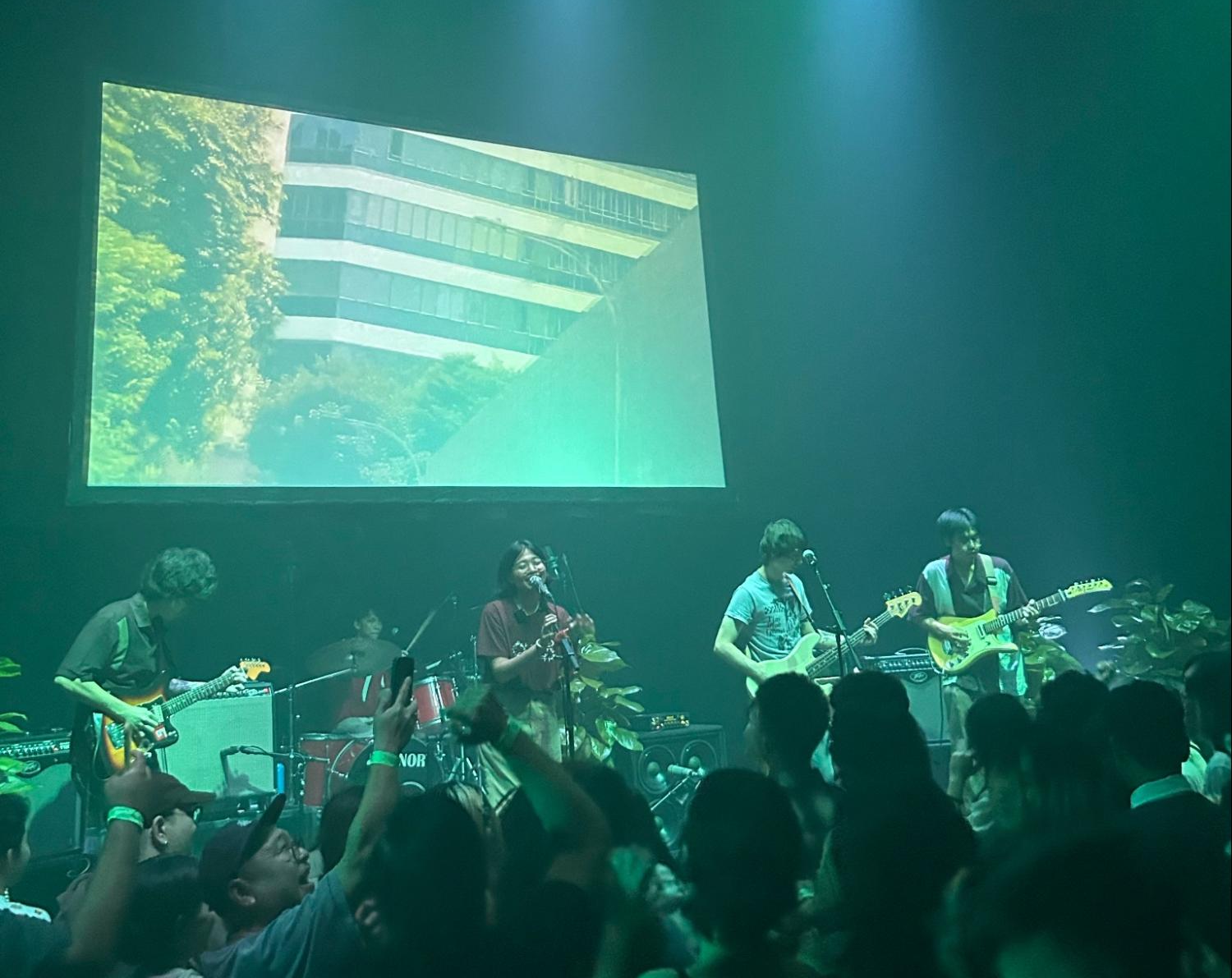 With its vivid story storytelling about nature and how its beauty is all around us and how we can become one with them, this album showcases a refreshing punchy indie rock sound, as opposed to their mellow noise rock sound in their early releases, while having a genius mix of fast-paced upbeat tracks to tender, melodic and mellow tracks.
Verdict: 5/5 – Showcasing a more mature sound and perspective, Subsonic Eye did not disappoint with their fourth album. This album is a no-skip album with each track making you want to listen to this album entirely.
This fourth studio release by them is an amalgamation of the sounds found across their past releases as well as introducing new ones. Each track tells a different and vivid story with its expressive and delicate vocal delivery and the tight musicality deliverance from the band, staying true to their distinctive and characteristic sound.
If you haven't listened to Subsonic Eye's All Around You, it is worth your time and you should have a listen — Definitely worth cranking up to 11!