Jammerz Arena, one of RP's music interest groups, held a special showcase on February 1, 2020.

The show was titled Retrospect and was held at The Republic Cultural Centre Dance Studio 1. Over 100 tickets for the show were snapped up quickly.
With a total of 10 songs for its set, the audience was treated to iconic hits from artists such as The Script, Green Day, The Smiths, Blur and more.
Sarah Praxedes Ridzwan, vocalist for Ocean Optics, one of the five junior bands who performed at the show, hopes the audience could appreciate the evolution of music from the 70s.
The Diploma in Mass Communication student said: "The songs we chose were all from the past and present and I hope people will appreciate the diversity of music styles."
The standout moment of the show occurred towards the end. When the band Scripted Monkeys was on stage performing The Script's The Man Who Can't Be Moved, a technical fault with the microphones occurred.
But the technical fault turned into a heartwarming moment as the crowd started singing along to the song after noticing that Scripted Monkeys' vocalist Muhammad Wafiuddin was having issues with his microphone
"When I saw the crowd singing along with me, I felt like crying because I was so touched and moved by their actions. When my microphone was finally back on, everyone cheered and I felt a sense of relief," he said.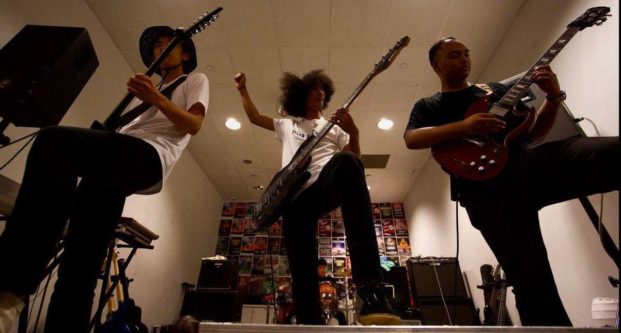 Even after the technical issue was resolved, the crowd continued singing passionately with the band, concluding Retrospect with a beautiful ending.
Established in RP in 2009, Jammerz Arena comprises RP students across various years of studies and schools, all united in their mutual love for performing and music.
Ng Wei Kit Augustine, a producer for Retrospect, hopes that the show will influence the audience to expose themselves to different genres they have not listened to before.
The second-year Outdoor and Adventure Learning student said: "We also want to break the stereotype that music groups can only play one genre. Our interest group is open to all music genres, it depends on our team's abilities."