After three years of pandemic-induced silence, SoundFoundry is ready to bring back live music with Last Friday Nite! 2023 on 10 Nov 2023, at SMU Connexion. The event is not just about music; it's a revival of SMU's tradition to end their 13-week semester with an exciting celebration.
THE RP CONNECTION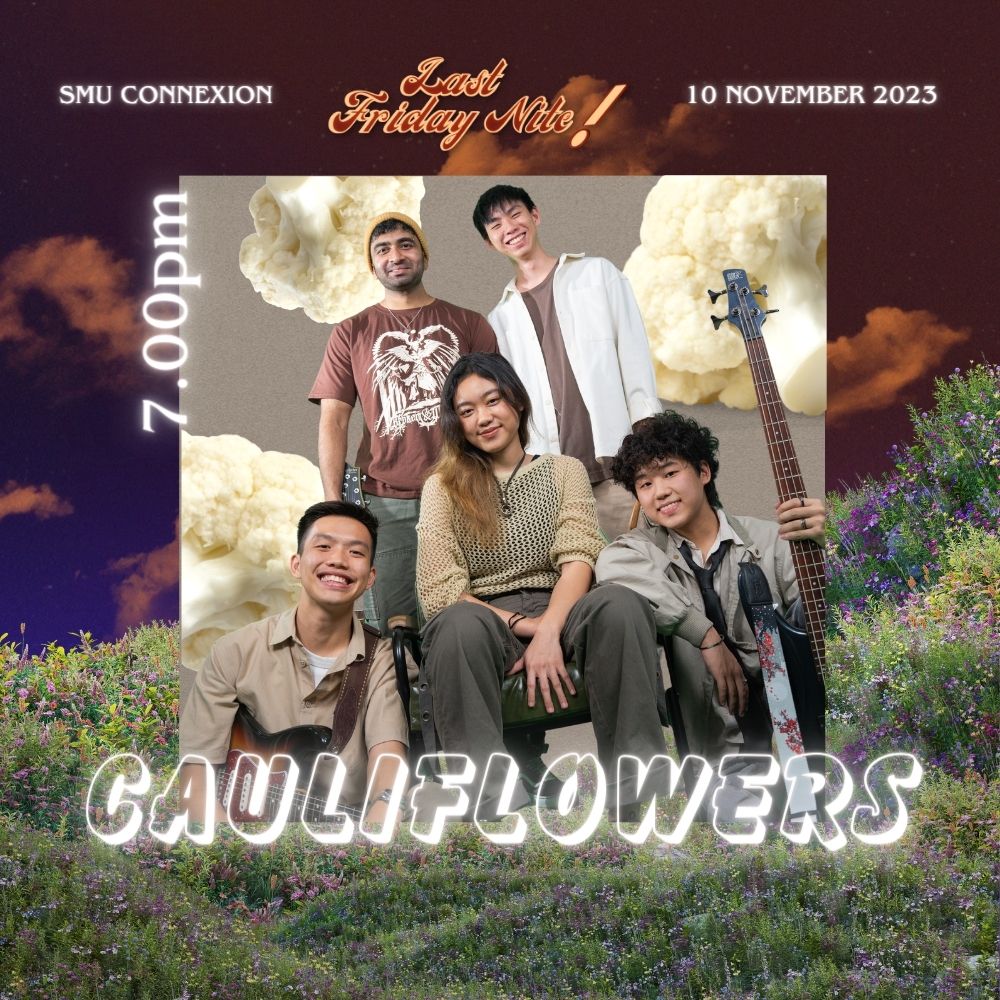 As one of SMU's prominent co-curricular activities (CCAs), SoundFoundry is a beacon for music enthusiasts, offering a platform for budding and experienced artists to come together as one to share their love for music.
One of the bands performing this year is Cauliflowers, a five-member band founded by Republic Polytechnic alumni Darius Boey Jun in March this year. They are all second-year students from different schools in SMU.
"I created the band after finding out that Alyssa (singer) and Ian (keys) were in the same class as me in a common module that we had in our first year. I'm usually the middleman between SoundFoundry's exco and the other members, and I usually do liaising for the band," said Darius, a second-year student in the School of Social Sciences.
Darius graduated from RP's Diploma in Mass Communication in 2020. He was also the Chief Editor of The Republican Post in his third-year of studies.
What began as a casual "summer band" with the sole purpose of doing seasonal gigs such as freshmen orientation and school camps has transformed into a promising long-term venture.
The journey of Cauliflowers, which recently took the stage at the renowned Indigo Scales' Drop Dead Gorgeous IV event in June, has seen a remarkable shift in its aspirations. In just three months since the start of the semester in August, the group has set its sights on SMU's prominent event, Last Friday Nite! 2023.
"I think what's unique about Cauliflowers is our musicality and flexibility, where we're able to pick up different instrument roles and are able to rearrange song genres," shared Darius.
"One thing that you can expect from us is an energetic set, and we'd like to say that you're in for a good time with us, so get ready to dance and jump around."
With a diverse repertoire spanning rock, pop, and jazz, SoundFoundry's bands have been a familiar presence at both external gigs and internal productions throughout the semesters.
PAST EVENTS FROM SOUNDFOUNDRY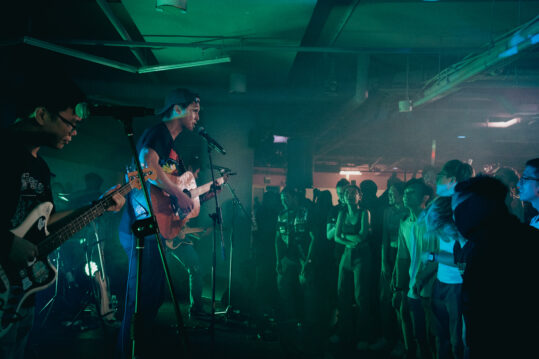 In 2022, SoundFoundry hosted "Amplify Camp 2022," a freshmen camp that kicks off each school semester with music; it was about getting new SoundFoundry members excited about making music in SoundFoundry. There were production workshops, sharings from seniors, bonding activities, and a concert 'Finale Night' to end off the experience.
The camp saw around 70 participants consisting of 20 members of the organising committee, and 50 freshmen.
In the same year, the CCA hosted "Escape 2022" at Scape Underground, SMU's most expansive concert celebrating the end of a semester, which became a hit with both the SMU community and the public.
Even with the pandemic, they managed to keep the music going with online and in-person shows.
STAY TUNED
"Last Friday Nite! 2023" marks the grand return of the campus's musical heartbeat with a carnival theme, complete with activities such as game booths, free food, and photobooths, radiating a welcoming aura to all.
Having honed his musical talent while studying at RP, Darius returns to the stage and joins SoundFoundry in a captivating performance, highlighting the diverse and dynamic talents within SoundFoundry.
"Having experienced Ignite Music Festival in RP, I'd say that RP students can also look forward to the same concept for Last Friday Nite! 2023. Here, we celebrate SMU's unique culture of having the most amount of fun before our final exams on the last day of school, and we're really open to having anyone join in on the celebrations," shared Darius.
Admission to the concert is free. For more information on concert details, visit @smusoundfoundry on Instagram, and/or join their Telegram channel https://t.me/LASTFRIDAYNITE2023