Thai singer-songwriter Phum Viphurit, 26, has lived in New Zealand since he was nine and developed a love for laid-back and chill music. In 2014, he started working with Bangkok-based independent label Rats Records to write and release songs.
His music style is an indie-pop fusion of cultures and colours performed in a mellow and upbeat way. He last performed in May 2019 at Esplanade Concert Hall for the Esplanade Mosaic Music Series and in November 2018 for the Neon Lights Festival. He returned to Singapore for the third time for Esplanade's Mosaic Music Series 2022.
SET LIST AND SONG REVIEW
As soon as the concert began, I was greeted by the sexy basslines of his first song, Paper Thrones. The concert hall flooded with darkness – the only light source being the spotlight that shone brightly on Phum as he showed the audience his spectacular guitar-playing abilities.
When he began to sing with his velvety-timbered vocals, I was in awe of his stage presence and how he commanded the crowd. He had a way of having fun onstage and immersing the audience through sound.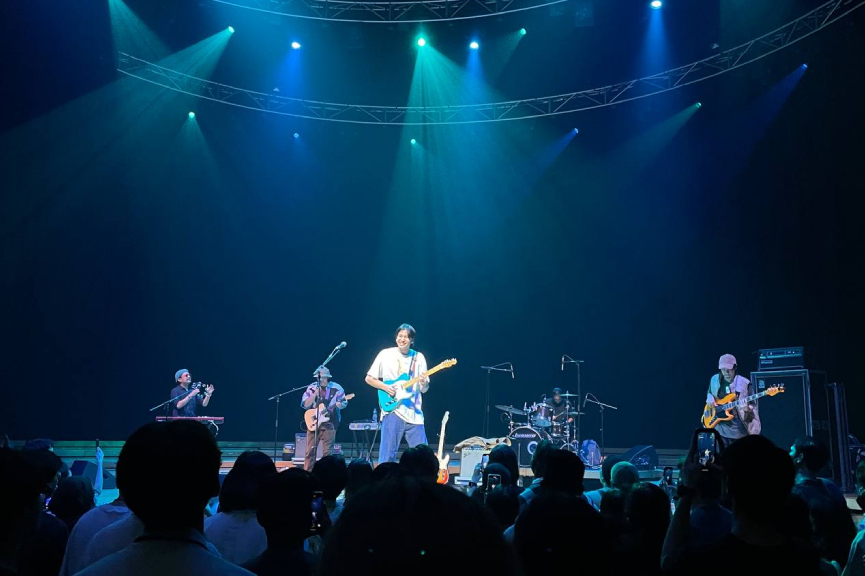 His performance of Adore offered a cheerful rhythm, despite its melancholic lyrics. He had everyone singing along with him in the chorus, chanting the do-dos in the line, "I think you know I do."
In Strangers In A Dream, with its lyrics meaning to forget the world for a moment and spread joy, he invoked a feeling of nostalgia among the crowd as the comforting lead guitar melody enveloped all of us.
Hello, Anxiety was like a breath of fresh air, with its groovy bassline and vocal reverb as he sang the pre-chorus, "What if the world won't bend my way? What will it take to be happy?"
The most memorable performance from that night was the mashup of his most popular 2018 single, Lover Boy and Long Gone, from his debut album Manchild. This was the crowd's most anticipated performance, due to Lover Boy's popularity, with its music video having over 90 million views on YouTube.
Phum engaged with the crowd, telling us to clap along with him. With everyone clapping together, the bassist introduced a familiar groovy indie-rock bassline into the coordinated claps from the crowd. From there, I knew the audience was going to lose it. He was going to perform the most anticipated song of the night, the show-completer, Lover Boy.
As the familiar melody started, the voices in the crowd sang in unison, overpowering Phum's vocals over the speaker. Seeing how we all were grooving and singing together, Phum smiled and let out a quiet laugh, joining us during the chorus, "Darling, I got my trust issues. Warning, you stay away."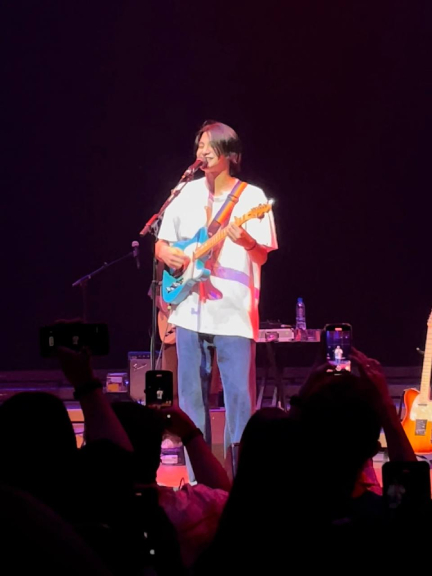 As Lover Boy reached its end, the melody of the last bar switched up, with a little drum breakdown, accompanied by the keys. Everyone cheered excitedly as he started with the first line "Hold on loose, don't grip me so tight" from Long Gone.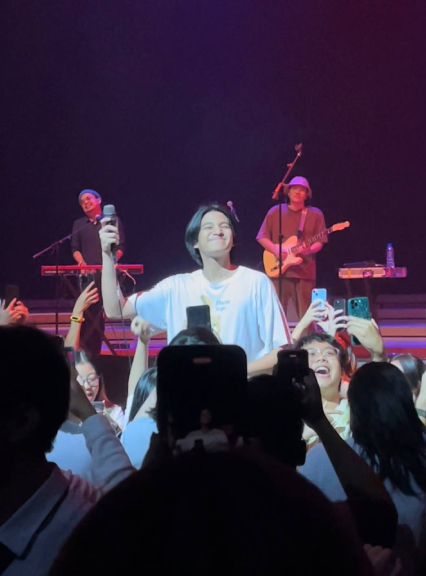 VERDICT
Phum's way of interacting with the crowd, his raw vocals, and his band's musical tightness made the show unforgettable. The spectacular music, the crowd's cheers, and finally hearing him perform live amplified the experience for me.
The crowd felt like a family reunion, as we all came together and danced along to the tunes we once listened to on record, but live! The whole experience invoked a sense of safety and nostalgia in me, which definitely made it a night to remember, and I would definitely go to his concert if he comes to Singapore again.
Rating: 5/5
PS: With the borders opening and more international acts coming to Singapore to perform live, you should definitely catch your favourite singer or band once they announce a show in Singapore! Especially with indie singers or bands like Phum, I guarantee you, it'll be worth your time and money, and the experience and memories you'll take back home will last forever.