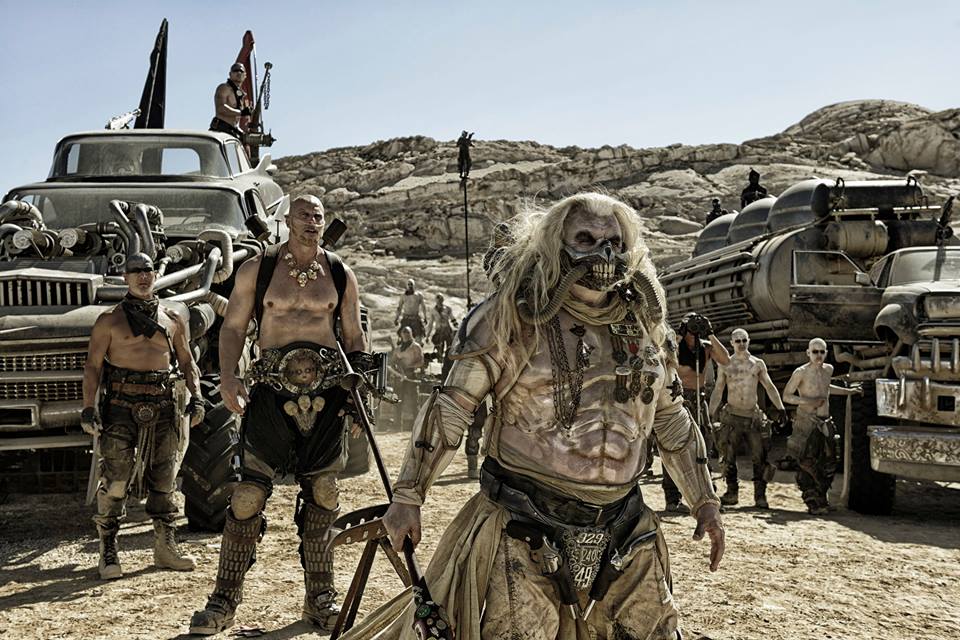 Mad Max: Fury Road is another instalment of the popular post-apocalyptic action series that began in the 1980s.  The latest action-packed hit revolves around Max Rockatansky, a survivor of the savage wasteland that resulted from the collapse of civilisation after a nuclear war. Played by Tom Hardy, Max is hunted down and captured by the War Boys, an army belonging to the mutilated tyrant Immortan Joe. In his pursuit of freedom and survival, Max joins forces with the warrior Imperator Furiosa who aids Joe's wives in a daring escape to sanctuary.
Fury Road is a truly inspirational film for apocalyptic fiction with its variety of jaw-dropping stunts that would definitely leave you begging for more. It is also rather intriguing that Hardy hardly speaks throughout the whole film. He mostly gasps and grunts in the first portion of the movie. It is only towards the end that he strings a proper sentence. Indeed, Fury Road is one example of a movie in which action speaks louder than words.
Besides the minimal dialogue, the lack of computer graphics is another factor that sets Fury Road apart from other Hollywood films that are heavily dependent on computer-generated imagery (CGI). The Rolling Stones magazine reported that Fury Road used little to no CGI in its film-making process. Yet, its primary antagonist Immortan Joe looks terrifying enough with his plastic armoury, ghostly breathing apparatus and pale, saggy skin.
As the protagonist, Hardy is indeed awe-inspiring to watch in Fury Road. Possibly best known for his portrayal of the hellish Bane in The Dark Knight Rises, Hardy has delivered a masterclass act in his titular role as Max, putting to rest any concern over his ability to replace Mel Gibson. The latter portrayed Max in the previous three instalments of the Mad Max movie franchise, which first hit the big screen in 1985.
Seeing Hardy in action, sans much dialogue, is a good enough reason to make Mad Max: Fury Road a must-watch movie this year. The adrenaline-pumping action sequences only add mad thrills to the max.