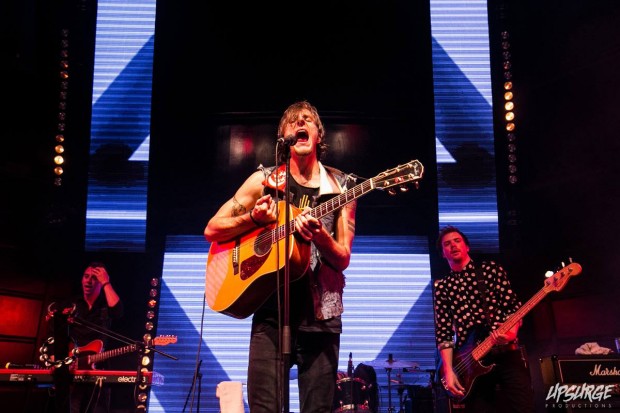 It was a sold-out concert and all 500 fans got more than their money's worth when Arizona-based band, The Maine, came to Singapore for their first concert here at Orchard Hotel's TAB on Sep 13.
I am a big concert goer and I must say this has got to be the best concert I have been to. Trying to describe it is virtually impossible. The rush and adrenaline pumping into our veins was insane. With every song, the crowd went crazy and the atmosphere was electric.
What better way to start their maiden gig in Singapore than with Love & Drugs as the song's music video premiered worldwide on the very same day. The crowd roared with excitement at the first few notable chords of Jared Monaco's electric guitar. Energy and enthusiasm followed the opening when the band played their older songs Misery, Inside of You, We All Roll Along and Into Your Arms – every crowd member knew every word of.
"We're gonna have some fun tonight," lead singer John O'Callaghan said. He kept his promise as the band started Into Your Arms followed by a surprise Happy Birthday song and streamers for birthday boy, guitarist Kennedy Brock. The crowd went wild as the group performed Kennedy Curse, a new song from their latest album Forever Halloween. This was followed by all-time favourite Some Days and My Heroine from their earlier Pioneer album.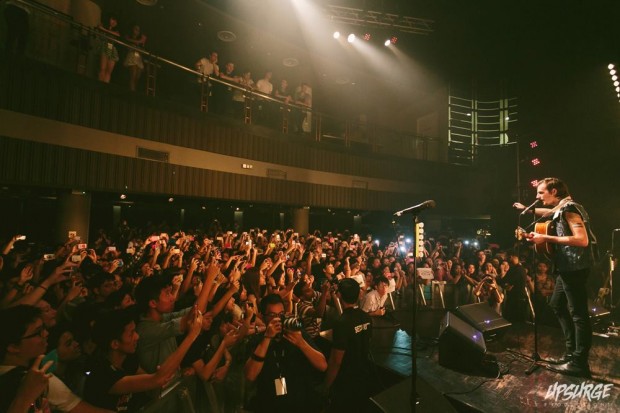 The tempo dropped when it was just O'Callaghan and his piano on stage as he sang These Four Words. Before he started, he explained what the song meant to him with cheeky quotes thrown in. With Whoever She Is, O'Callaghan encouraged his young audience to get up and get on with life positively after a heartbreak. After the emotional performance, they impersonated One Direction and burst into a short and brazen Justin Bieber cover, Boyfriend. After all that fun, O'Callaghan gave a wonderful rendition of "a true rock 'n' roll song" by Ryan Adams, This House Is Not For Sale.
Related Story
Parting the crowd to get down and dirty with his fans for Like We Did (Windows Down), John jokingly warned: "I have this thing where I don't like anybody to touch me so don't touch me. Justin Bieber has the same thing. " But of course, it was inevitable. Being the only ones left on stage, bassist Garrett Nickelsen, guitarist Jared Monaco and Brock wasted no time to swagger up and own the stage with drummer Pat Krich and his long, flowy hair. O'Callaghan's guttural voice tore the room apart and the crowd sang along to the night's closing song We'll All Be: "We all have been degraded, we all have been the greatest. We all have been degraded, we all will be the greatest".
As they departed the stage, O'Callaghan remarked: "I can assure you it will be less than seven years before we come back. We will come back!". They certainly convinced their fans that they were the greatest. What a stellar performance.