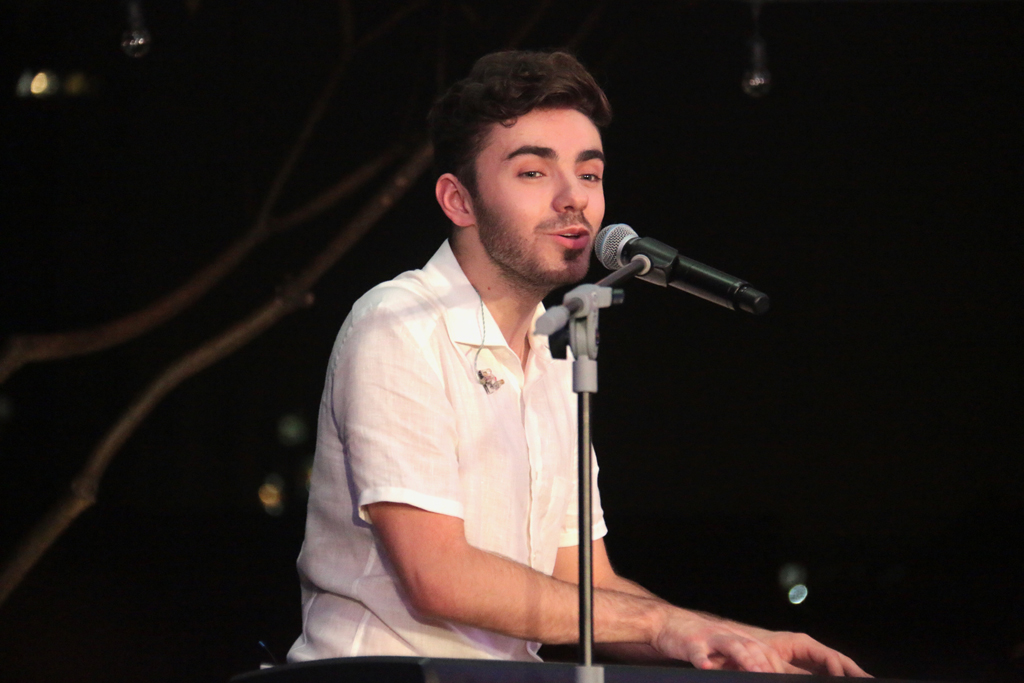 Before Englishman Nathan Sykes belted out his latest single Famous from his debut album Unfinished Business at myVillage @ Serangoon Gardens, he unexpectedly shared a personal story about the bitter breakup of his former band The Wanted.
The Wanted, an English-Irish boy band, was formed in 2009 but took a hiatus five years later, with the five members pursuing solo endeavours ever since.
"Once the band broke up, nobody contacted me," said the 24-year-old Sykes as he took centre stage. "I sat in the corner and told myself, I can either choose to sit here and wait for something to happen to me 15 years later, or I can choose to get up and do something."
In front of hundreds of fans in an intimate open-air rooftop setting at 8:30pm, Sykes was determined to make a mark on his first solo tour and kicked off his debut performance in Singapore with the album's lead single Kiss Me Quick.
Possessing a unique and earnest vocal style, Sykes' raw talent shone through in numbers like Give It Up, There's Only One of You and the emotional piano ballad Over and Over Again. Every tune was the perfect mood-setter for a romantic night out under the stars – a sweet treat for the audience made up of mostly couples gently swaying to the melodic rhythm.
As Sykes sang his own renditions of popular hits like Ed Sheeran's Thinking Out Loud and John Legend's All of Me, he also took time to share about his own failed relationships in the past and made an effort to connect with the crowd before him. Every time he shared a sad detail, the audience sighed along with glassy eyes.
As the youngest member of The Wanted, it could have been easy to dismiss the baby-faced Sykes as a glorified back-up singer hiding behind his more mature peers when the band took on a more synthetic approach to making their music. Now, however, the effervescent Sykes – sporting a rugged beard but still remaining boyishly charming – is out of his shell, revelling in a more soul-infused personality. I was as star struck by his charm as the rest of the crowd.
The concert ended at 9:30pm with a Q&A session and CD signing. It was a short and sweet affair which proved beyond that Sykes is certainly no unwanted ex-boyband singer. Before the concert, I was just a casual fan but now, I'm "Syked" for more.