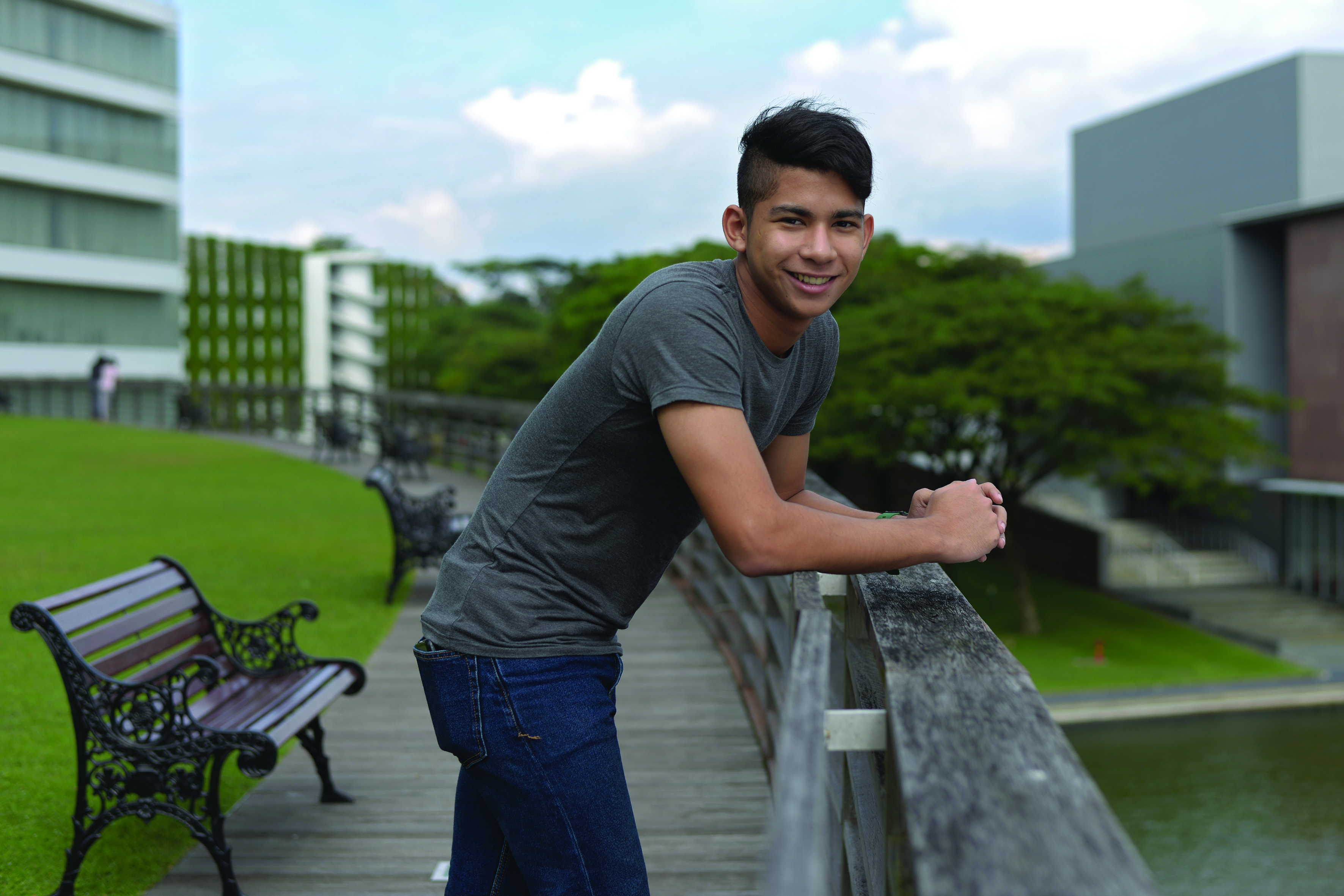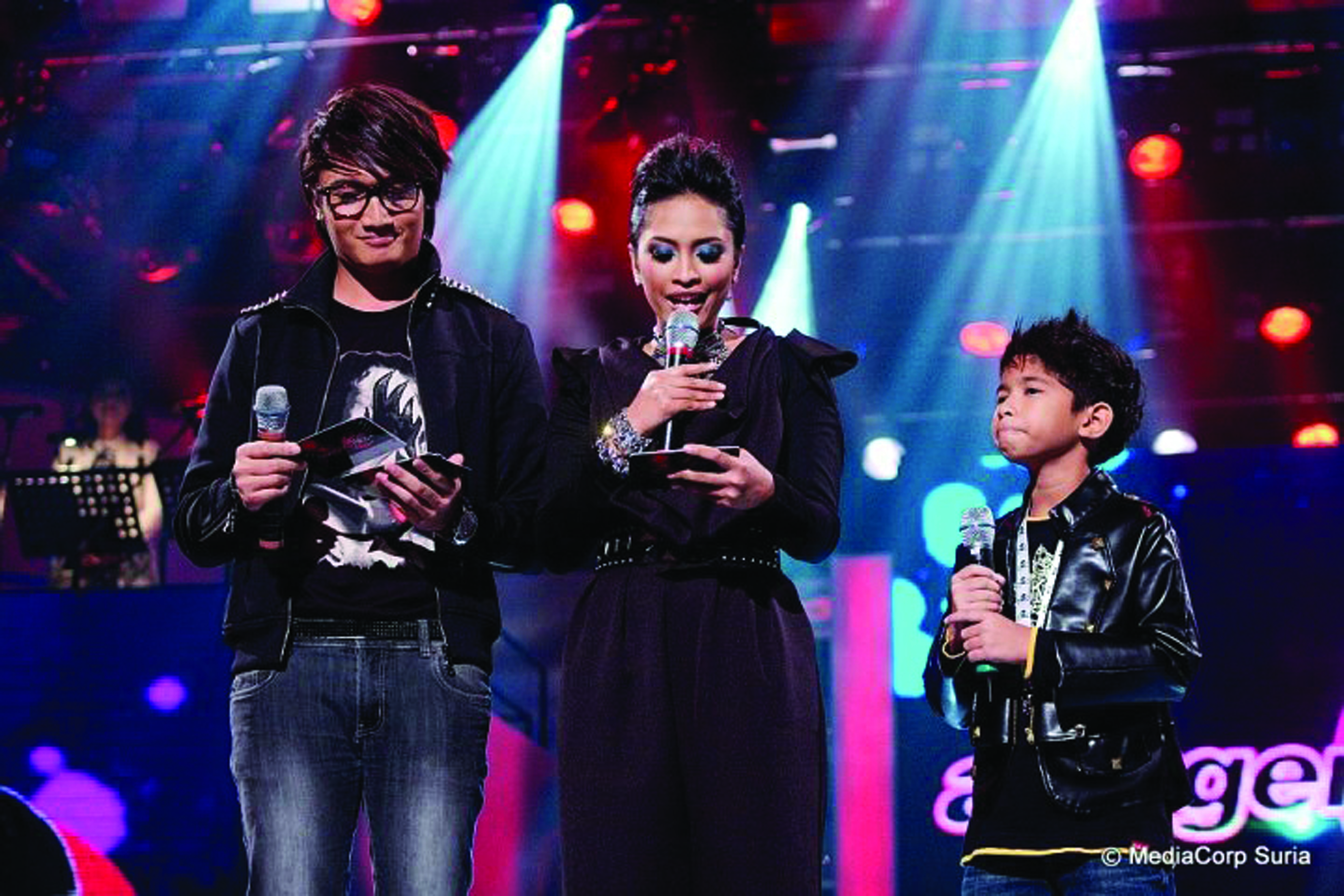 When Mujahid Mahamood was eight, he could not envision himself as an actor as he was terribly camera-shy. Nine years later, the Republic Polytechnic student is enjoying the spotlight.
Mujahid currently stars in MediaCorp Channel 5's weeknight drama series Tanglin, where he plays Amir Johan, a volatile teenager. Having been disowned by his biological mother in the series, Mujahid's character displays a mix of raw emotions as he struggles with studies but excels in sports.
Mujahid began acting in 2008 when his parents asked him to audition for the Suria kids show Chinchilla. Then a primary two student, Mujahid was apprehensive. "I didn't like to be in-front of cameras when I was young," he told The Republican Post. "I was a shy person."
Mujahid also felt the pressure of performing in front of a director and camera crew. He recalled the Chinchilla director would yell at him whenever he did not perform well for a scene. "From then on, I told myself I can't be camera shy anymore," Mujahid said. "Not unless I want my director to scream at me again."
Mujahid has since appeared in over 25 shows for Suria. The role in Tanglin has given him a wider experience.
The 17-year-old said: "I normally play myself (in other dramas). I tend to have my own characteristics. But right now in Tanglin, I am living the opposite of my life."
Mujahid loves the close bond he shares with the Tanglin cast. Even though they will spend more than 10 hours on the set, they have kept the atmosphere fun and lively. "They treat me like I'm their own son and brother," Mujahid said. "I enjoy every single moment with them, they are like my second family."
SUB HD: A part-time actor and a full-time PE teacher?
Due to his involvement with Channel 5 and Suria, Mujahid is asked frequently about his choice of study in RP, the Diploma in Sports Coaching.
"I have a thing for sports," Mujahid said. "I've participated in soccer and floorball matches since young." Mujahid used to play for the Tampines Rovers' Centre of Excellence team, but has stopped playing football to focus on acting.
Mujahid has to be on the Tanglin set three days a week. He would usually take a taxi to MediaCorp from RP as the call time is 4.30pm. Filming would end around 8pm but Mujahid would read his lines before he sleeps and try to memorise them if he has a shoot the next day.
"On days that I have Tanglin shoot, I will have to rush down to the set every time," he said. "It was tough for me at first because I had to juggle my schoolwork. Sometimes I even hand in my RJs late because I didn't manage to reach home in time. After a while, I got used to it and managed to juggle both school and Tanglin."
Mujahid is focused on doing well in RP. "Studies is my main priority, even though I am busy most days," he said. "I still squeeze in time to study for upcoming tests no matter what as I still want to do well in poly. Whenever I am on the way to the set or taking a break during shoot, I will do my RJ or quizzes so that I do not waste the time that I have."
Mujahid hopes to be a Physical Education teacher in the future. However, that doesn't mean a wrap on Mujahid's acting career. "Maybe I'll be a part-time actor and a full-time PE teacher," he said.