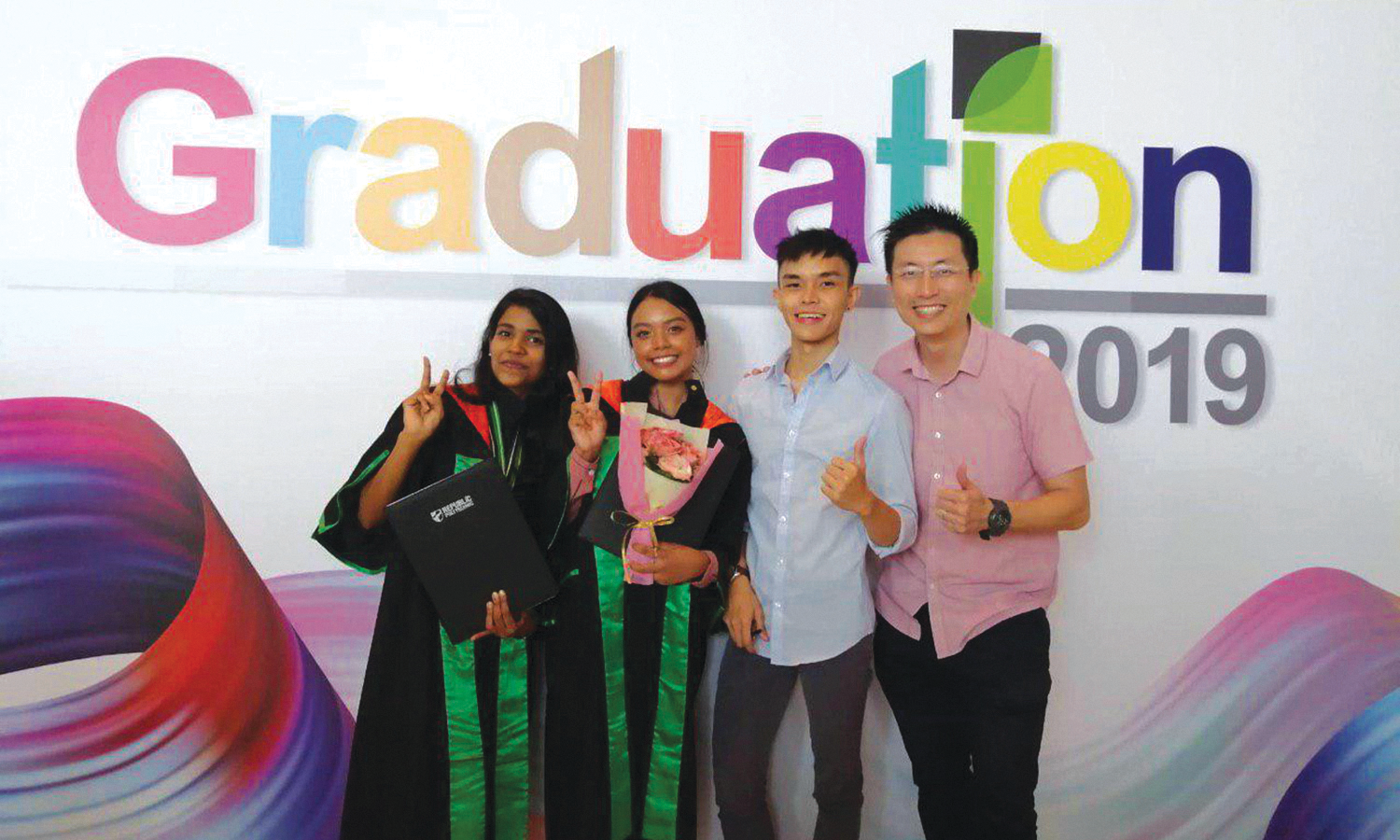 When she first arrived in Singapore as an international student at the age of 18, Diploma in Mobile Software Development graduate Anjana George faced a culture shock.
"When I arrived, people did not know what I was saying, and I did not understand what people were saying. It was a totally different environment with a lot of barriers," Anjana recalled. 
Another challenge awaited her in Republic Polytechnic. While she was familiar with science and mathematics in India, Anjana was not familiar with programming. She recalled her first programming lesson: "I stared at my computer. I did not know what I was supposed to do, what I was supposed to type down." 
After receiving a 'D' for her programming examination, Anjana sought help from her facilitators and studies using all the resources she was provided. "I felt that if I am not pulling up my grades, how was I going to continue studying here? I have nothing else to do here also other than study," she said.
Anjana pushed herself to study and could be found at the school library between 9am and 5pm when exams are nearing. She graduated in May with a GPA of 3.94 and is seeking to continue her studies at a university here. Anjana has been staying with her cousin and hopes to visit her family next month as it has been over a year since she last saw her family. 
Besides excelling in her studies, Anjana has been actively participating in community projects. She was involved in community projects like OneHeart and represented Singapore at the S Rajaratnam Youth Model ASEAN Conference, participating in discussions on ASEAN affairs with students from other countries. 
"It allowed me to understand about the culture here and make friends. After my first year it did not feel like different environment, different country to me," Anjana said.