Here is one supermodel who will make you sit up – Marie Terese S. Pacana, 21, a supermodel in Cebu, the Philippines, who is also an accomplished journalist.
Therese was talent scouted when she was 15. She works for Origin Model Management, a well-known modelling agency in the Philippines. The agency had produced several beauty pageants including Miss Earth 2014, Miss Universe Philippines 2021, and Miss Global Asian Models Philippines.
These are the most prestigious and highly regarded pageant competitions globally.
Miss Earth was first offered to pageant viewers in 2001. This pageant came and promoted care for Mother Earth by advocating the message of environmental protection measures.
"The gemstones used in the crown were contributions from more than 80 participating nations just for Miss Earth," saidTherese.
At 15, Therese walked her first runway and was already making her mark on magazine covers and newspapers in the Phillipines.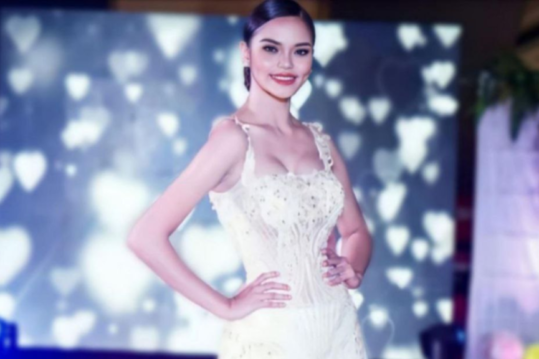 Despite these achievements, Therese knows that she wanted something more than just being captured in photos. She wanted to pursue a career that she is passionate about – writing.
HER LOVE FOR WORDS
Ever since Therese was in primary school, she has always enjoyed writing.
When she was nine, she was already writing poems and assisting her teachers with checking her peers' works as she always gets a perfect score for her tasks.
Her teachers pushed her to participate in school contest that involved writing because of her perfect scores. This had a significant influence on who she is now as a student journalist.
"You cannot be a good writer if you are not a good reader," said Therese.
Since 2019, she has consistently written blogs before pursuing a formal education in journalism. Therese is now one of the top students at Cebu Normal University Philippines pursuing a Bachelor of Arts and Communication in Journalism.
"Just last year, as part of my assignment, several of my articles gained authority since they challenged and exposed critical topics with the structures of the Philippines and everything started to fall into place," said Therese.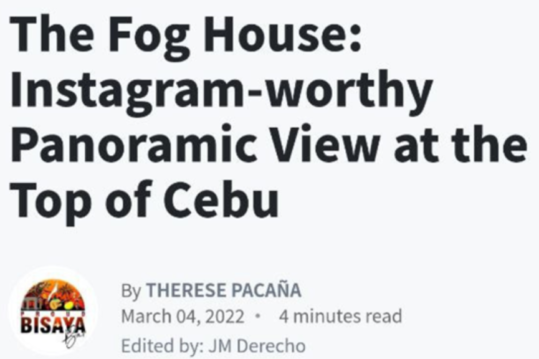 Therese's teacher, Sir Rick Ryan, had privately messaged her just to commend on her work and was informed that she had already exceeded his expectations for the future graded assignments.
He even urged her to keep writing blogs and asked if he could use it as reference work for other programmes. Through encouragement and recognition, it made Therese sure of pursuing journalism in her life.
She was awarded Outstanding Student by Cebu Normal University Council of Liberal Arts and Sciences. She was also one of the most articulate awardees for virtual overseas trip programmes, one being with Republic Polytechnic.
Therese advised students who wish to pursue journalism: "Read online articles, look for patterns, and assemble the information that you have gathered. Read, read, read, and read."
GOING ABOVE AND BEYOND
Despite her academic achievements in the Philippines, Therese was recognised by schools from other countries as well.
As an international diplomat and ambassador of Yale University New York City, she was selected for the International Model United Nations, as well as Asia International Model United Nations in Kuala Lumpur, Malaysia, with only 300 selected delegates from the whole of Asia.
The International Model United Nations also known as, IMUN, brings youth together from around the world to learn and share ideas from a diverse set of experiences and backgrounds.
They provide the first entry point into international affairs and introduce students to the wide range of peace and security, human rights, development and rule of law issues that are on the UN agenda.
"It is my passion to help those less fortunate or people burdened by unforeseen events, and to have the chance to make a difference in the world," explained Therese.
Therese has received international scholarships from Auckland in New Zealand, Sydney in Australia, and even China for school but she had to decline it due to certain circumstances. She has even published articles in the United States of America, Canada, and a few others.
Most of her recent exclusive works are column articles. Column articles are one of Therese's strengths as they enable her to communicate outspoken opinions and persona.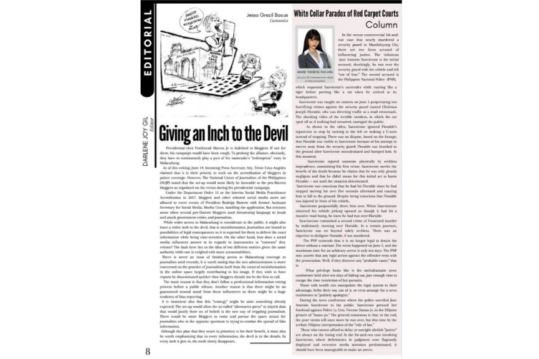 JUGGLING TWO CAREERS AT A TIME
According to Therese, the most challenging thing about being an academic achiever and a model is time management.
"I can still recall rushing in wearing my six-inch heels from the fourth floor to the university grounds since fitting day and my school schedule clashed," recalled Therese.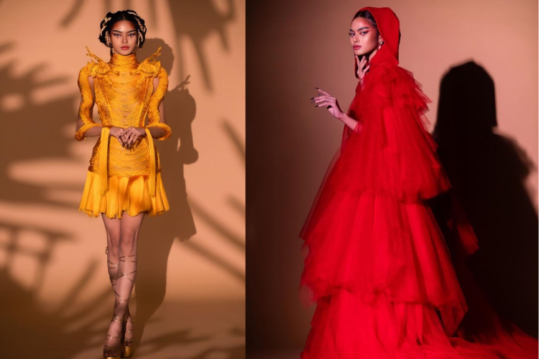 While she mentions how being viewed as an emotionless canvas is one of the challenges a model must overcome, she struggles as a full scholar to maintain a certain Grade Point Average (GPA).
Therese explained: "My priority will always be academics. If I have important affiliations with my academics I must attend, I will decline modelling events. But if I can manage, I will attend my classes while getting ready to be runway-ready."
Furthermore, her passion for journalism is what motivates her to balance studies and modelling at the same time.
MORE THAN WHAT MEETS THE EYE
Models are not just pretty faces. They have motivations and passions to drive them to greater heights beyond photoshoots and runways.
"I have worked with models who are law students, architects, and women of substance who were here today, not only because of what they look like but also for their hearts and minds," beamed Therese with pride.
"The models created beauty with purpose," added Therese.