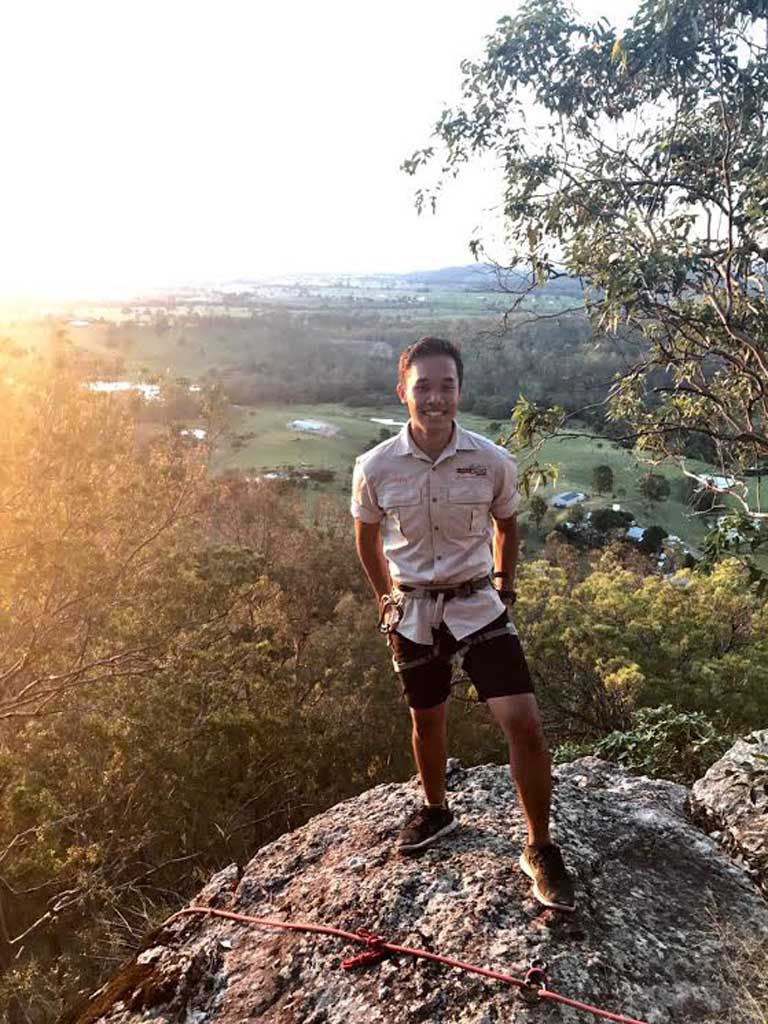 Lush greenery, outdoor camp sites and mountain biking trails sound like a dream getaway for any adventure enthusiasts. But this is the work environment for Abdul Rahim Md Hamsani who is interning in Queensland, Australia with The Higher Ground Group – one of the country's leading providers of outdoor and experiential learning.
Abdul Rahim's role includes running camps, facilitating water activities and high ropes courses as well as enriching campers with environmental education during three to seven day-long expeditions. "The outdoor industry is growing and by going overseas, I learn more than interning locally," said the School of Sports, Health and Leisure student, who started his internship on March 20, this year.
One difference the 19-year-old has noticed would be the focus of the camps. "In Singapore, the camps focus a lot on character based activities – the activities are done in such a way where students can and will have to demonstrate certain core values," said Abdul Rahim. "Over here in Australia, activities do allow students to do as such but more emphasis are placed for the development of the participant's skills like using of compass, reading of maps, weather forecasting and mountain biking."
Abdul Rahim's work schedule depends on whether he conducts centre-based day-camps or expedition-based camps. On his rest days, he spends time exploring and travelling around the Australian state of Queensland. "It is really good here, I am probably enjoying more than my friends who are interning in Singapore," he said.
But it is not all fun and games though. The temperature in Queensland could drop to as low as five degree Celsius.
When asked about his advice for those interested in applying for an overseas internship, Abdul Rahim said applicants should be mentally prepared. "You should constantly remember that you are going to work and not on a holiday," he said. "Otherwise, you are going to have a bad time."