The Killers and Rihanna were two of the headline acts at the 2013 edition of the Singapore F1 Grand Prix. The Republican Post reviews their performances at the Padang on September 21 and 22 respectively.
The Killers
American band The Killers rocked a sell-out crowd at the Singapore Formula 1 Grand Prix on Saturday, satisfying their fans who were hugely disappointed when the group cancelled their concert here in 2010.
Frontman Brandon Flowers made his apologies ("Sorry it's taken us 10 years") and made it up to fans with an energetic set infused with his charisma. Together with band mates Ronnie Vannucci Jr (drums), Dave Keuning (guitar) and Jake Blanton (standing in for bassist Mark Stoermer), he kicked off the night's proceedings with the band's first big hit Mr Brightside. The crowd lapped up the succession of well-loved tunes that followed, including Human, All These Things That I've Done, Read My Mind and Somebody Told Me. A notable absence was Miss Atomic Bomb, their most recent and critically acclaimed hit.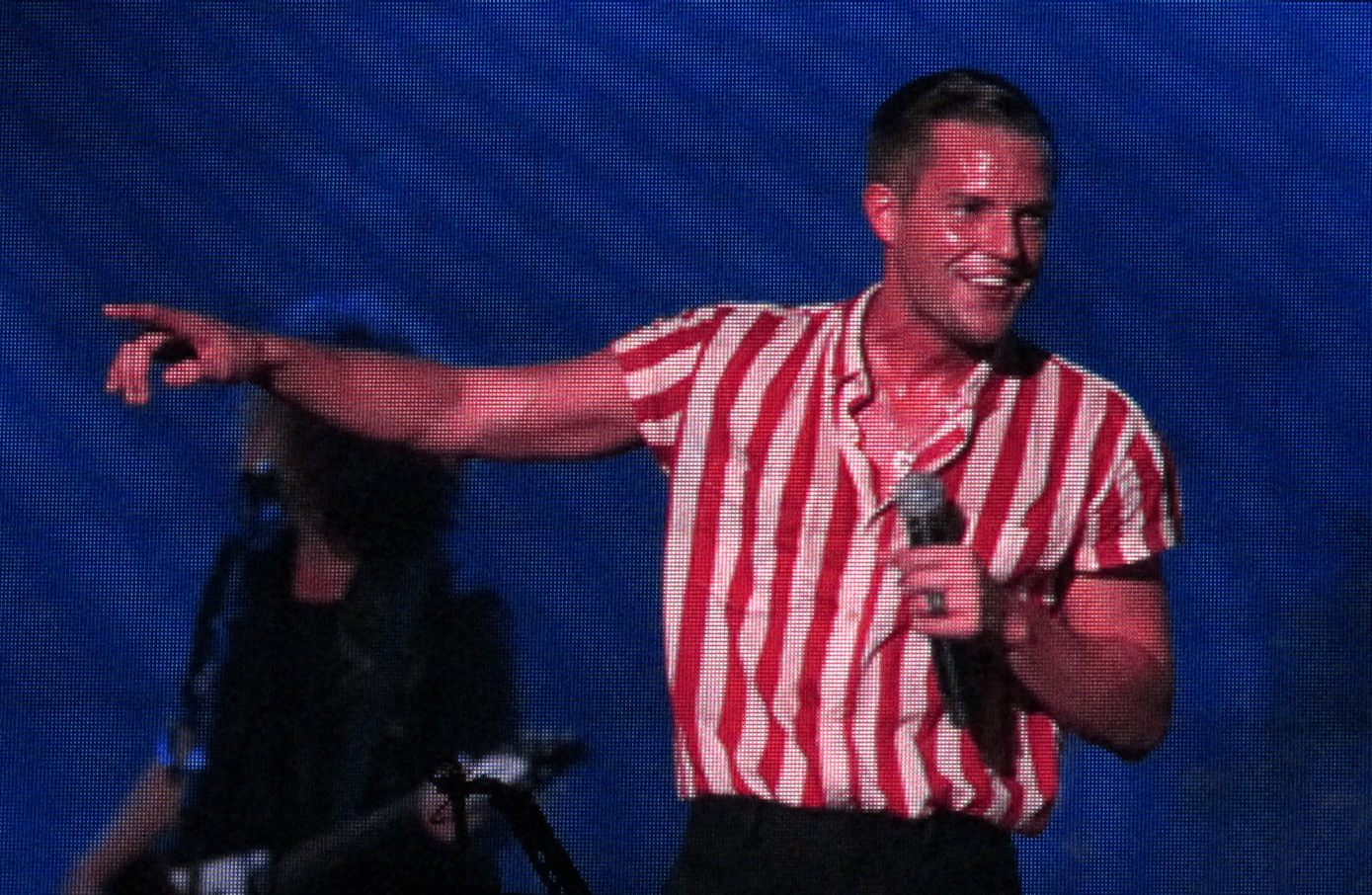 It was unfortunate that the band had to play through a muddy sound system, with the guitarwork in the anthemic Jenny Was A Friend Of Mine being almost indiscernible.
Flowers, prancing onstage in a red-and-white striped shirt and smiling through every song, worked the crowd in a smooth and assured manner. His voice was in fine form and he interacted with his band mates, something that Adam Levine didn't quite do with his Maroon 5 crew on the same occasion last year. Flowers also scored brownie points with the locals by greeting the crowd in Mandarin, Malay and Tamil and even shouted out "Majulah Singapura".  Vannucci Jr had his share of the limelight, too, as he occasionally showed off his manic drumming skills.
The energy in the crowd remained unabated to the end, as the Las Vegas foursome closed out the night with When You Were Young. They may have taken a while to get here but it was worth the wait.
Rihanna
Rihanna's concert post-race at the Singapore GP was everything you'd expect it to be – raunchy numbers peppered with expletives, slick dance moves, flashy pyrotechnics and the occasional lip synching.
An estimated 60,000 people descended on the Padang after German driver Sebastian Vettel secured his third Singapore win, creating an electric atmosphere as the clock ticked towards 10:35 p.m. That was the magic hour when the 25-year-old Barbadian superstar appeared onstage to deafening screams, but they quietened down as she zipped through lesser known songs from her latest album Unapologetic.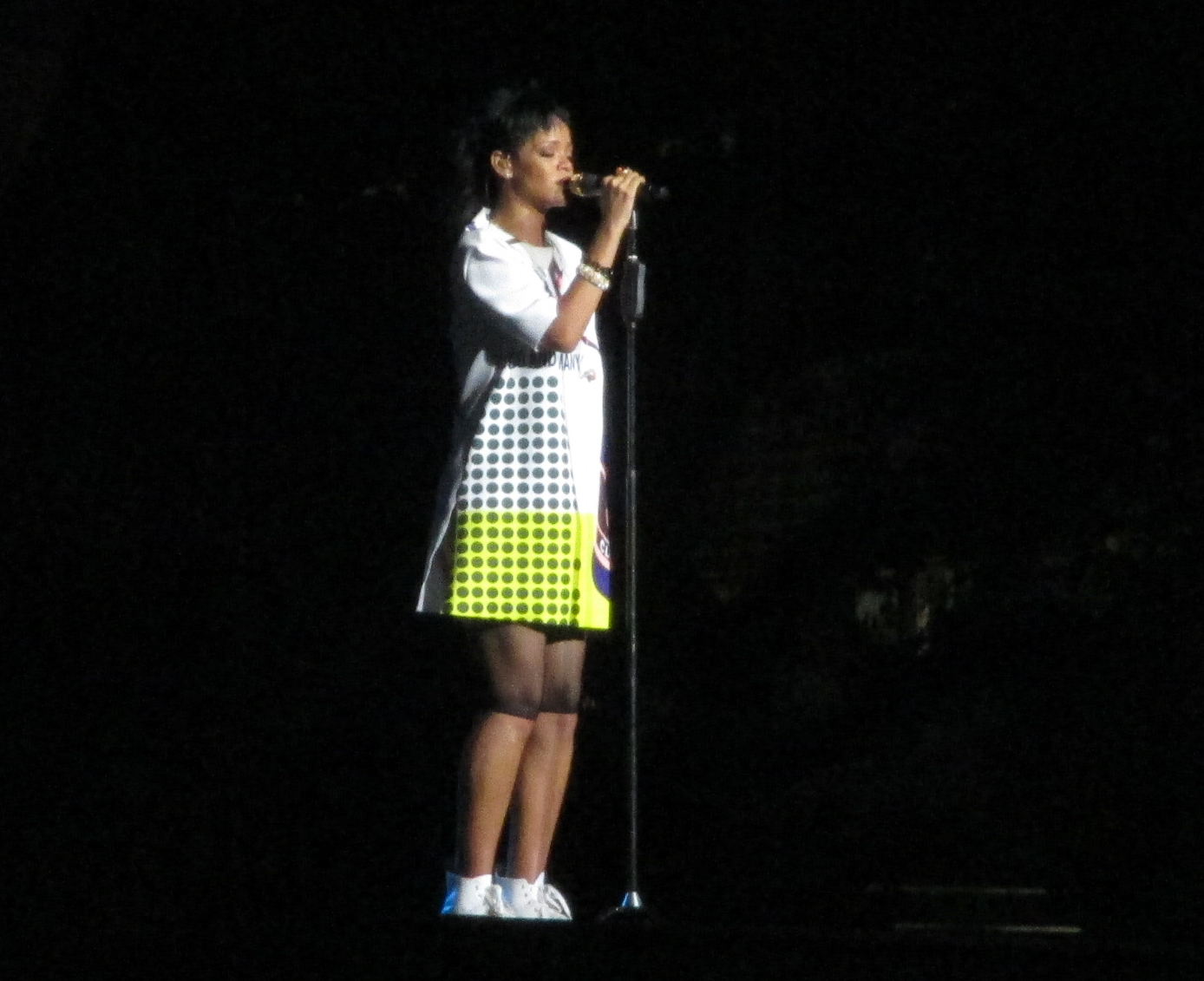 By the time her second number Birthday Cake was over, Rihanna had twerked, cussed and professed her love for Singapore. Wearing a baggy white top and fishnet stockings, she moved languidly on stage, occasionally singing but always trailing off to let her recorded voice or backup singer take over.
The crowd's energy spiked at the 30-minute mark when Rihanna launched into familiar tune Rude Boy, and not long after everyone sang along to her star-making smash hit Umbrella. But it was only an hour into the concert that the Padang truly erupted – she sang We Found Love, S&M, Only Girl In The World, Don't Stop The Music and Where Have You Been on the trot, with dancers, laser lights and fire balls adding to the spectacle.
Rihanna lacks the vocal chops to carry a tune live, and her lip synching moments were probably the lesser of two evils. She is a phenomenon in the music industry with her staggering album sales in just seven years, but she also has a team of slick studio producers to thank. On Sunday night at the Padang, the thumping bass and hypnotic synthesisers compensated for her less-than-stellar voice.
At just over 90 minutes, the concert was not long enough to showcase the prolific singer's long list of hits from seven albums. But she might have a chance to play a fuller setlist at another gig, because as she told the enraptured crowd before singing Diamonds at the end: "I can't wait to come back."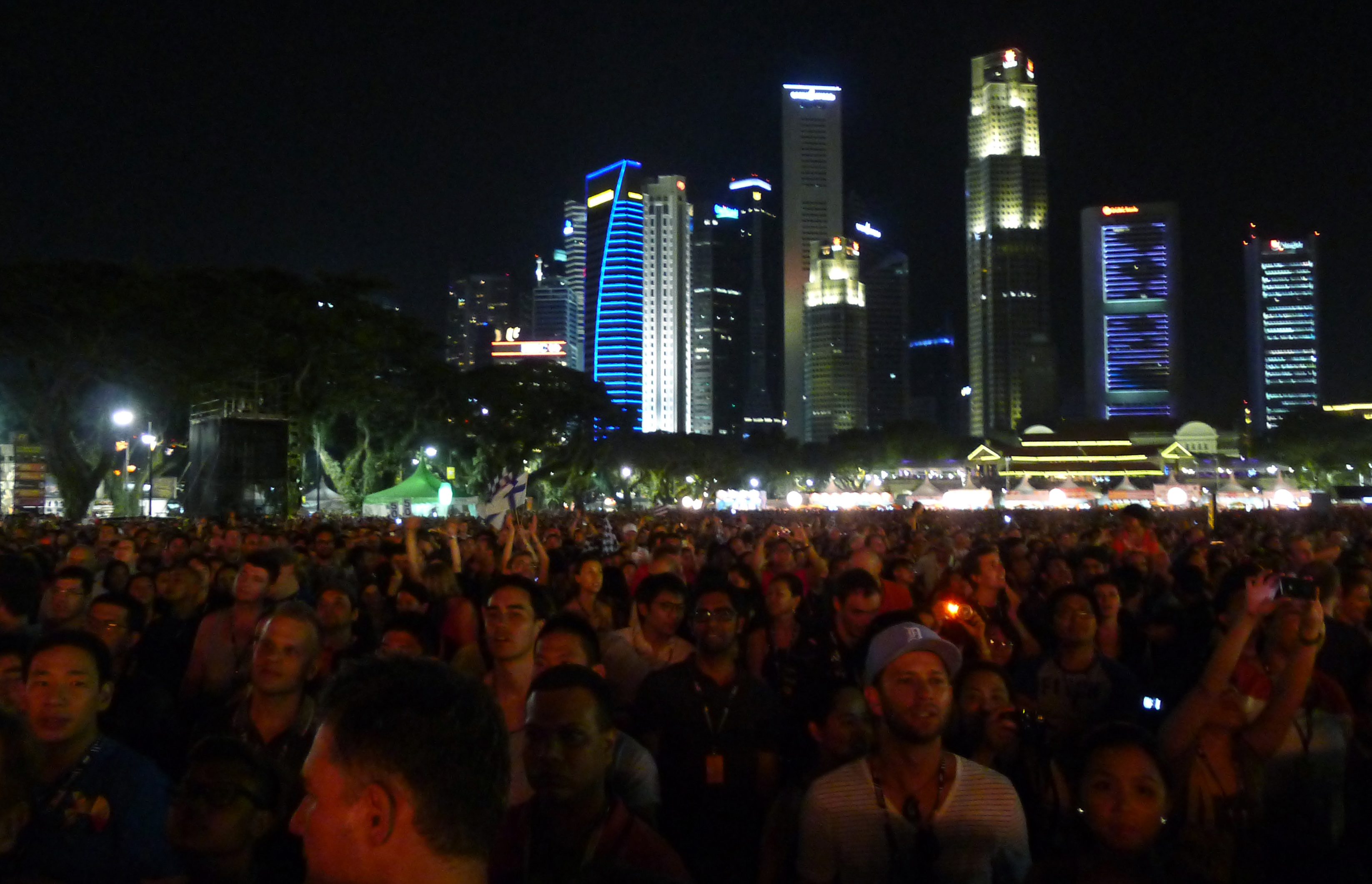 Shahida Ariff is a lecturer at the Centre for Enterprise and Communication and an advisor to the Media Lab