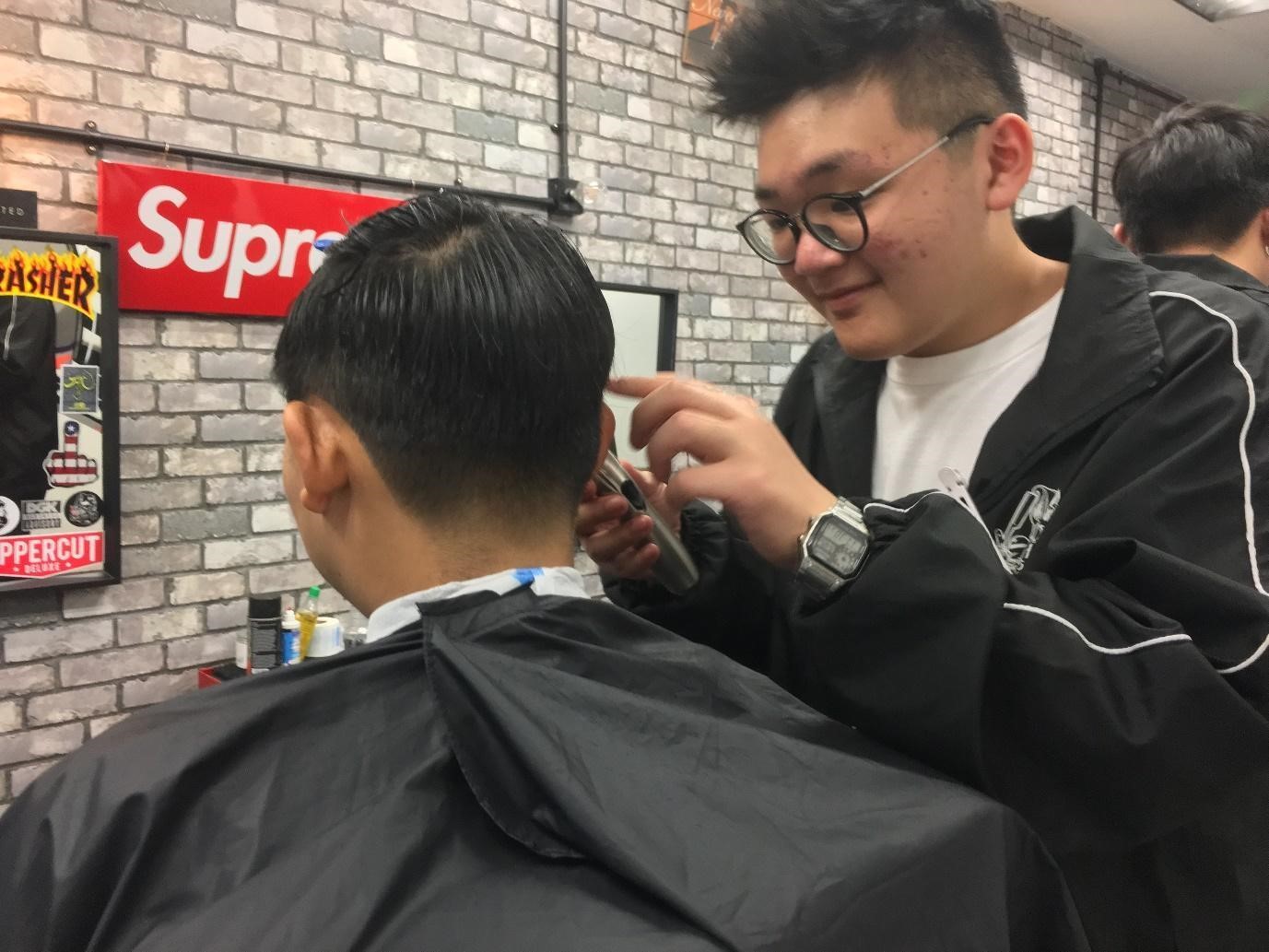 "My hands would get itchy whenever I have not been cutting someone's hair,"  shares Matthew Lim Wee Kiat as he cuts a customer's hair in his shop in Boon Lay.
The first-year Diploma in Mass Communication (DMC) student decided that barbering was what he wanted to do when he first went to Acidic Chop Shop to get his hair cut in 2015. Despite having no prior experience with hair-cutting, he enjoyed the working environment he witnessed there.
"The job isn't only about dressing someone's hair. You can talk about anything in the shop and you can joke and play around with each other. It's fun and not boring," Matthew explains.
From there, Matthew started watching videos on YouTube to learn more about barbering. After hours of watching videos, he approached the head of the barbershop, Mr Jacky Stinson, to express his interest.
Thus, his jsourney began with a pair of scissors and razors at his disposal with the help of  Mr Stinson, his mentor.
The 18-year-old feels that there is a strong social stigma held against such an unconventional job.
"It's not something others want their kids to be doing." He said.
However, he feels that hairdressing is taken more seriously as a profession in other countries
"I think that we need to show how the industry is fun and it is okay to be a barber. We need to spread the message that barbering is not what it used to be," he suggests.
He also mentioned that there must be standards put in to show everyone that barbering is not just a short five to ten minutes of service but rather one that creates a personal relationship with the customer.
The most fun he felt while working was during the Hari Raya period where there were many customers. His shift would start at 6 p.m. and end around 2 a.m.
Despite the long work hours, Matthew did not feel exhausted but was full of energy as he loved interacting with the many people who came down for a haircut from him.
"It brings me a nice feeling whenever I see that my customers are more than satisfied and happy with their appointment with me," says Matthew.